Sophia Süßmilch licks sugar sprinkels off of her mother's back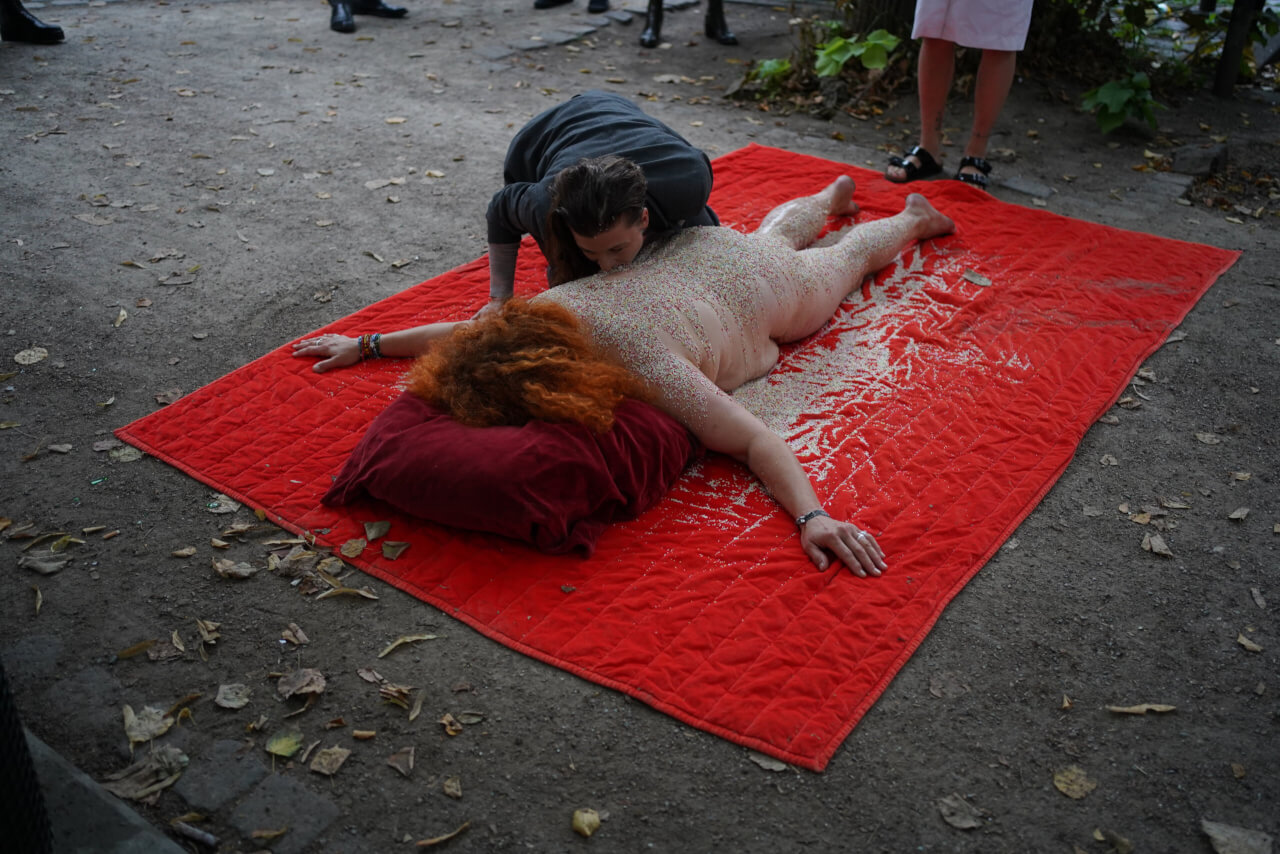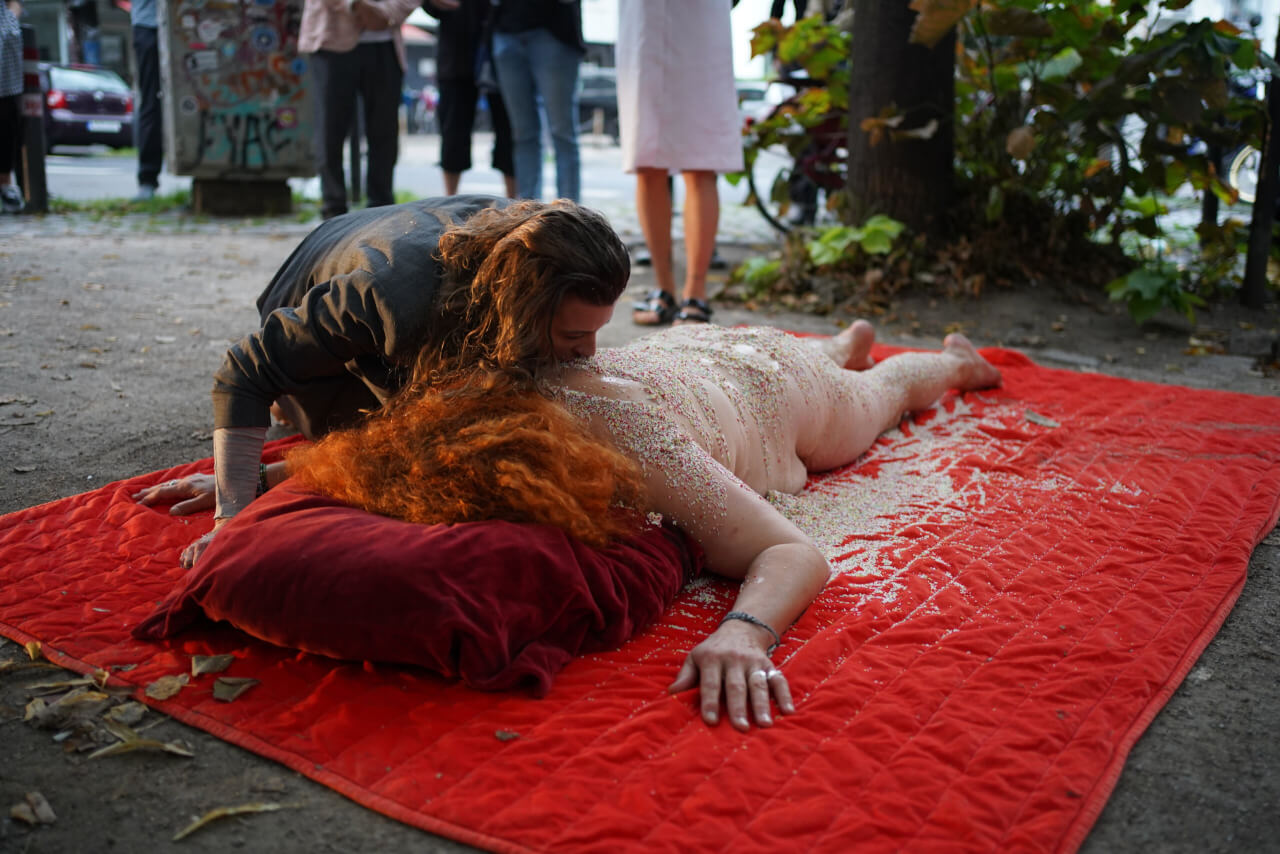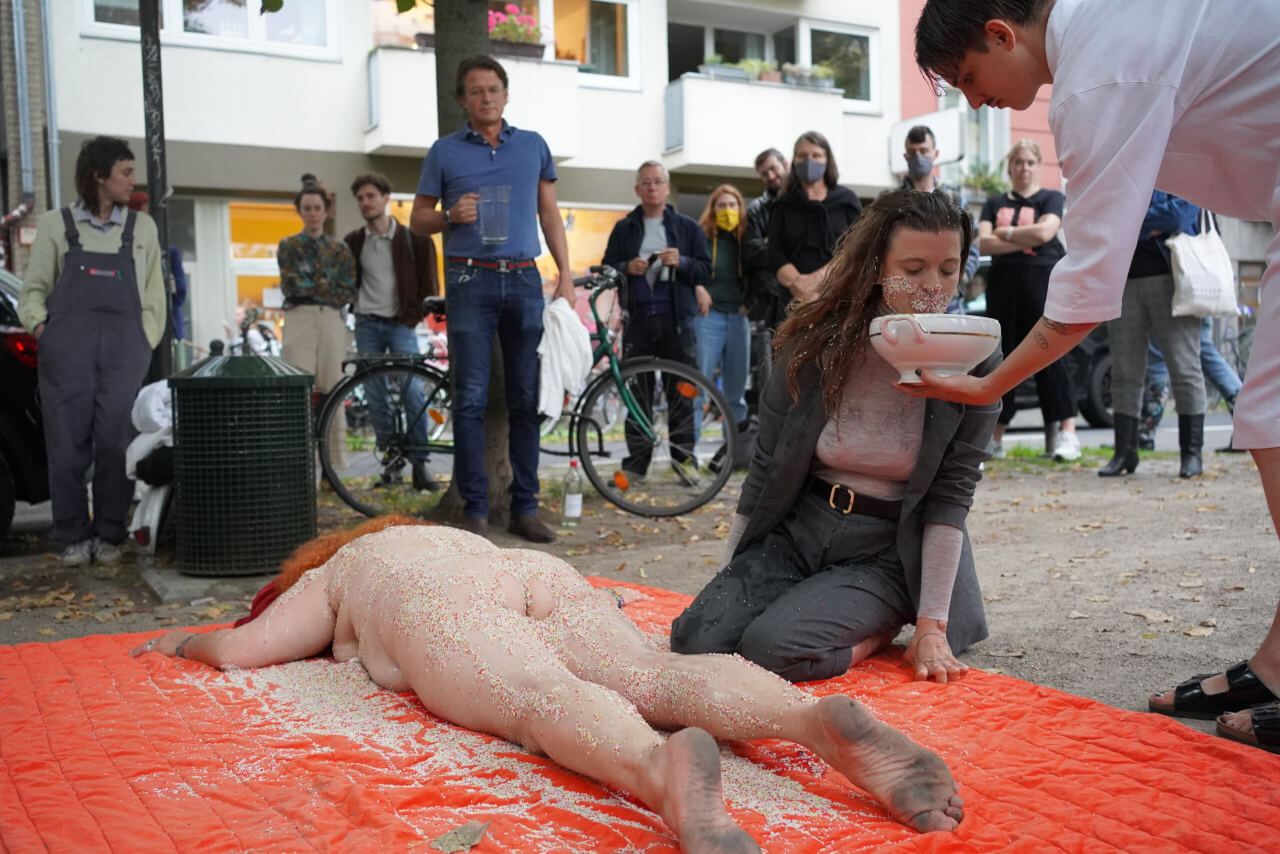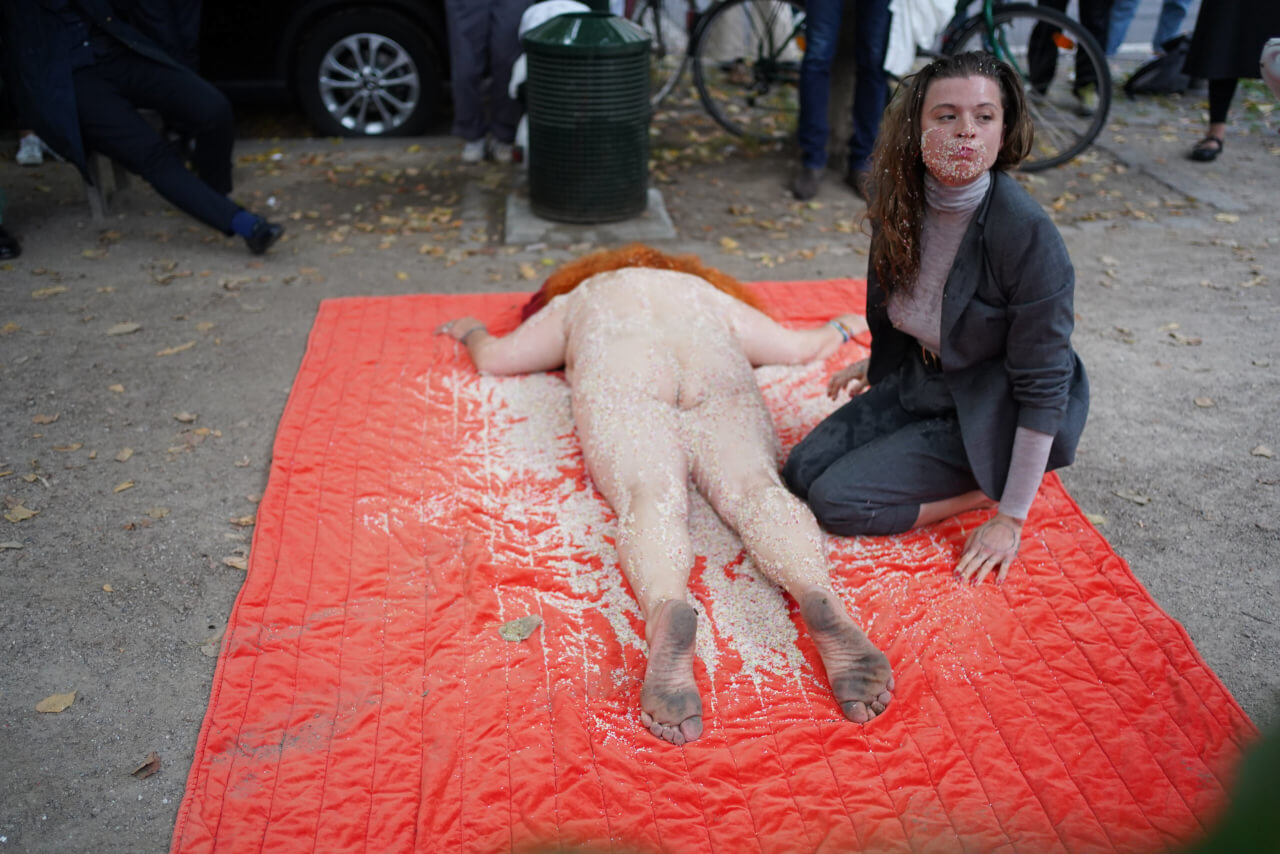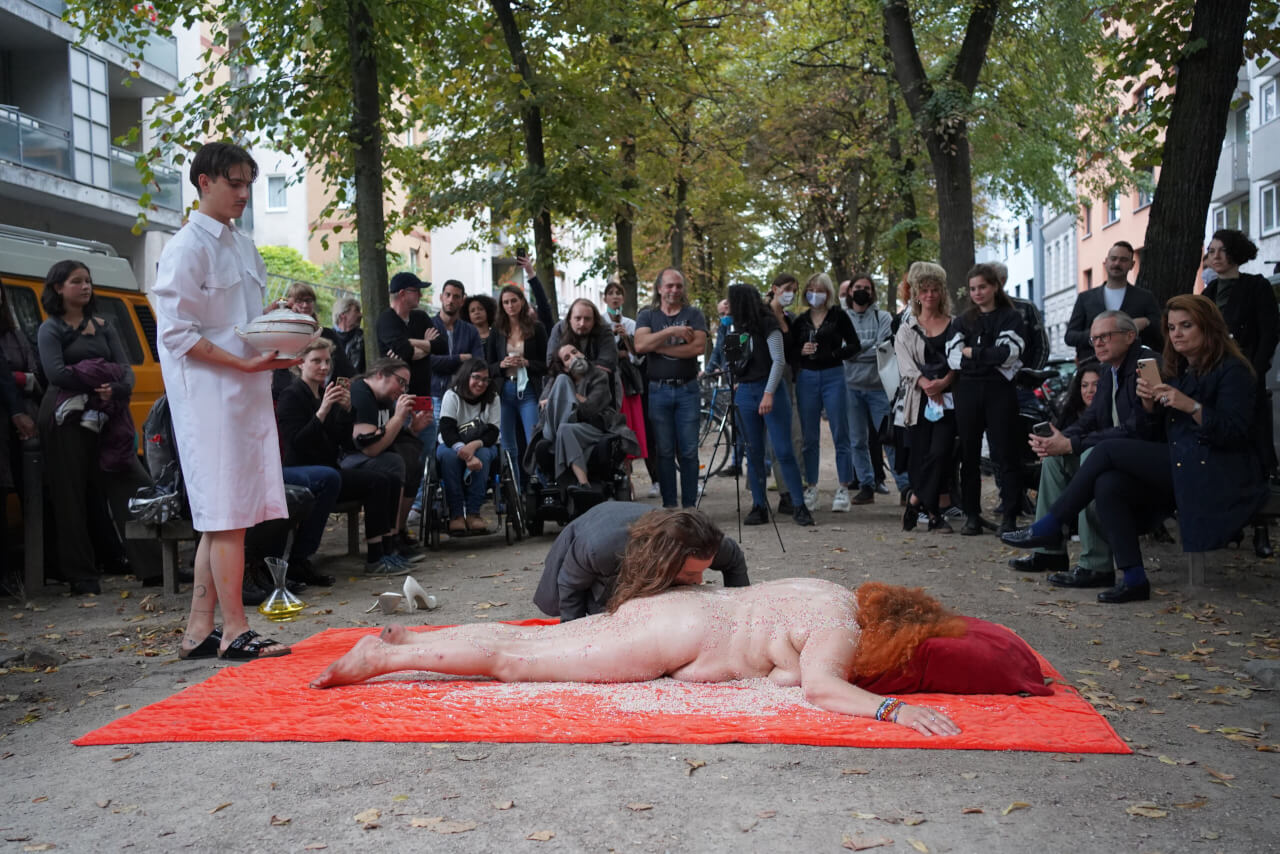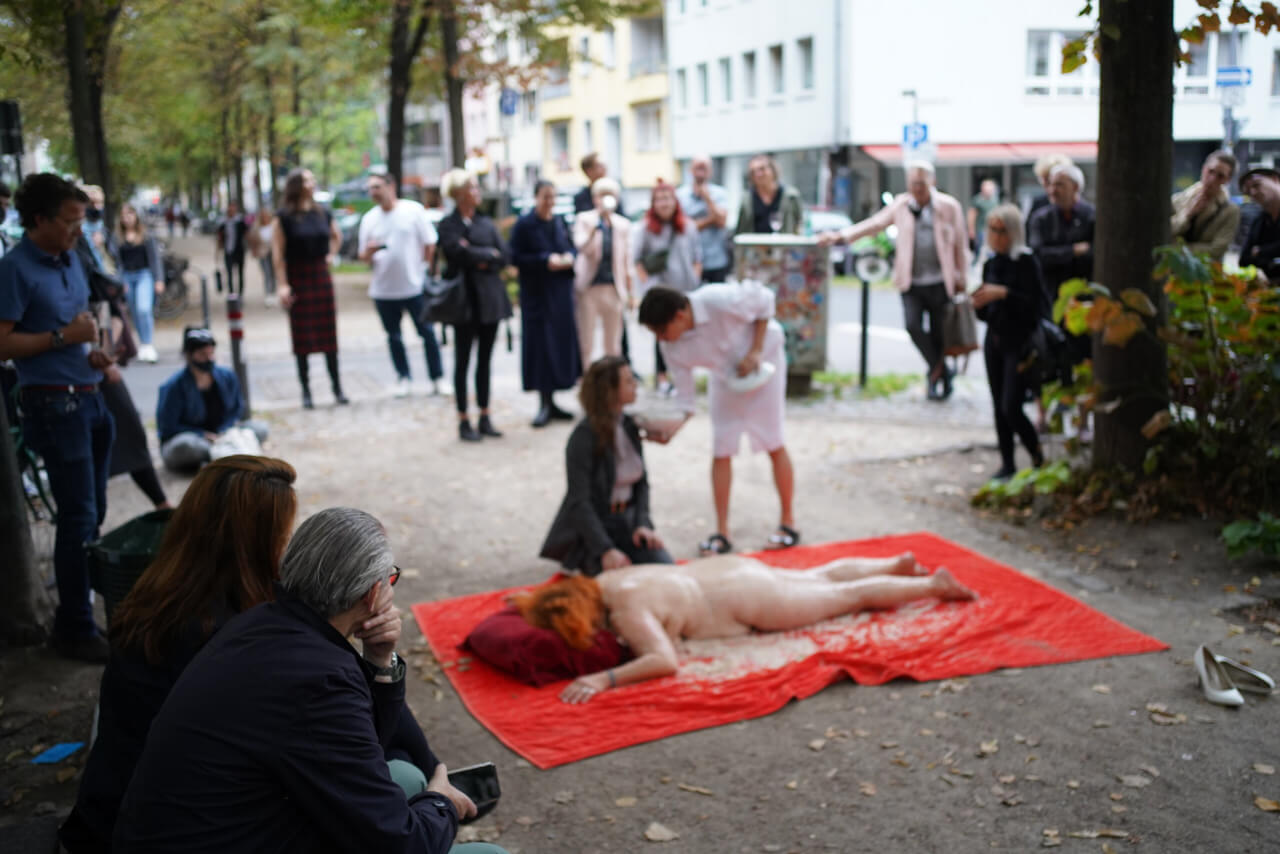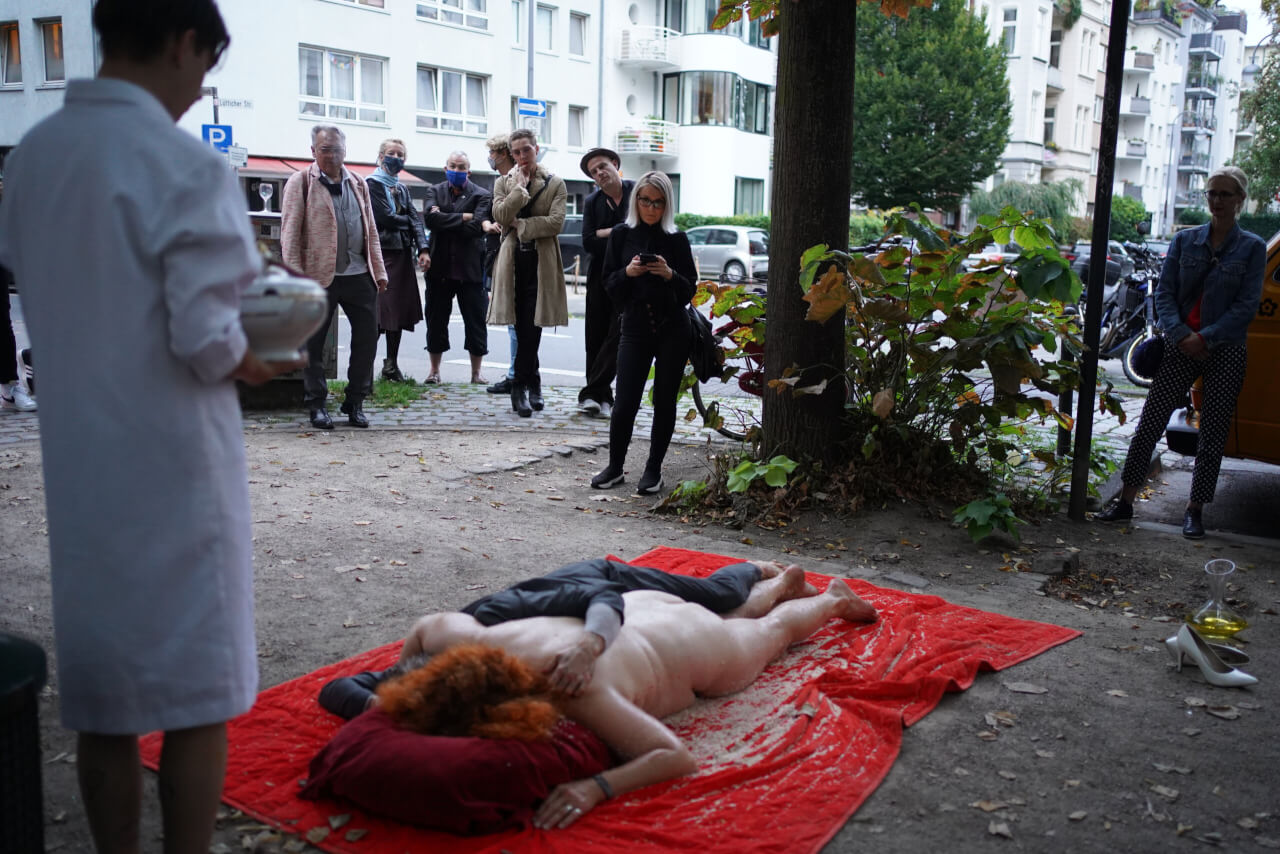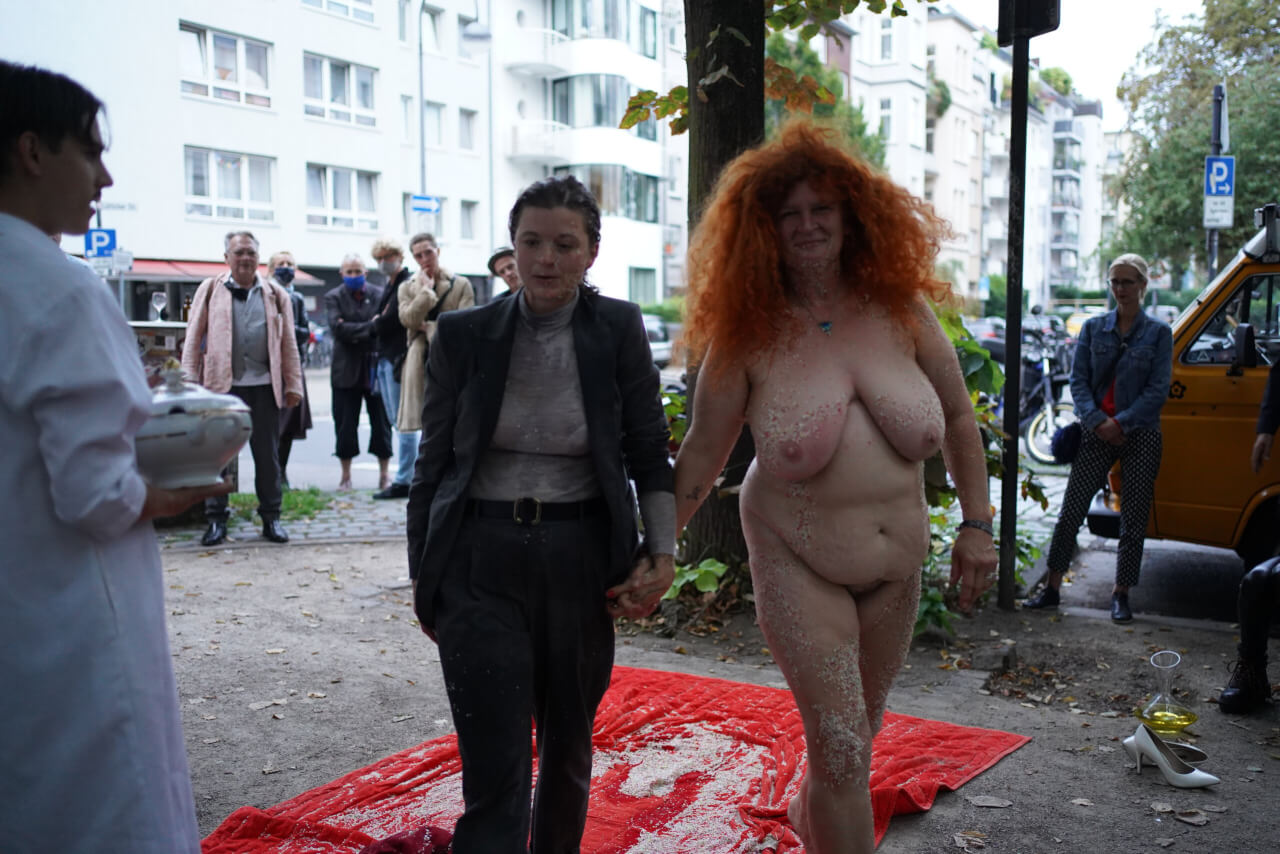 Watch me breathe my dinner featuring Valentin Maud Wagner photo: Karin Hackl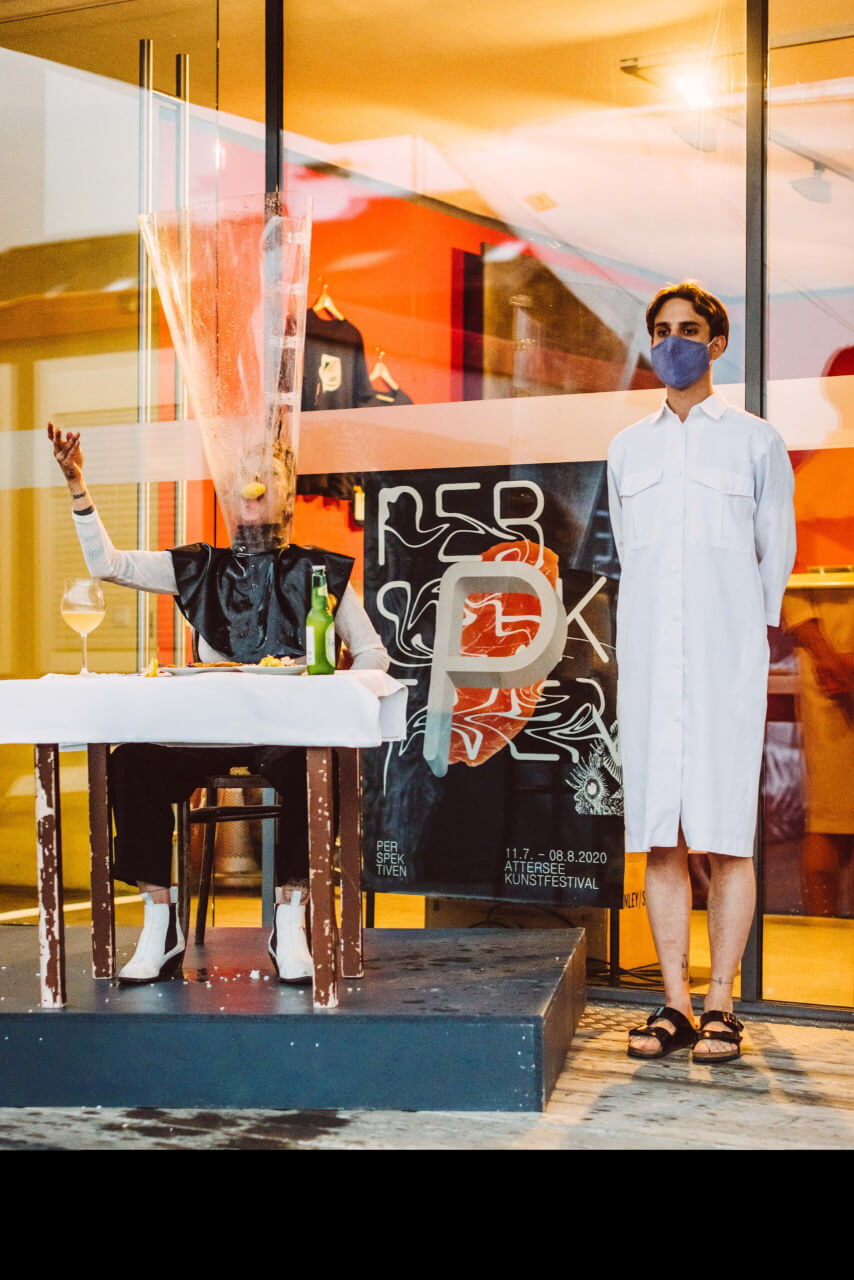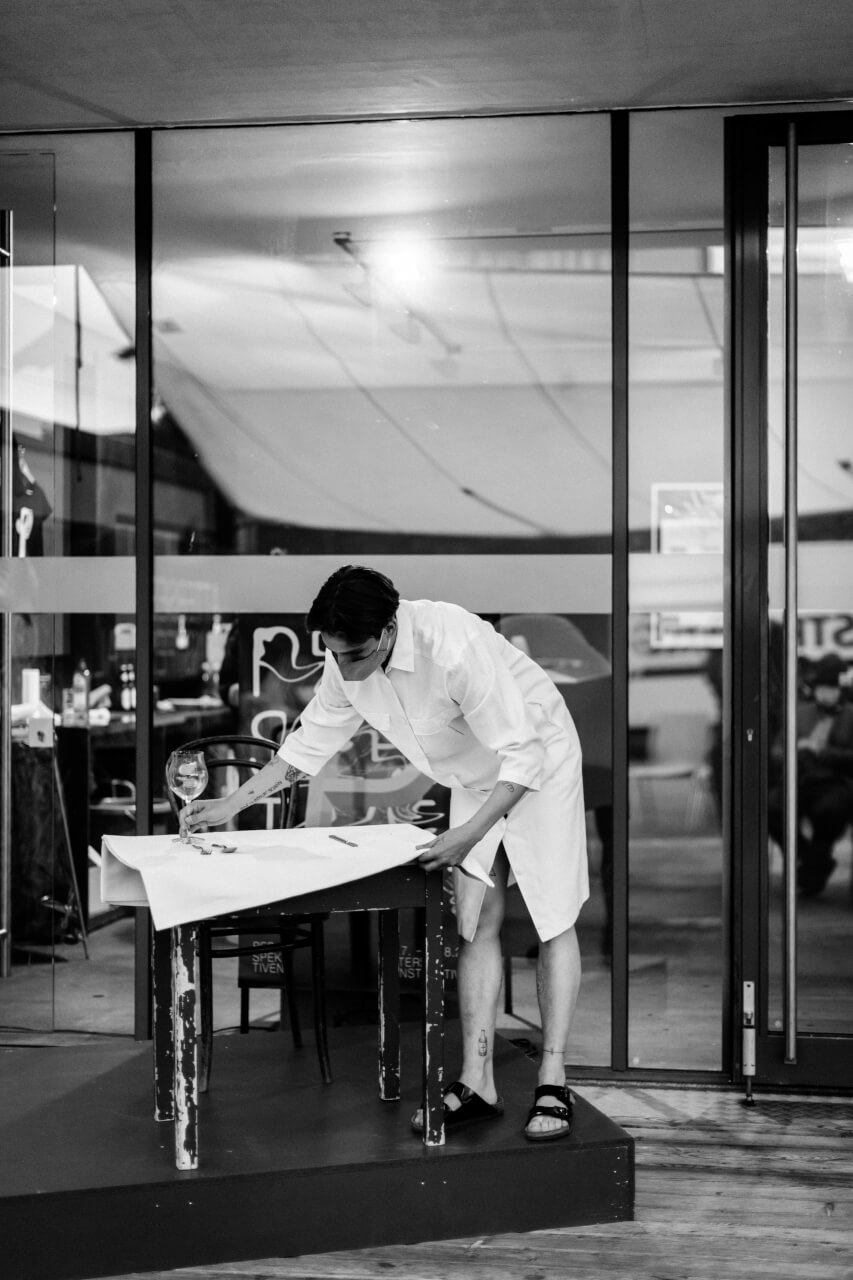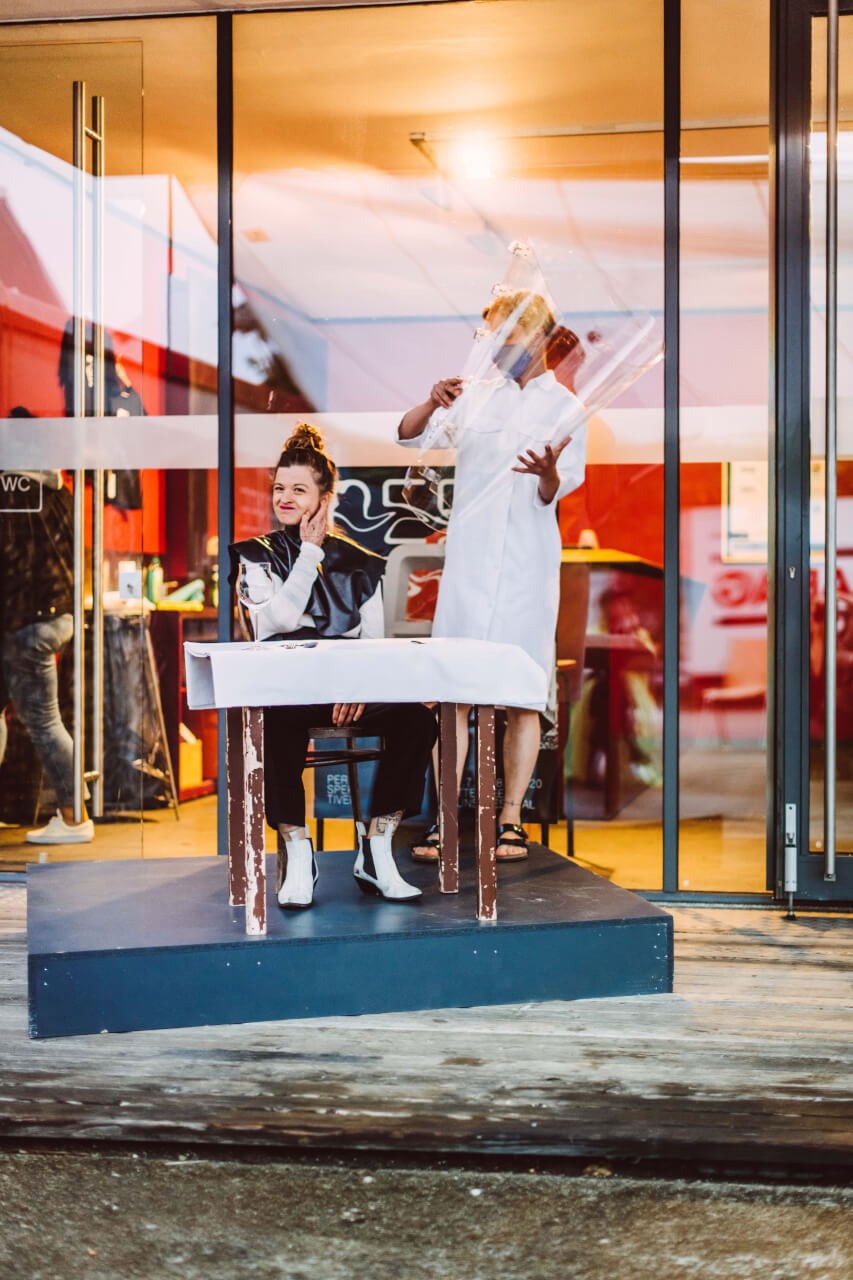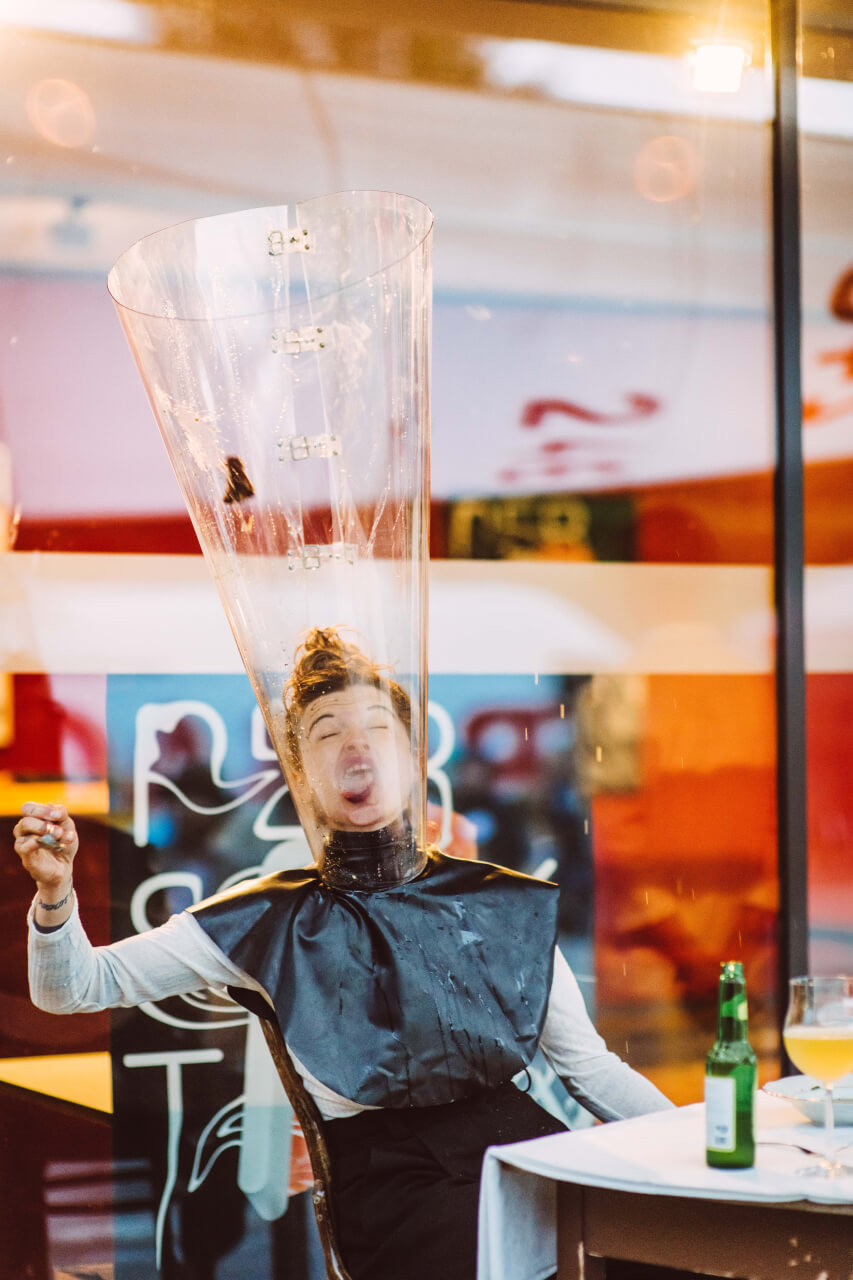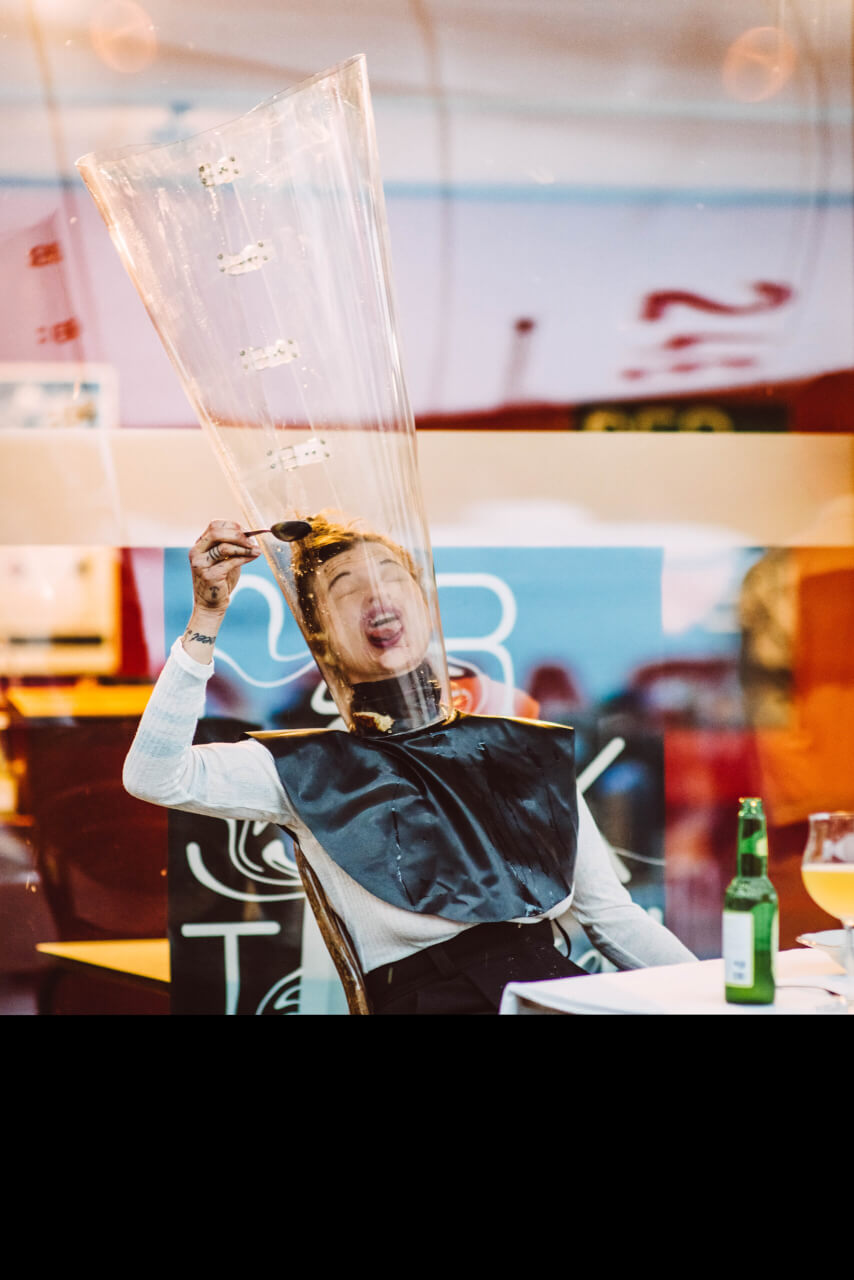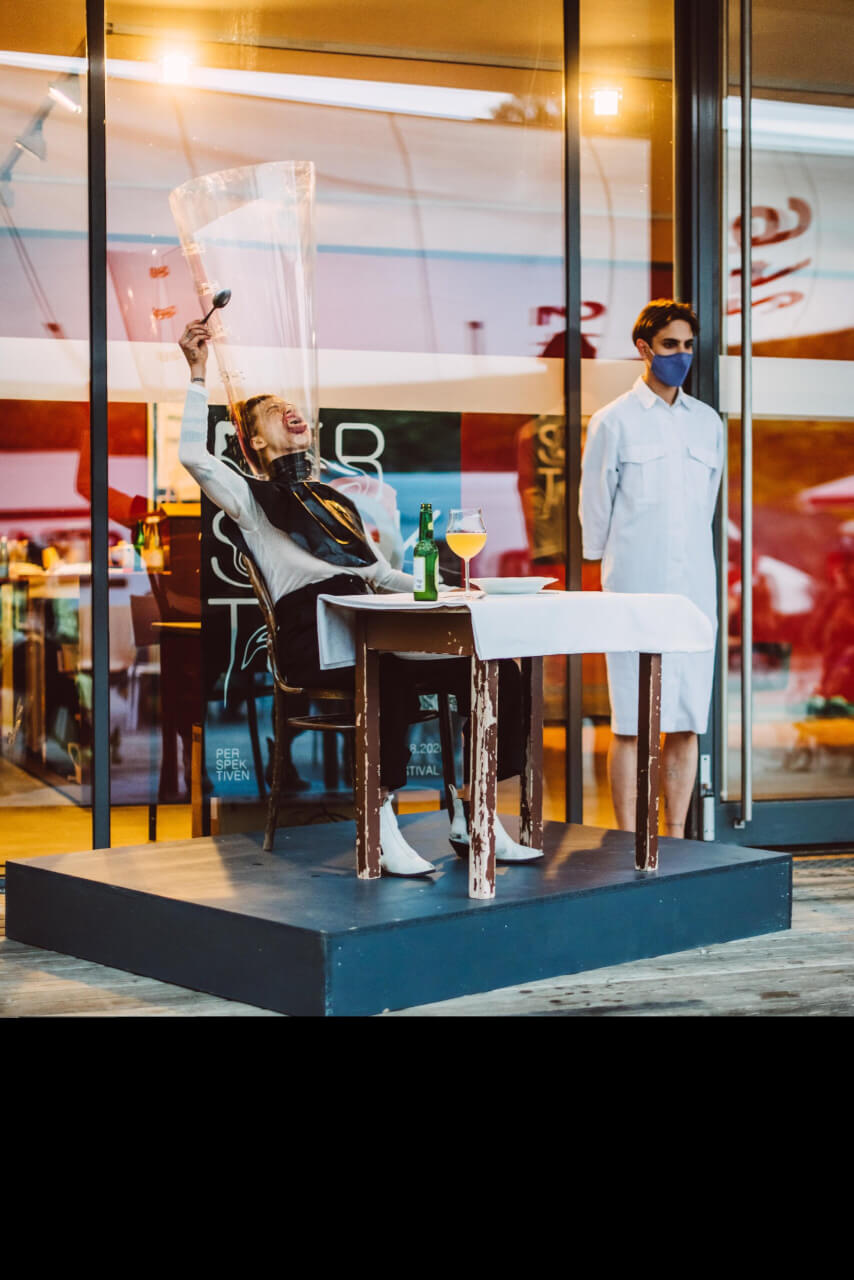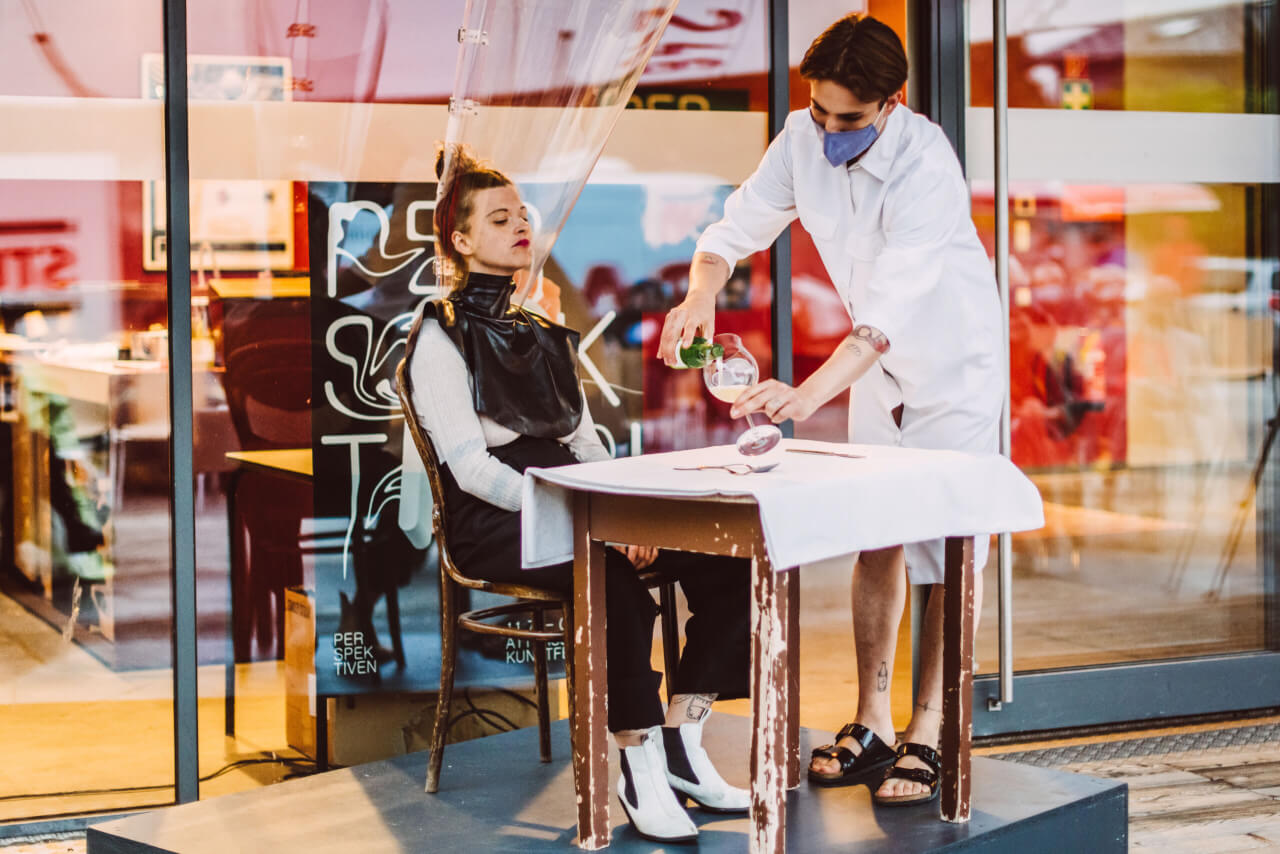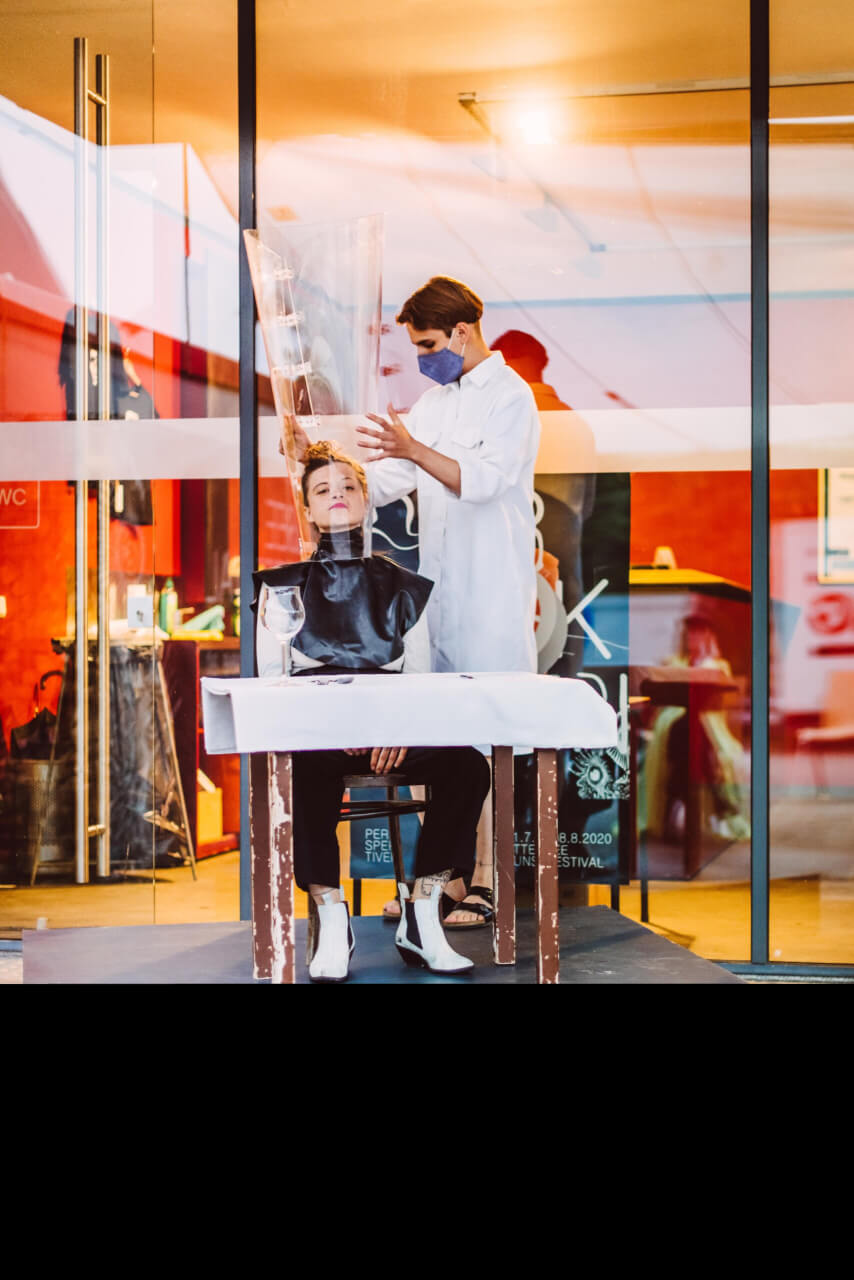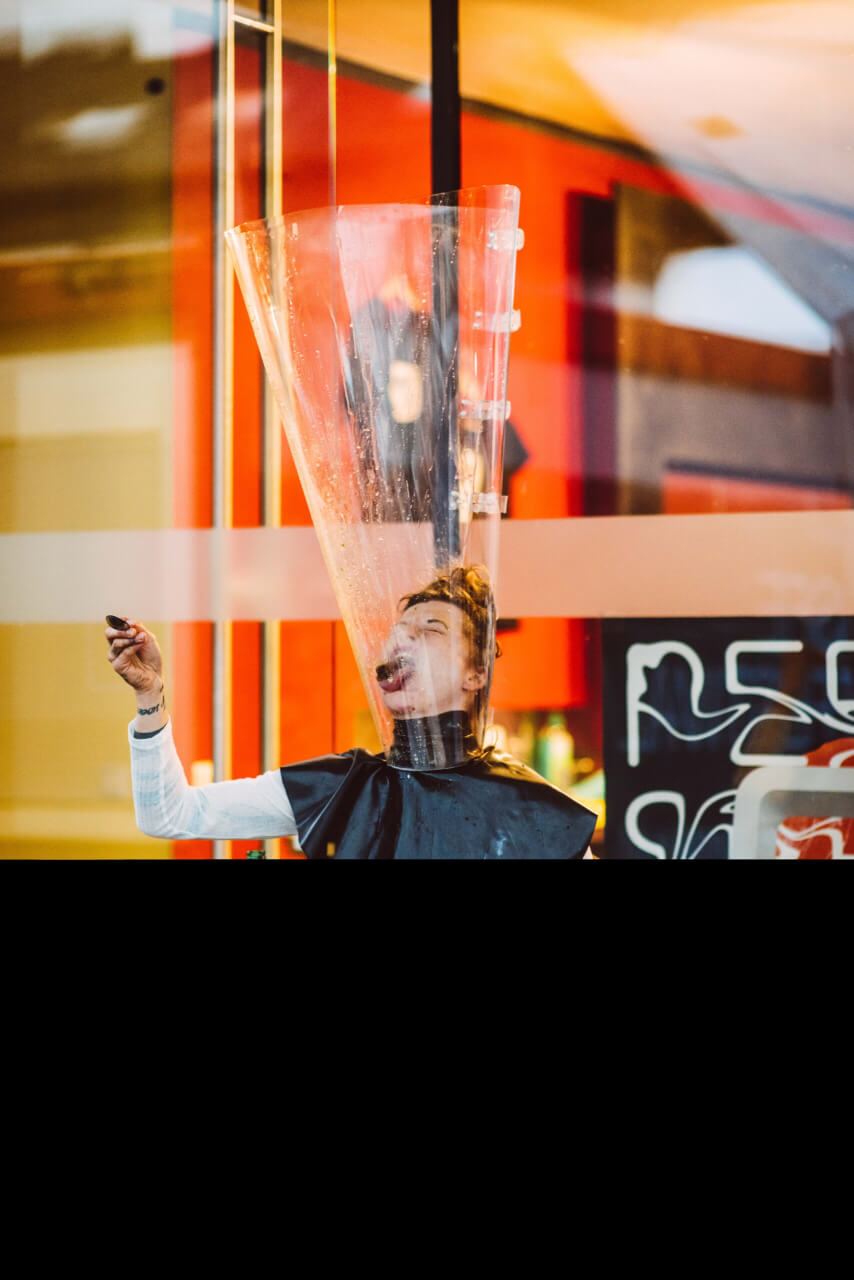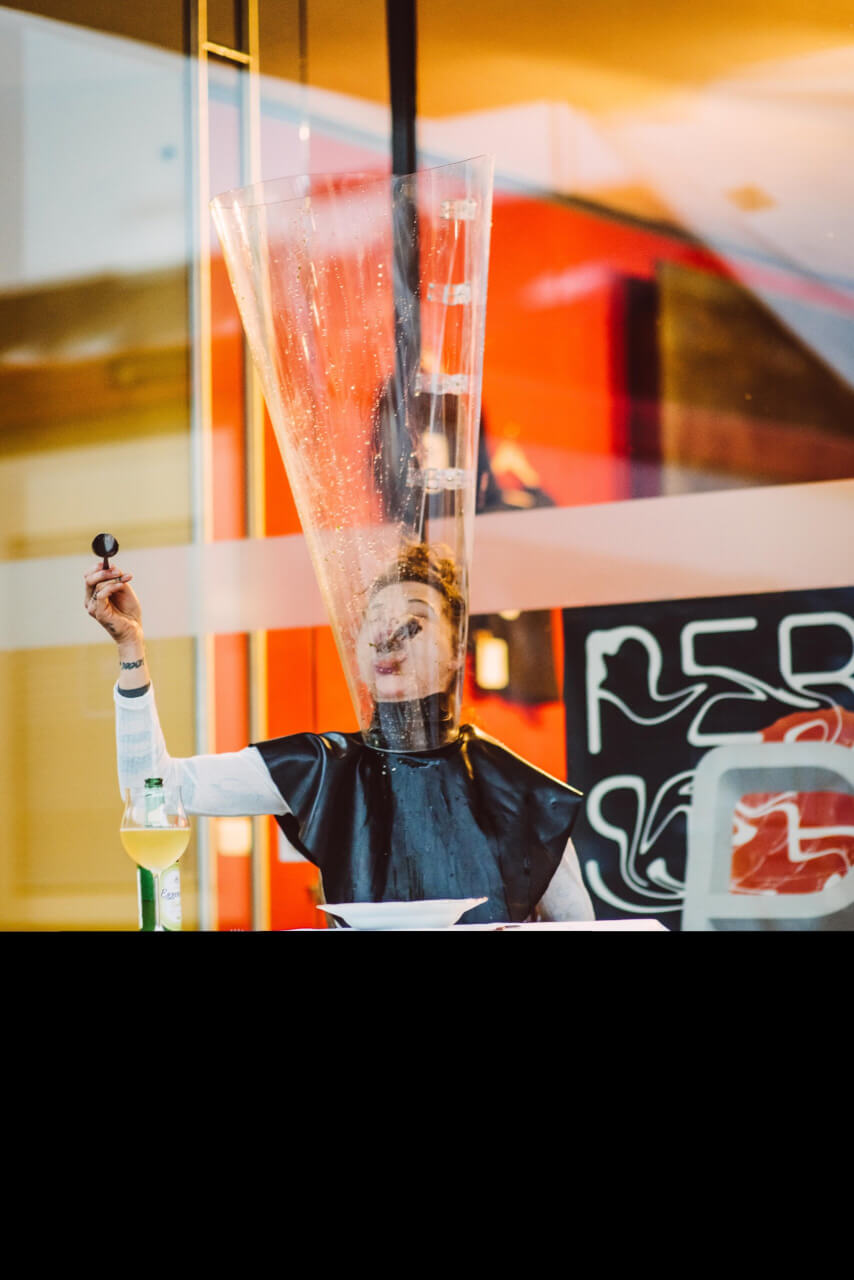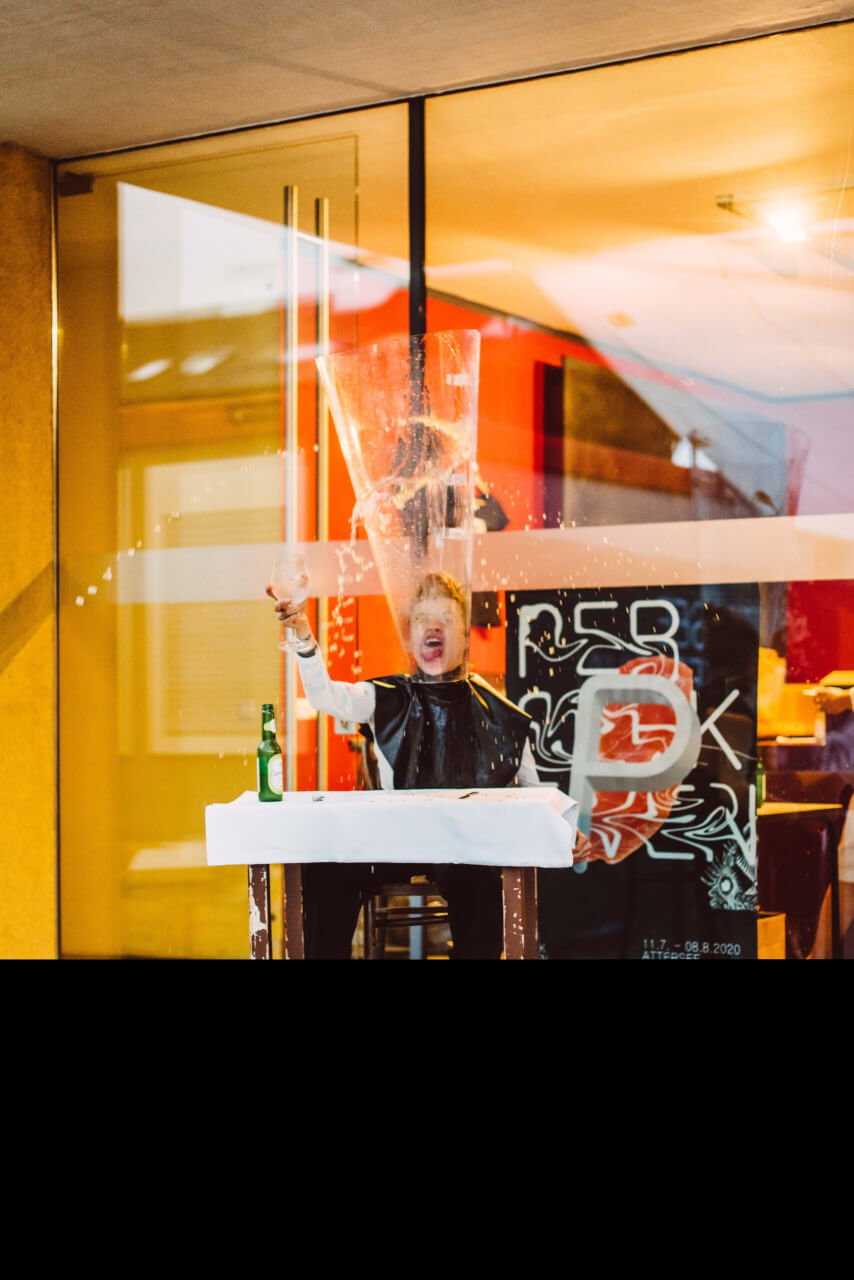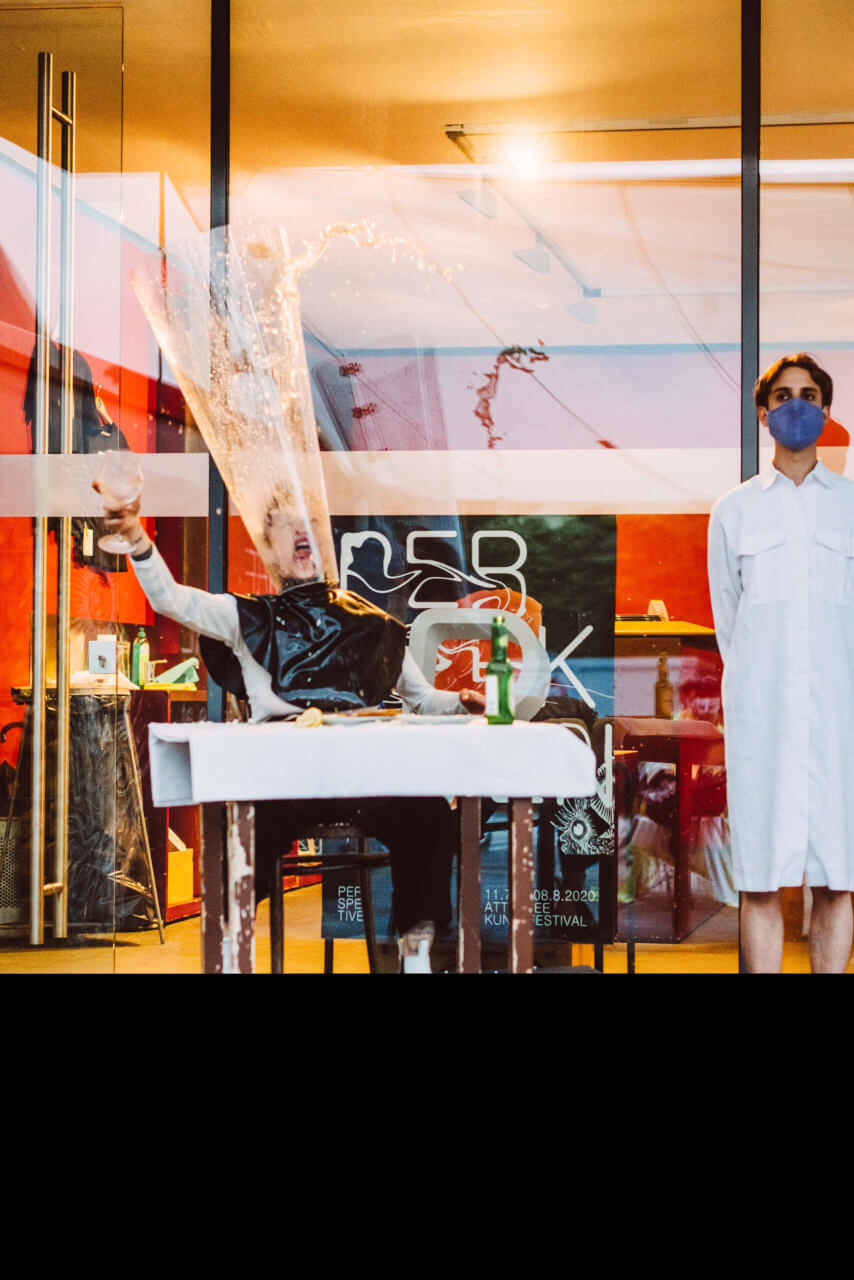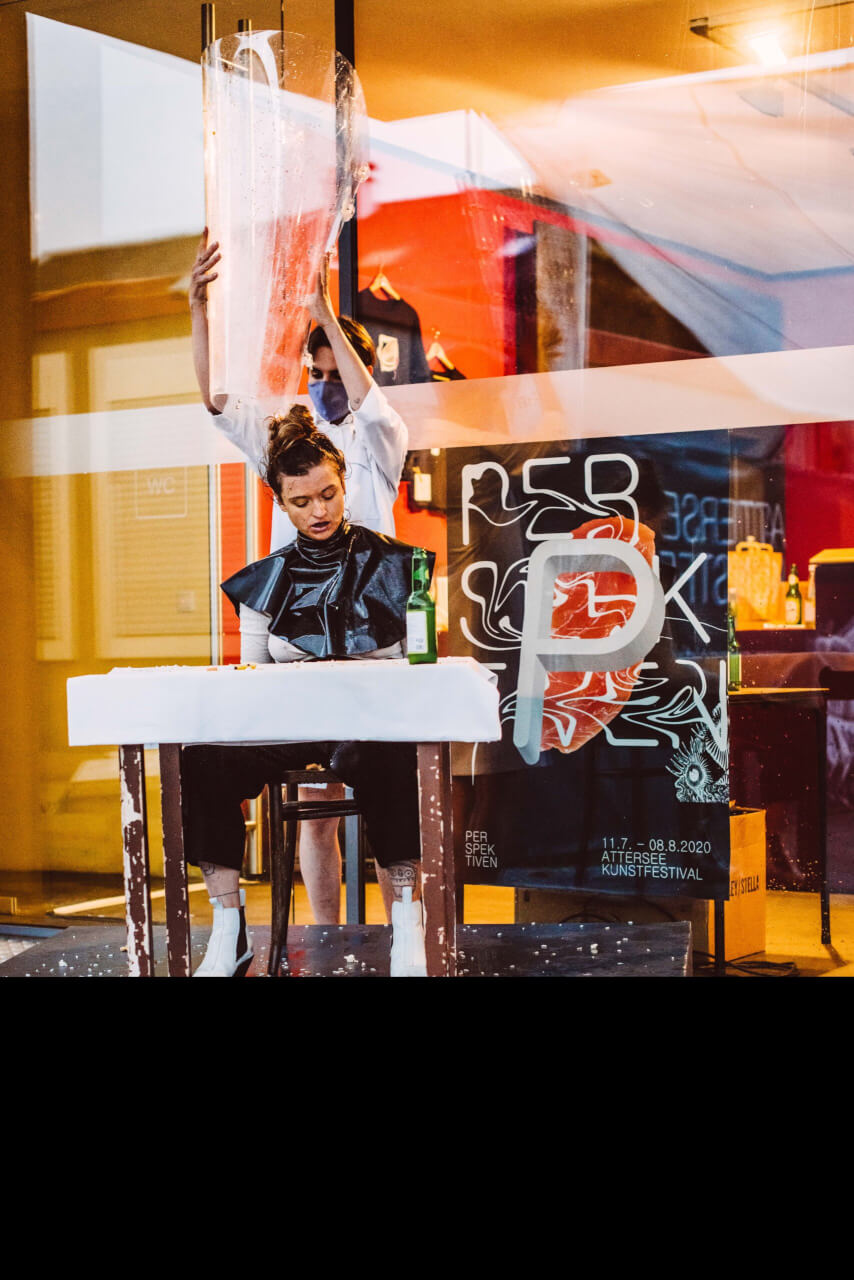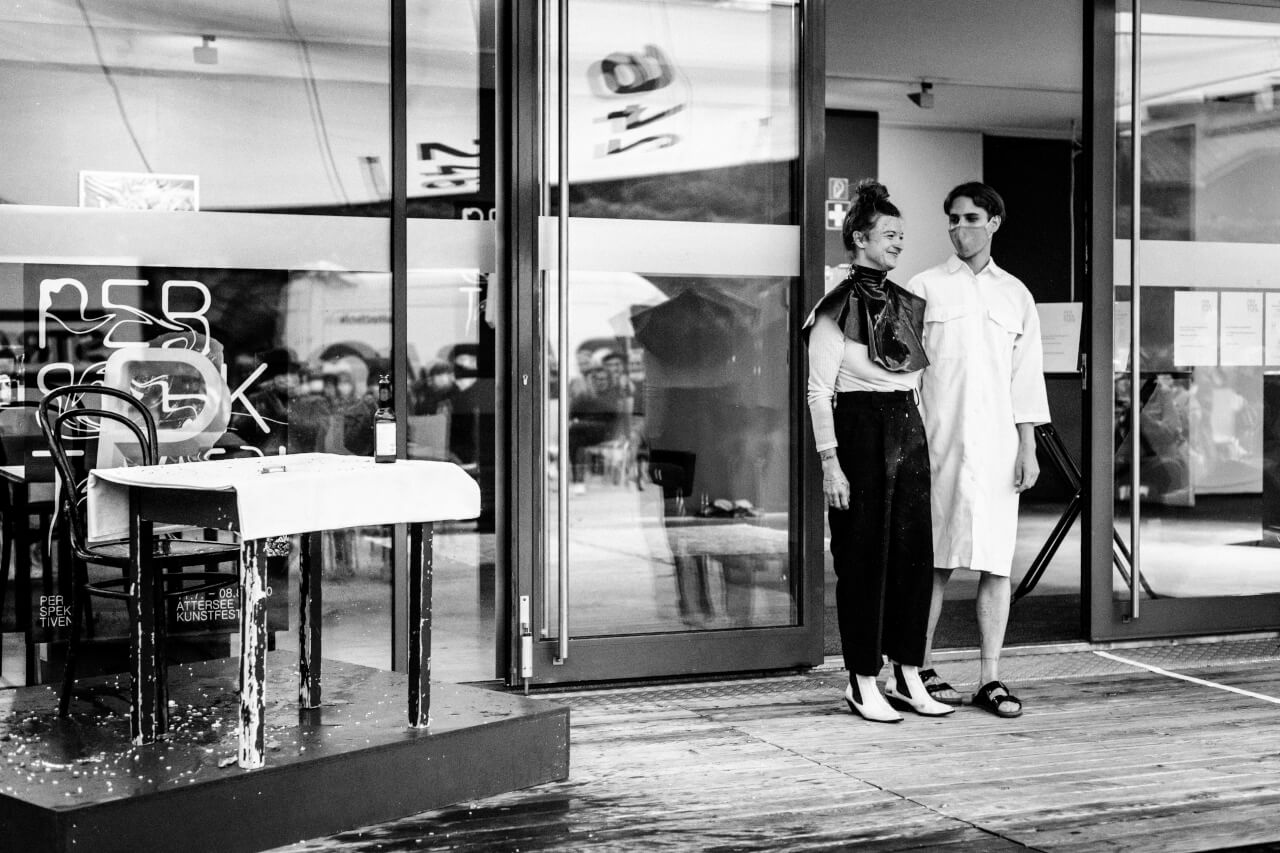 Performantive intervention during Günter Brus exhibition "unrest after the storm". The painting "girl with dove (your actionism won't help us now will it)" hangs in a big room. four men with brown color arrive. They start painting the whole room brown with far too small brushes. They are painting for hours. In the end, even the painting gets covered in brown paint, only the mentionend girl with dove is spared. Pictures: Stefan Joham for Belverdere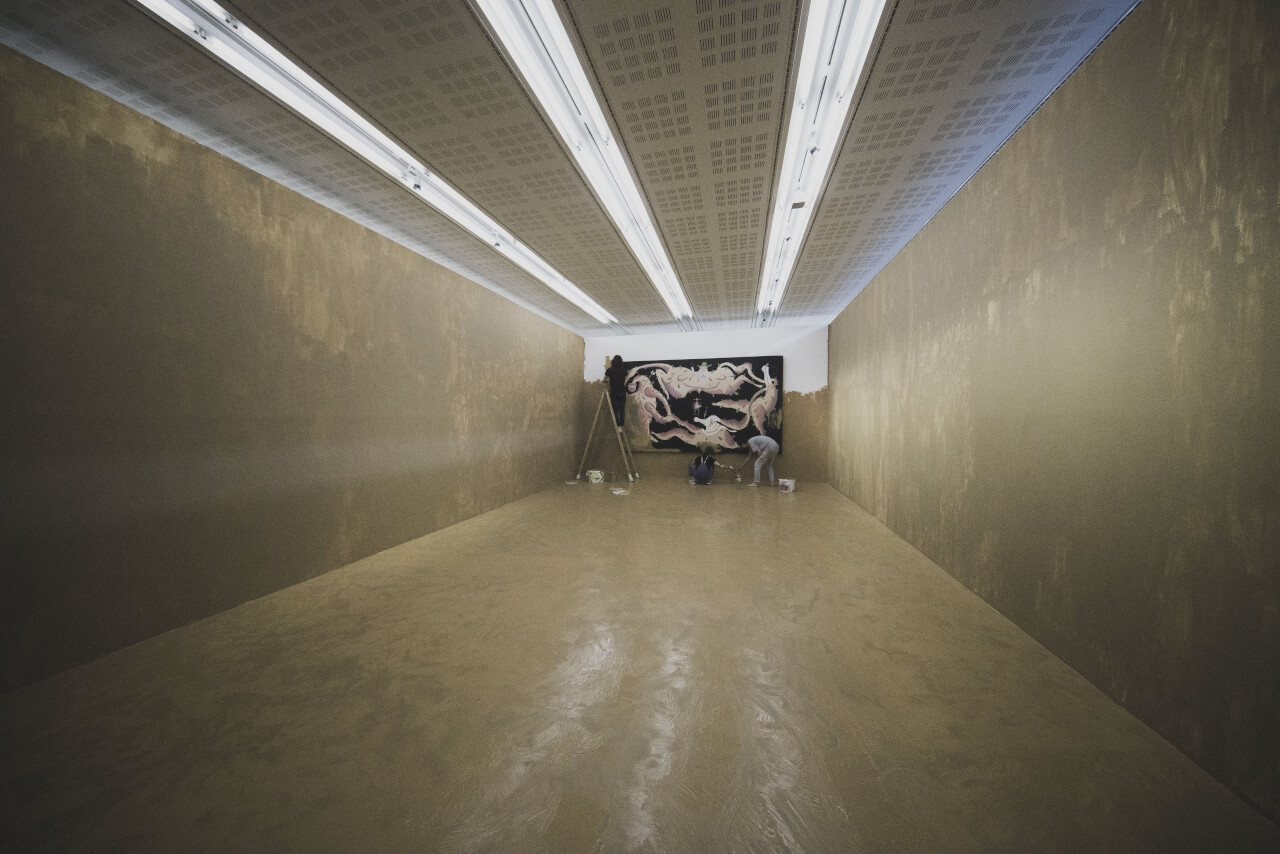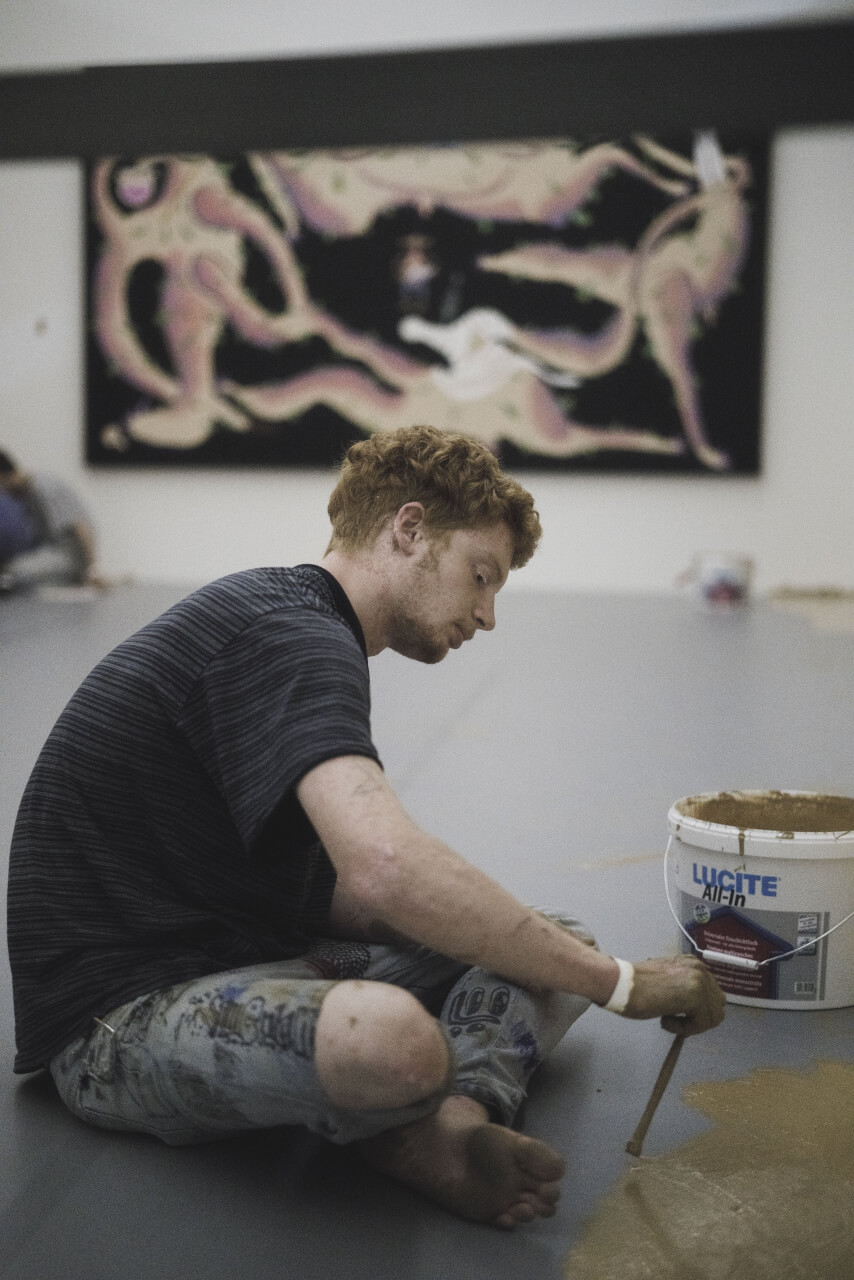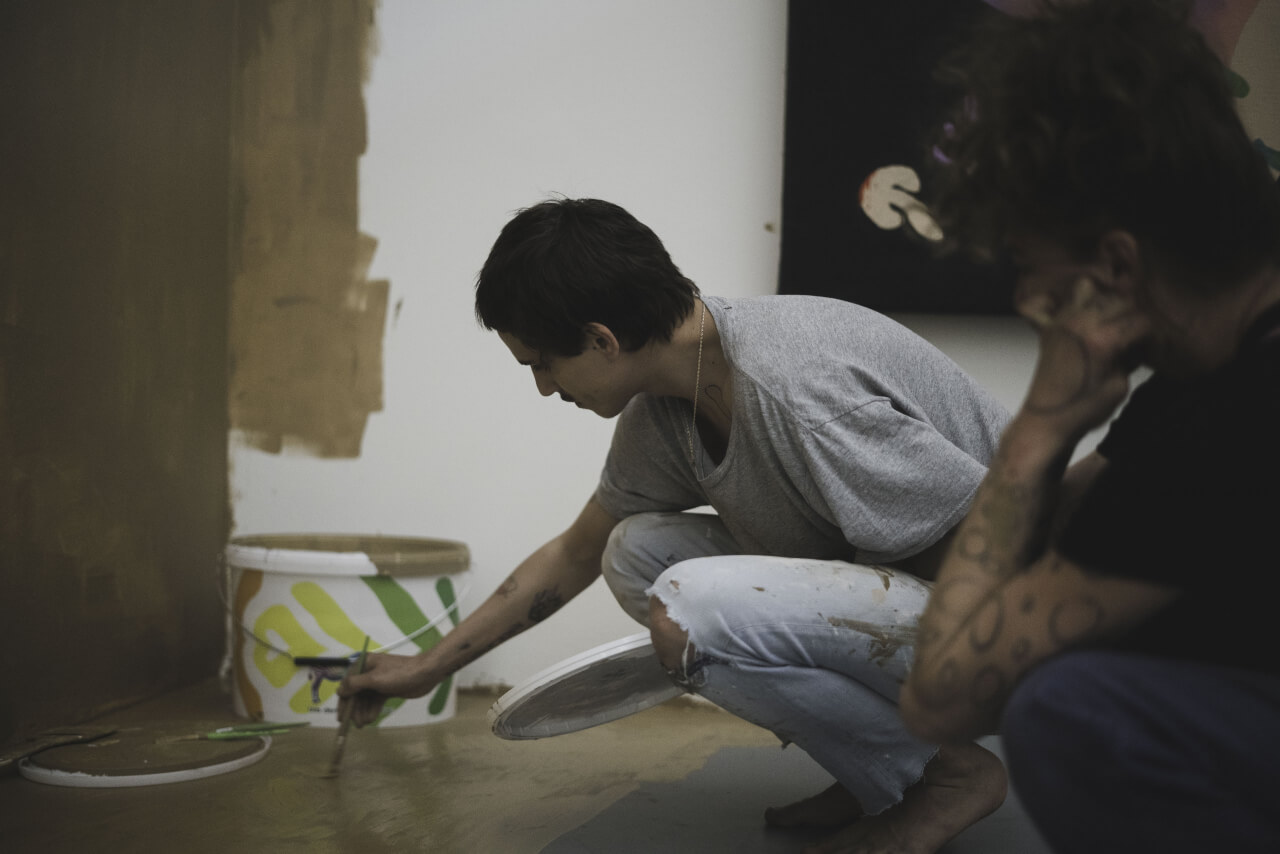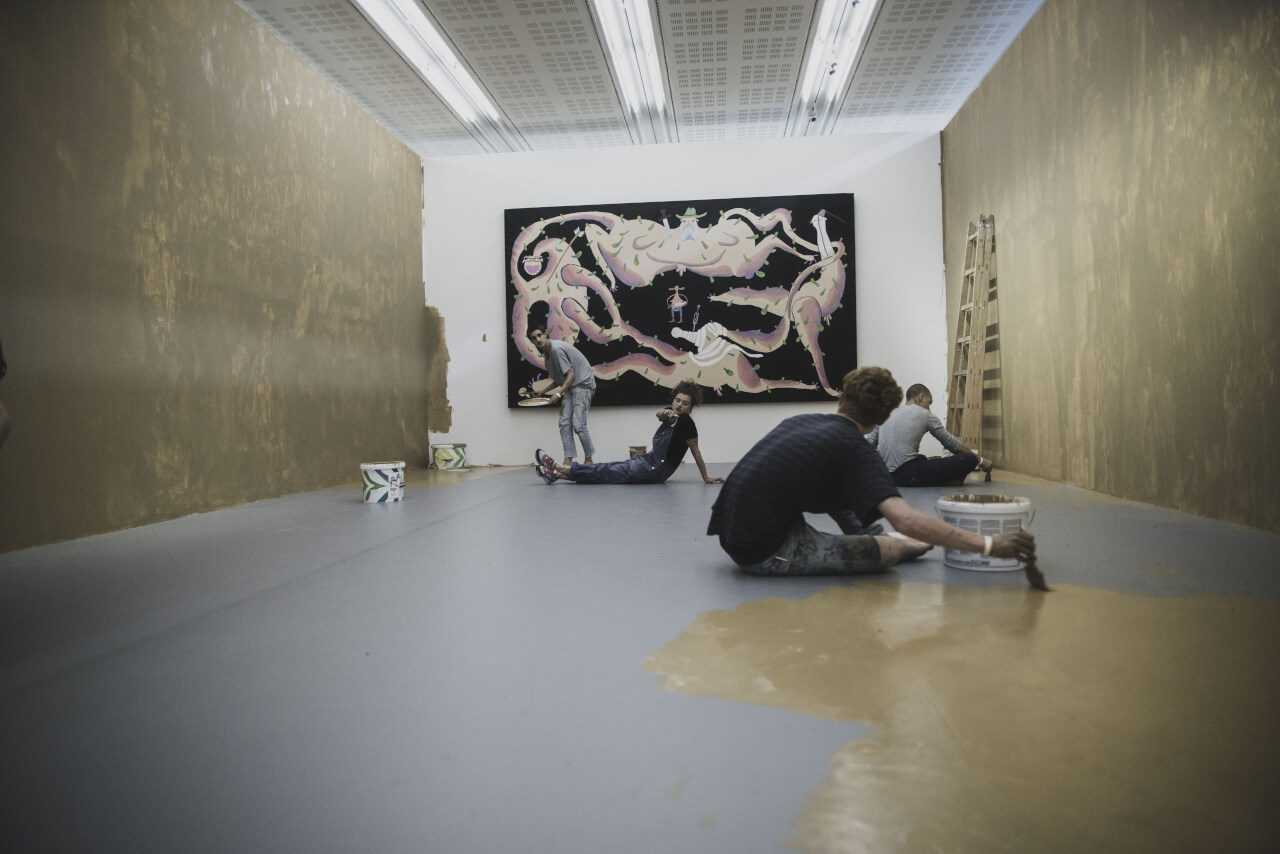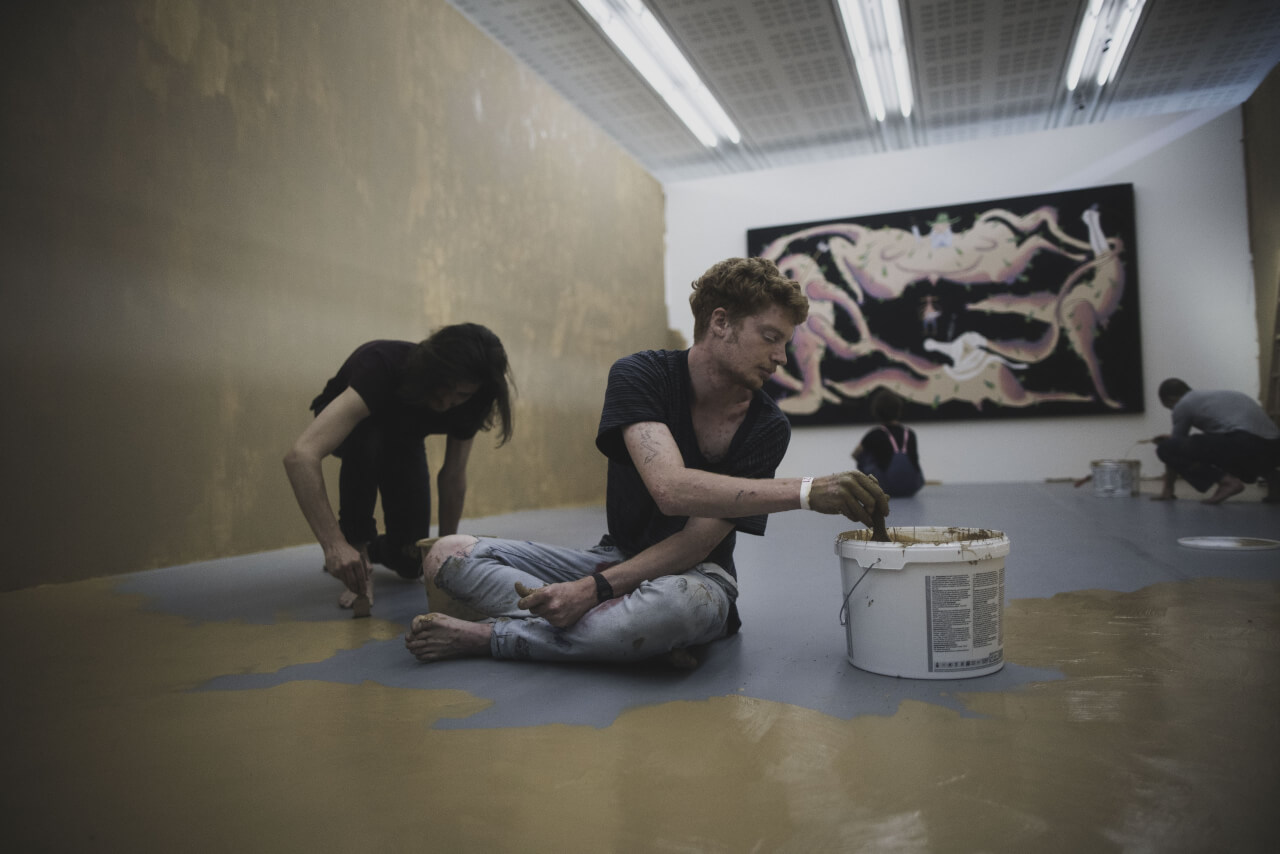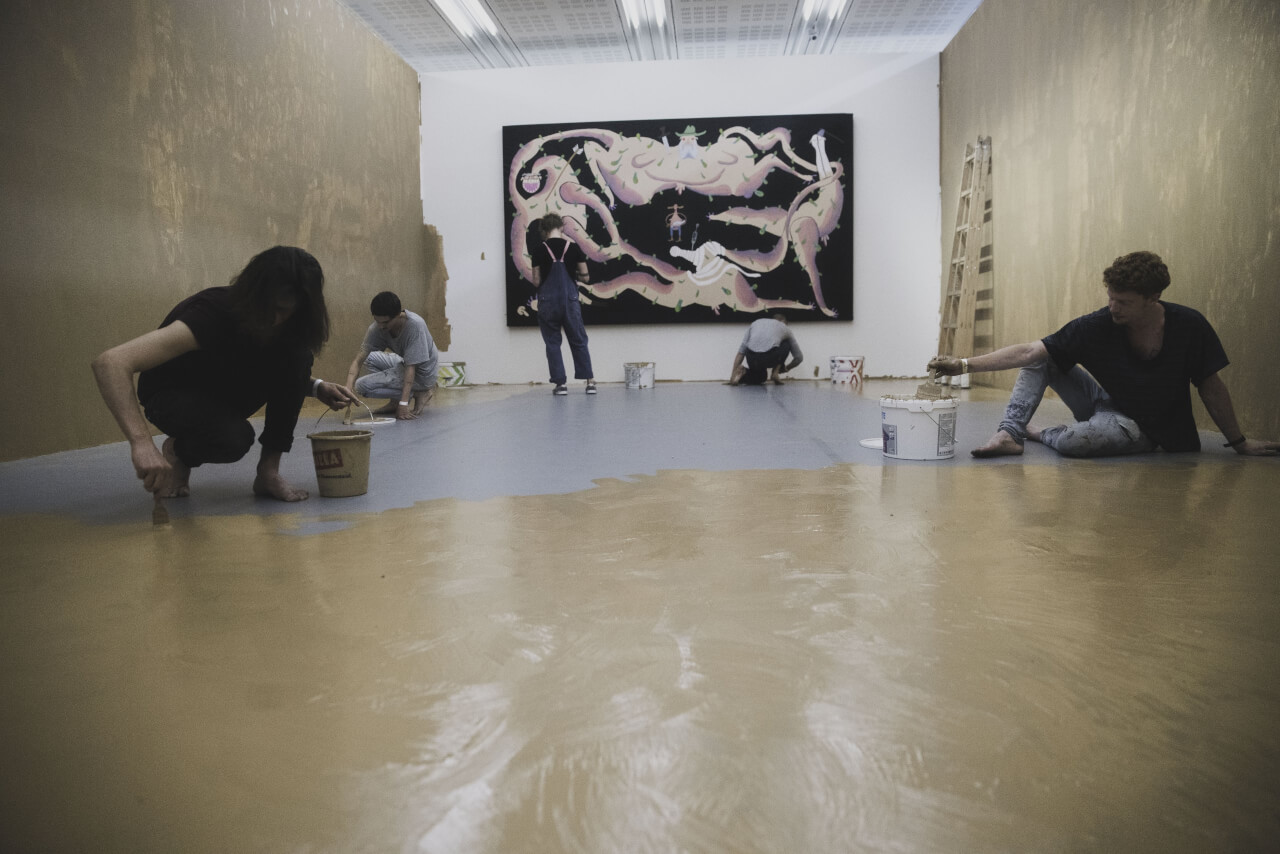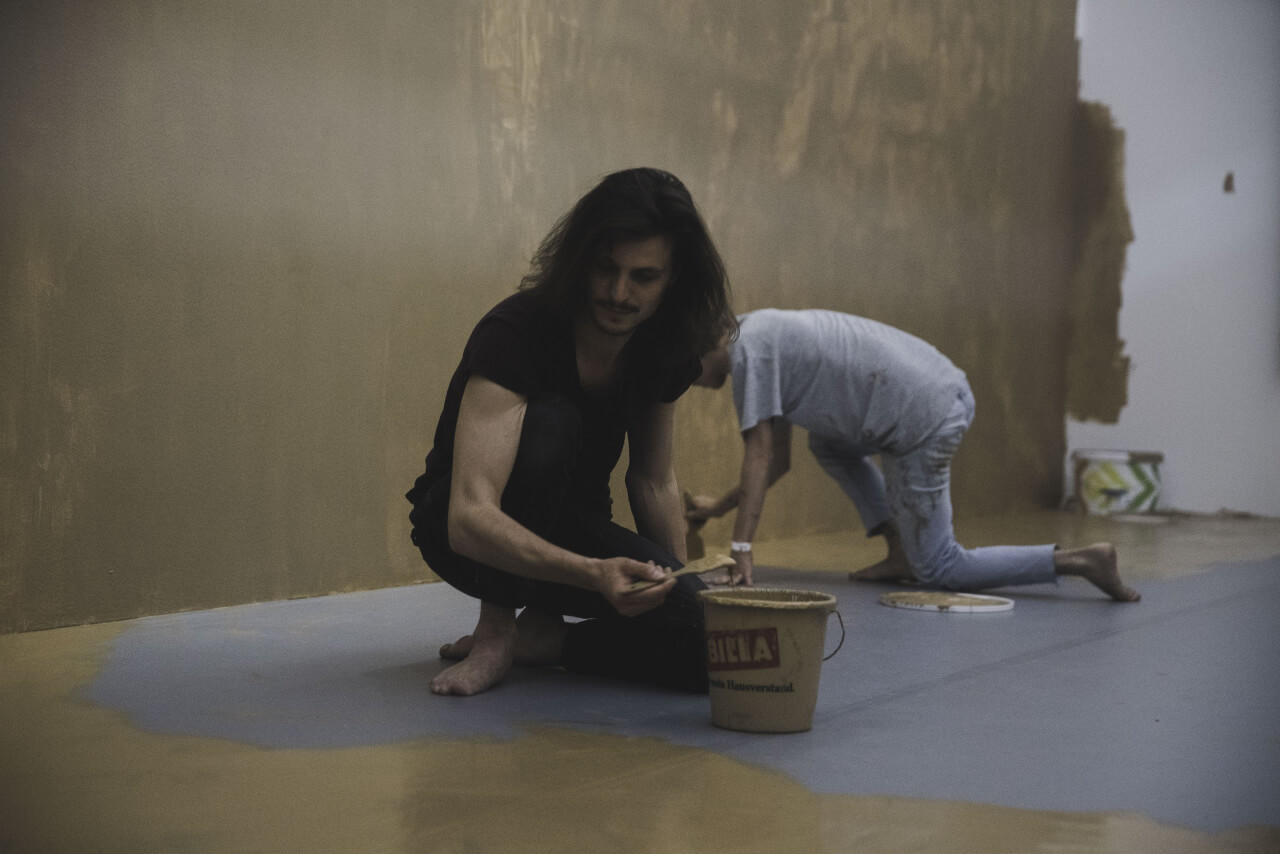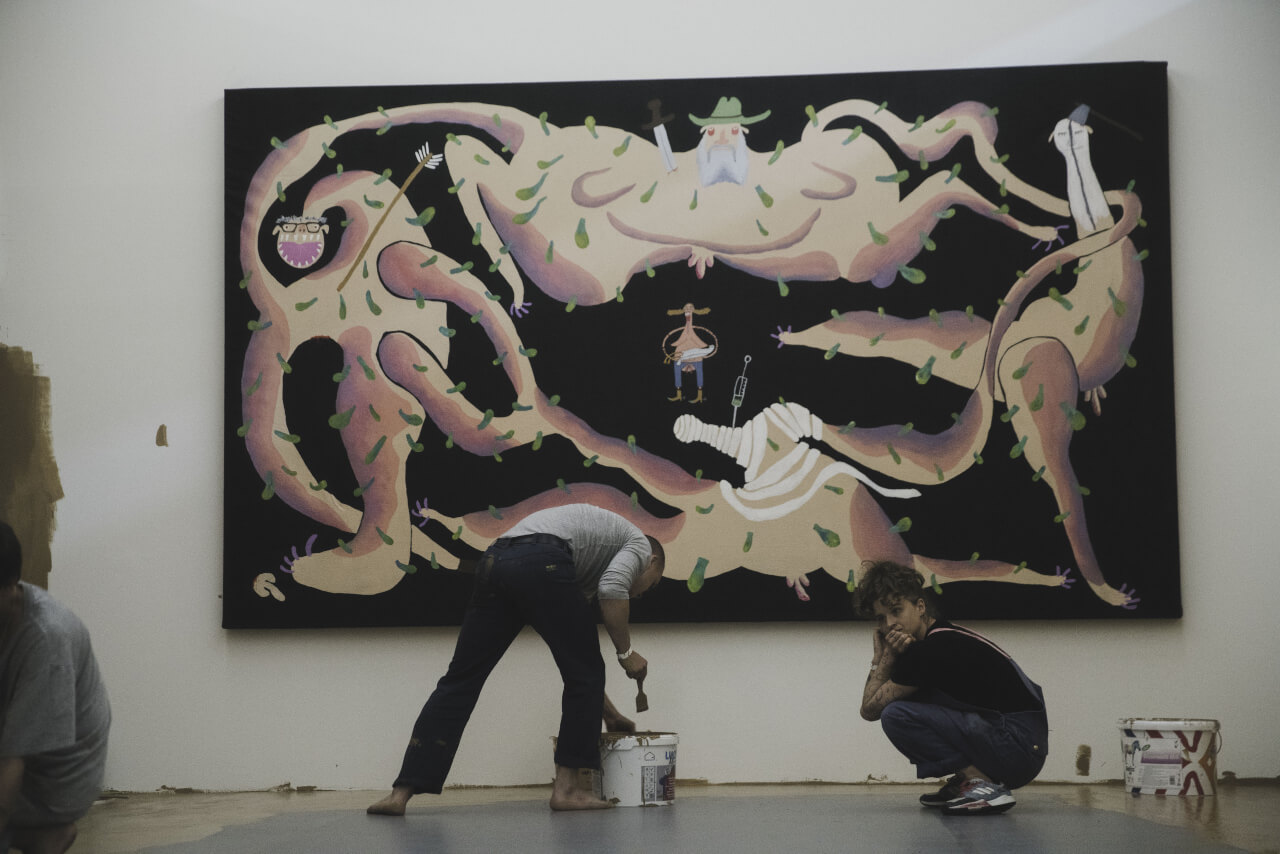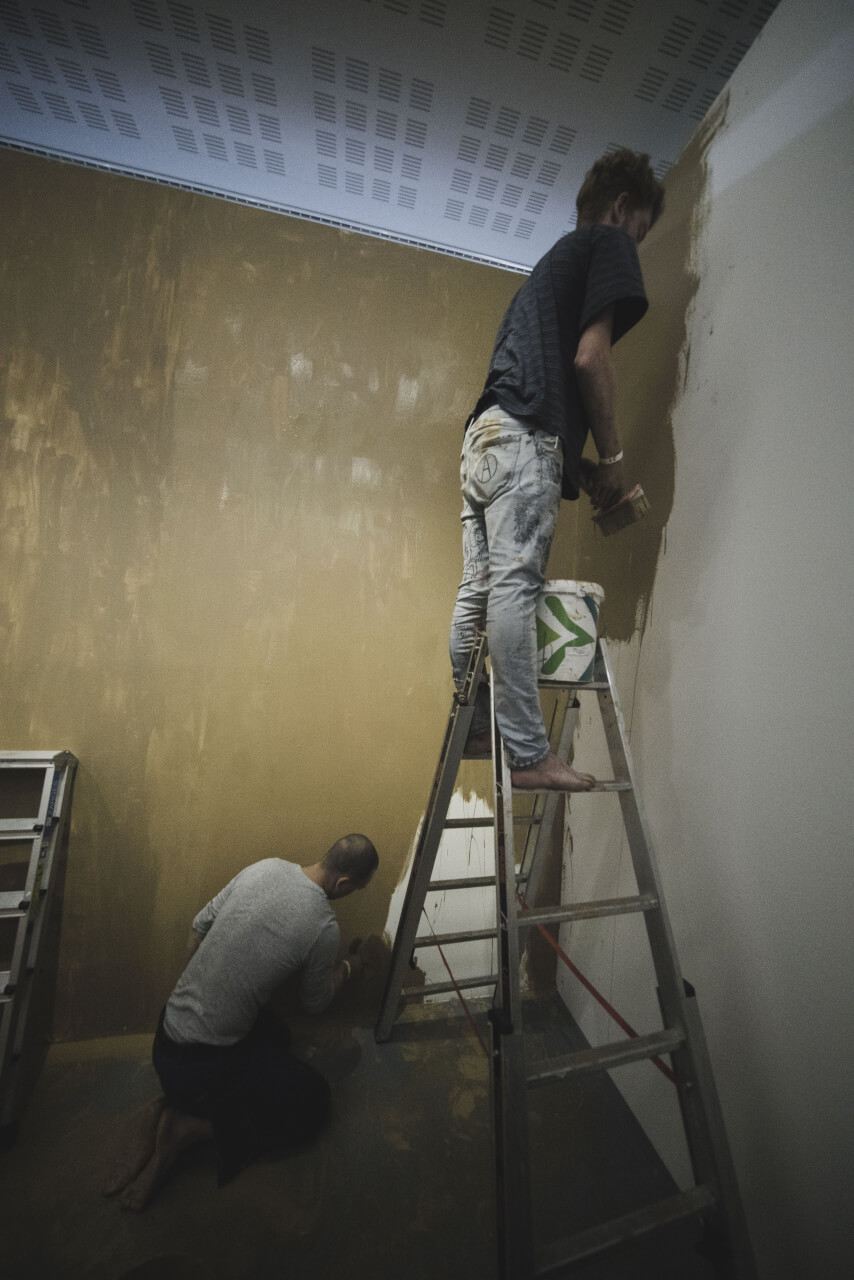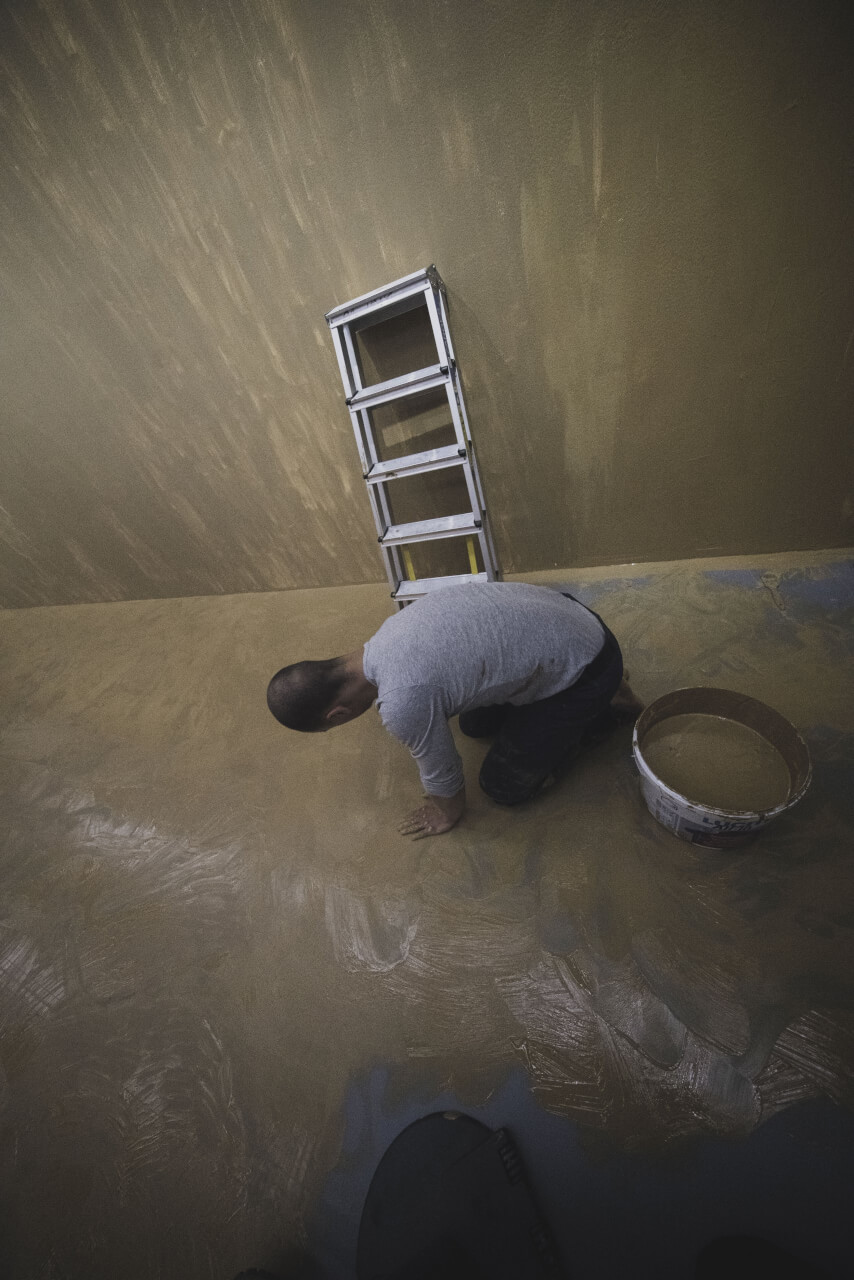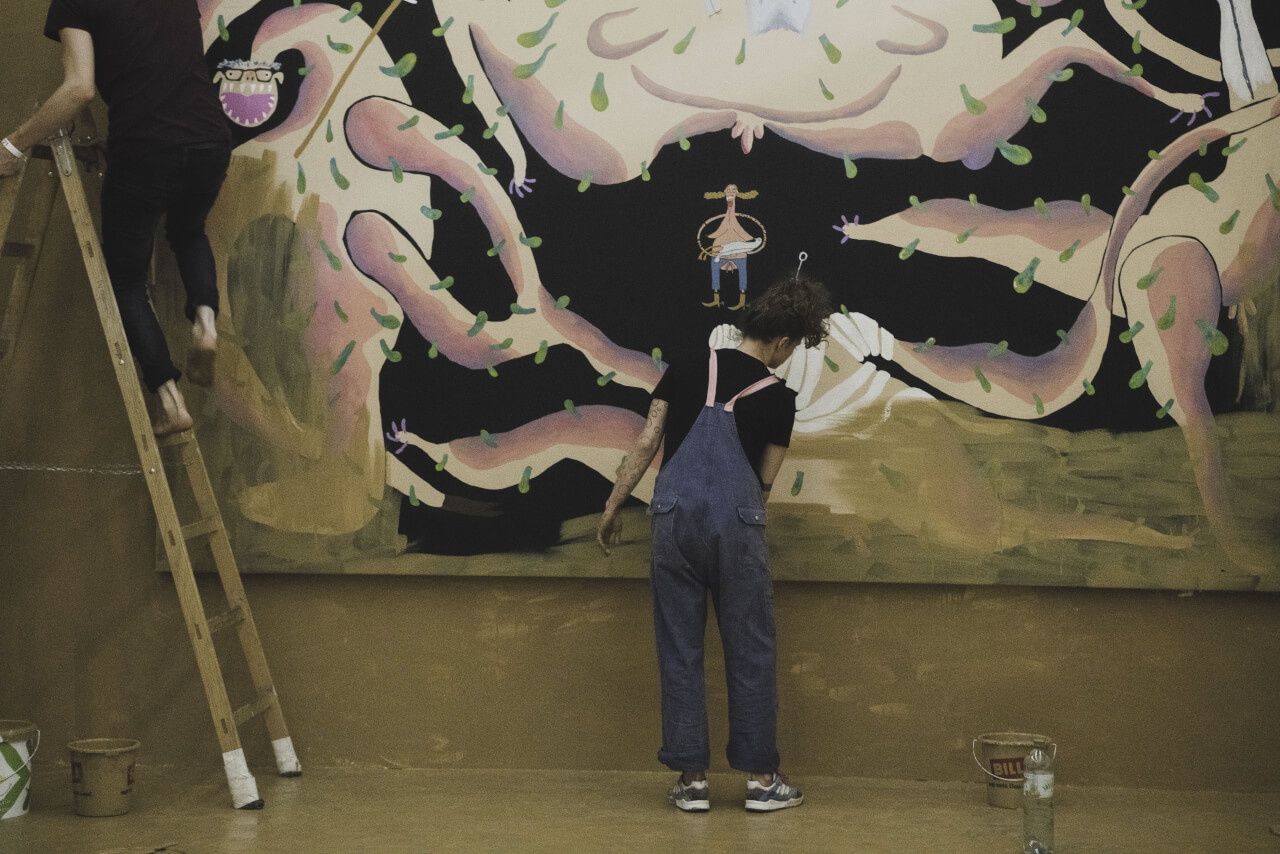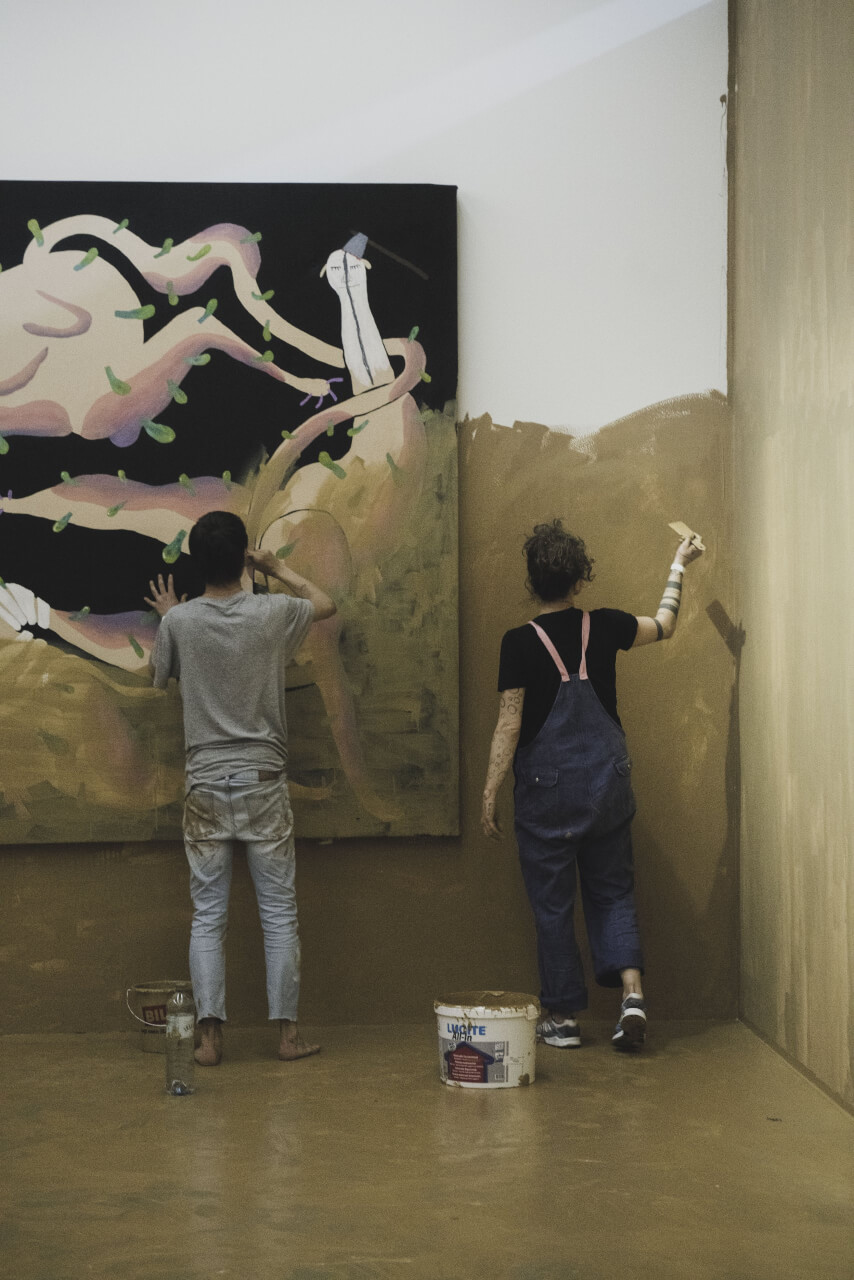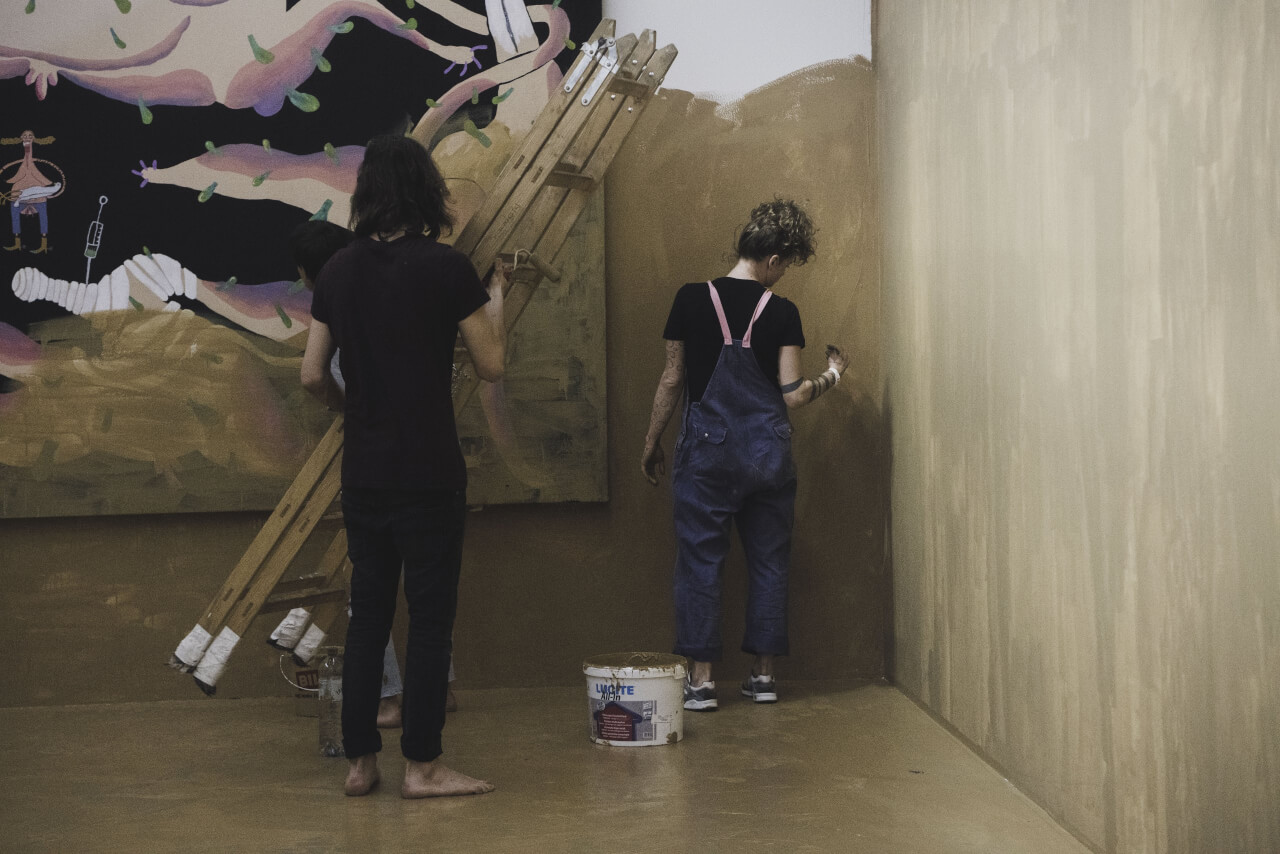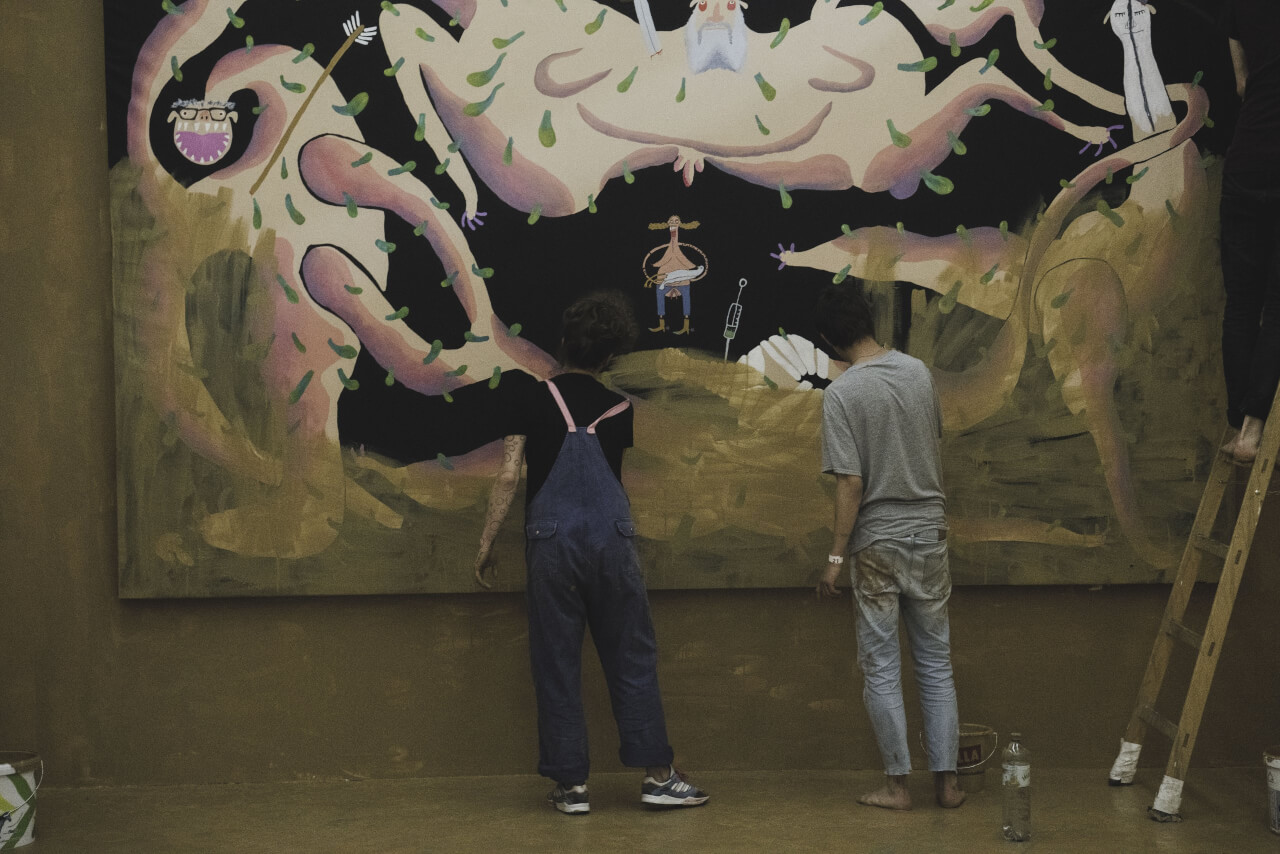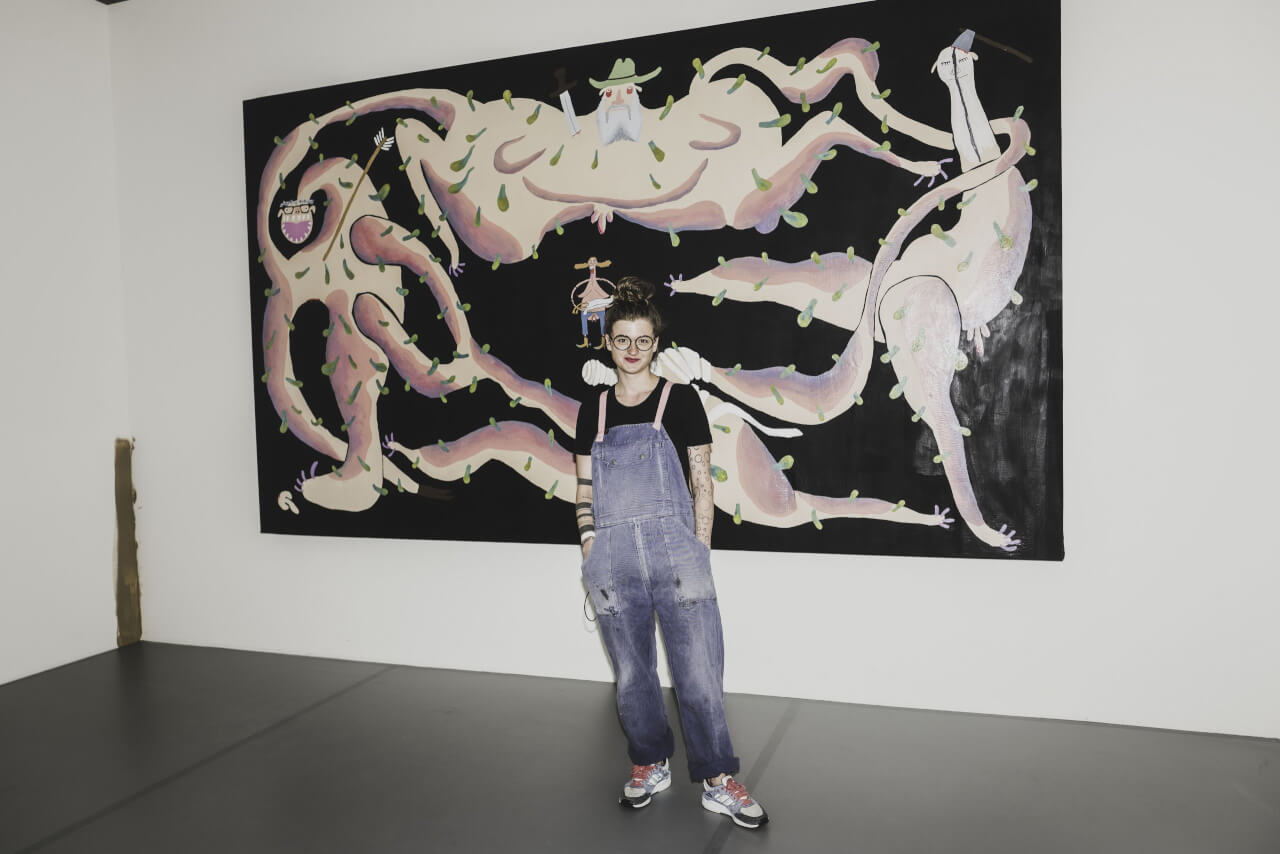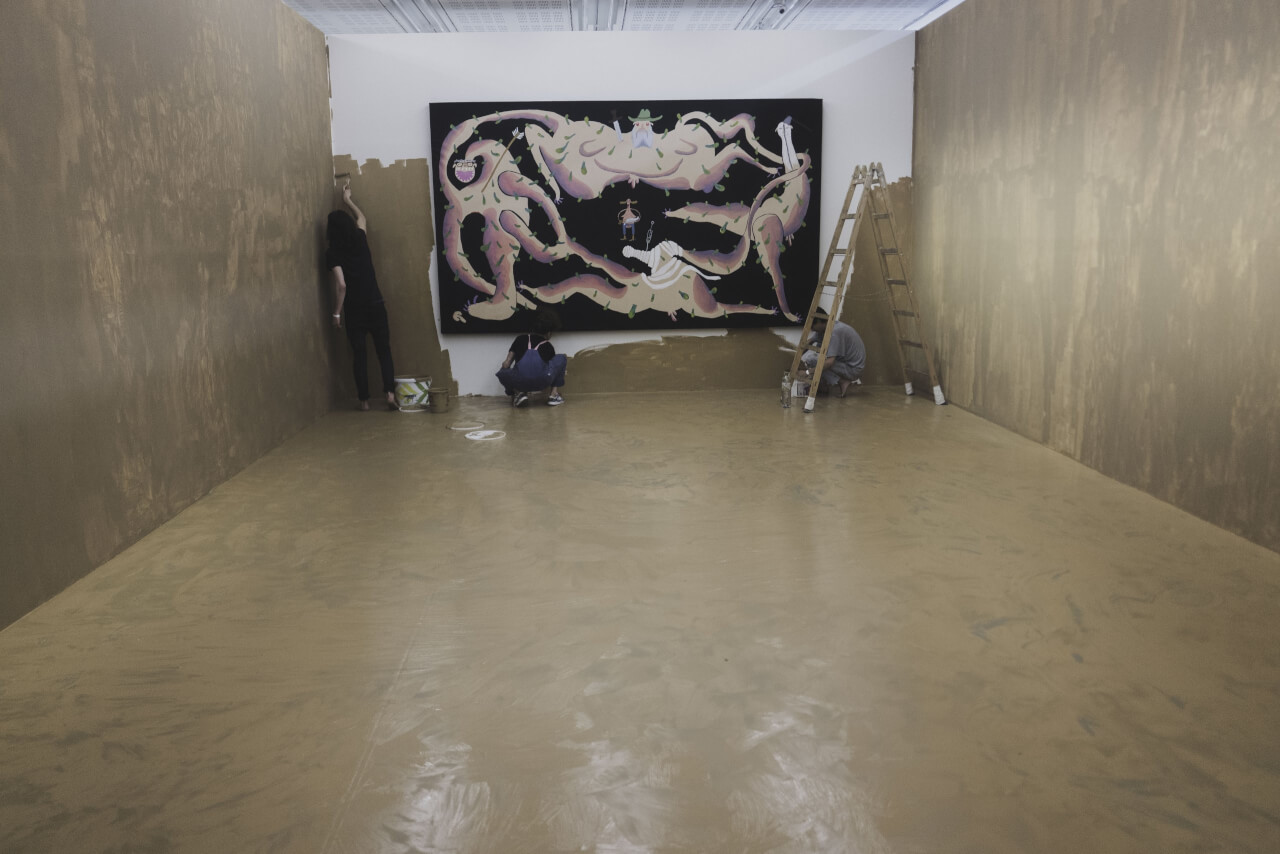 Performance with Vito Baumüller

Wollten Sie schon immer das Gras anschreien? Zweifeln Sie manchmal am Sinn des Seins? Können Sie Achtsamkeit gar nicht leiden? Werden Sie ungeduldig mit den Dingen? Wie lange kommt der Eintagsfliege ihr Leben vor? Möchten Sie endlich Fortschritt sehen? Betrachten Sie alles voller Liebe? Streichelt wer ihr gebärfreudiges Becken? Denken sie öfter "The Future is now"? Die harte Schale ist noch zu weich? Können sie das Ende nur schwer erwarten? Zieht das Leben an Ihnen vorbei? Ist Ihnen ihr Selbst nur schwer zu ertragen? Hatten sie kaum oder darf es nochmal? Warten sie stetig auf schlechtere Zeiten? Brauchen Sie lieber gar nicht als lang? Wärme finden Sie ekelhaft? Soll es eher oval als rund? Bedarf es einer einfachen Lösung? A oder B das lässt sich nicht sagen? Sind Sie eine gute Person? Hört der Kreislauf des Lebens nie auf? Schmeckt Ihnen nur das Gelbe vom Ei? Hassen Sie brüten genauso wie wir? Eine Performance gegen das Warum.

Have you always wanted to scream at the grass? Do you sometimes doubt that there's a meaning of life? Are you averse to mindfulness? Do you get impatient with things? How long does the ephemera's life feel to itself? Do you finally want to see some progress? Do you look at everything full of love? Does someone caress your childbearing hips? Do you sometimes think »The future is now«? The hard shell is still too soft? Can you hardly bear the end? Does life pass you by? Can you hardly bear your self? Did you almost not have or can it again? Do you continuously wait for harder times? Do you rather take nothing than long? You find warmth repulsive? Would you rather have it oval than round? Is there need for a simple solution? A or B that can't be decided? Are you a good person? Does the cycle of life never end? Do you only like the yolk of the egg? Do you hate breeding as much as we do? A performance against the Why.
pictures: Esel Lorenz Seidler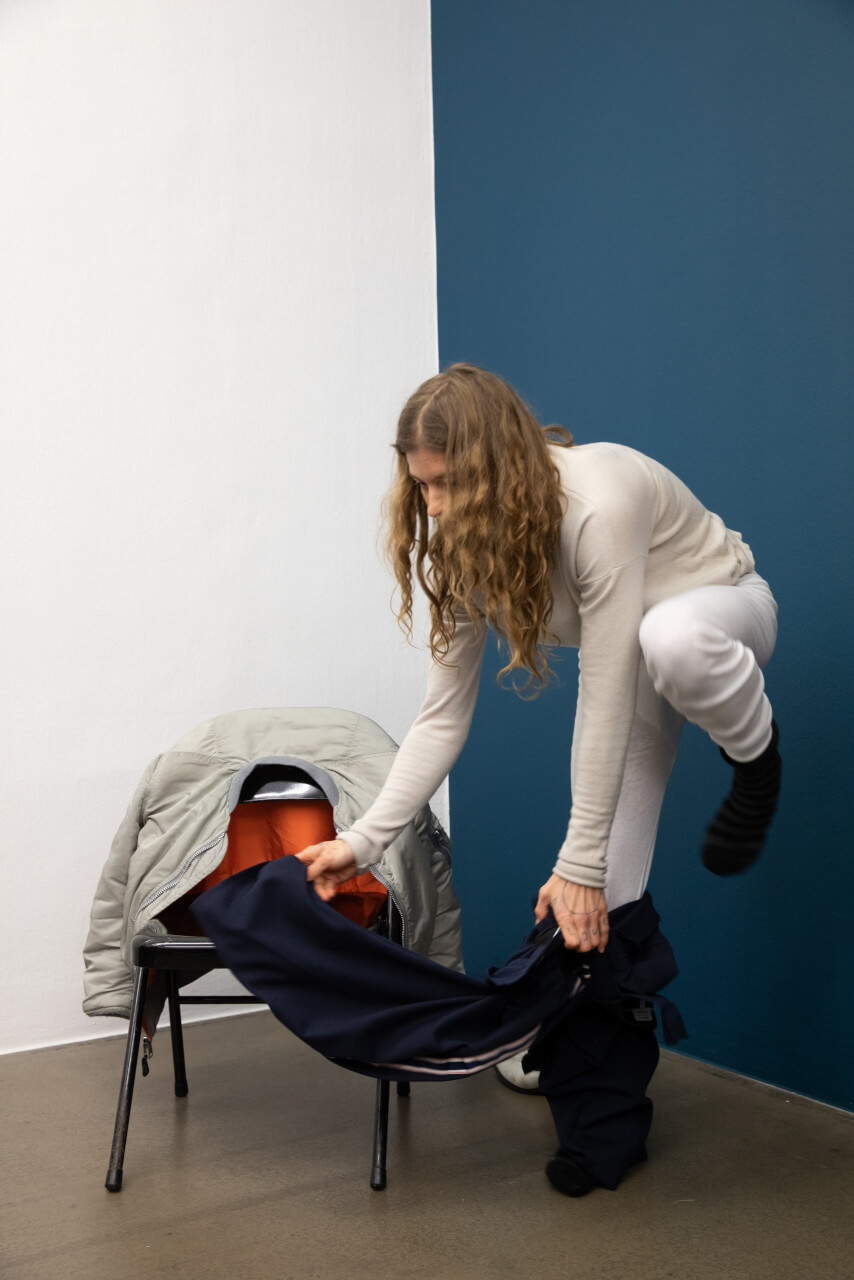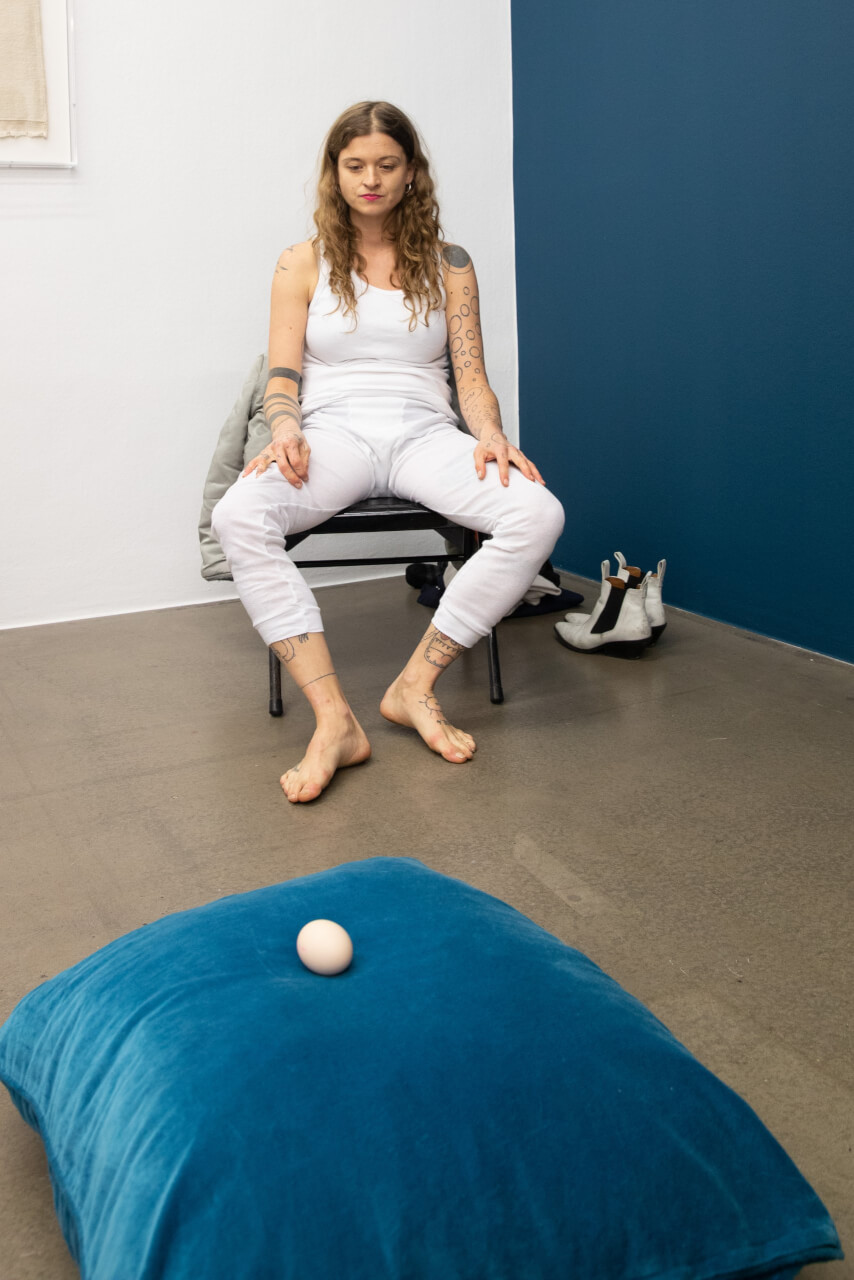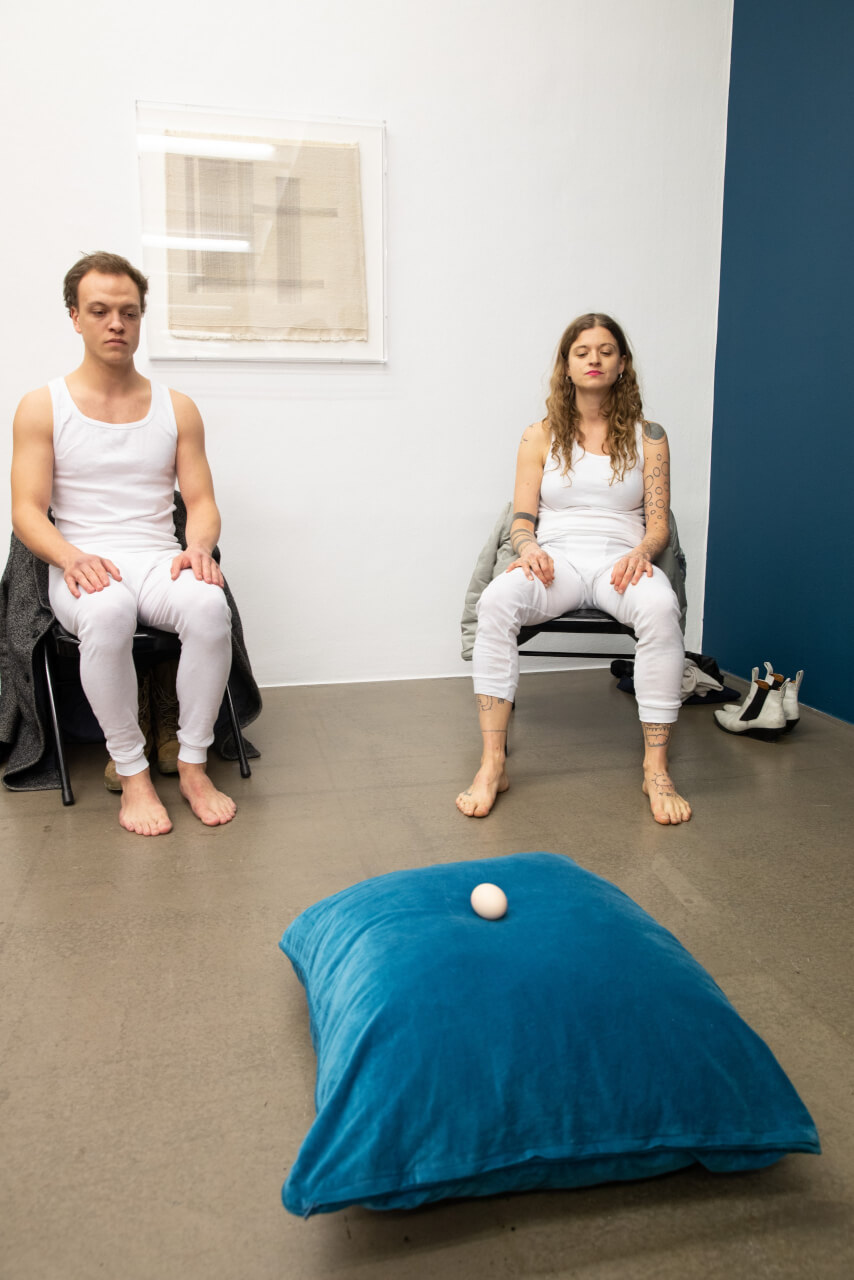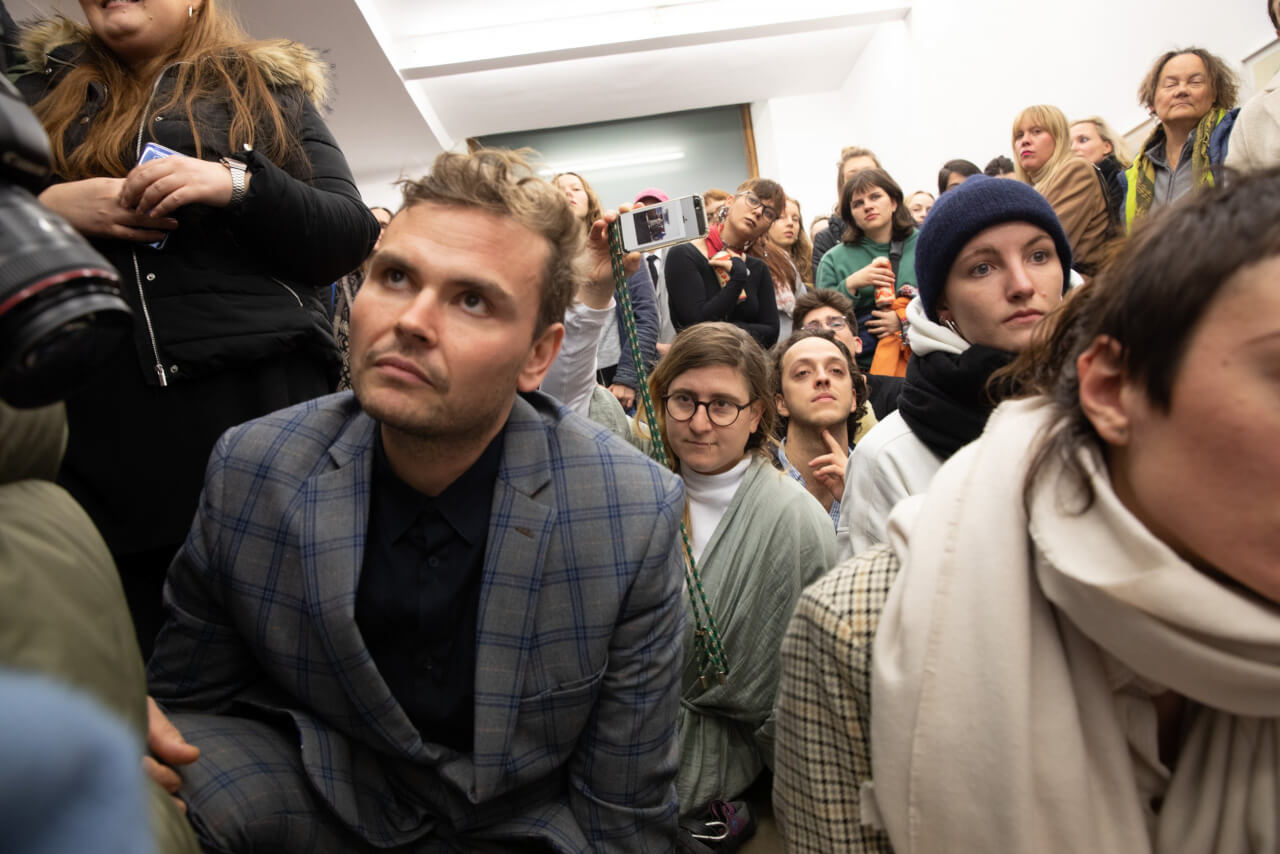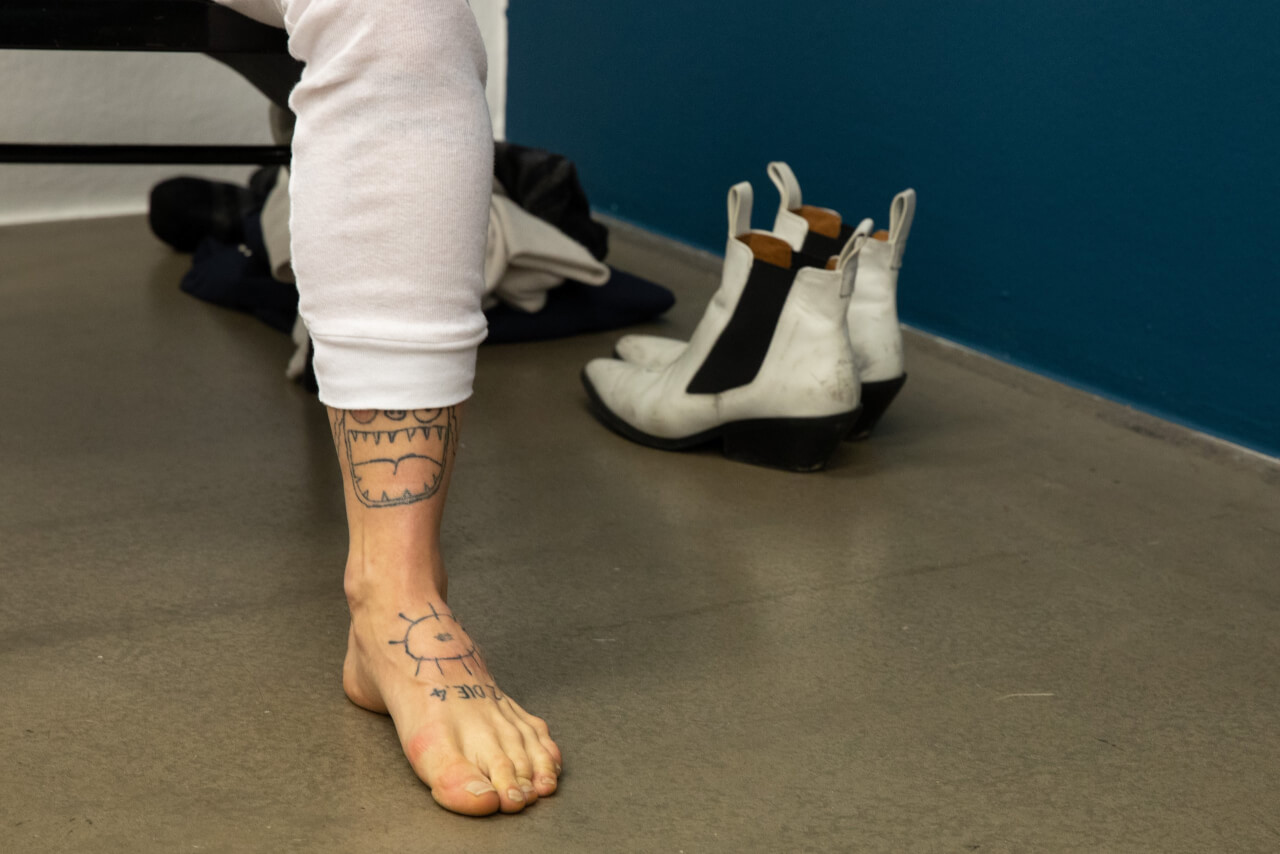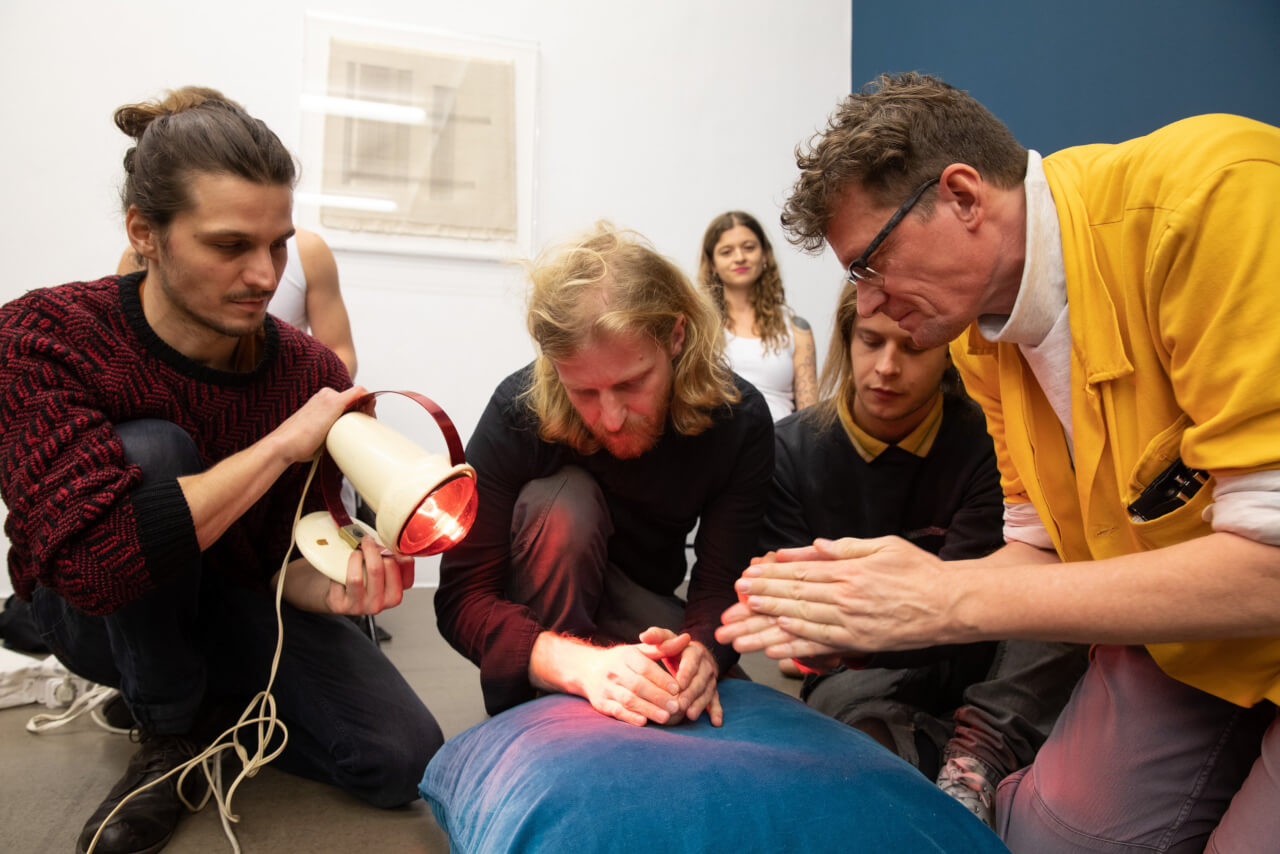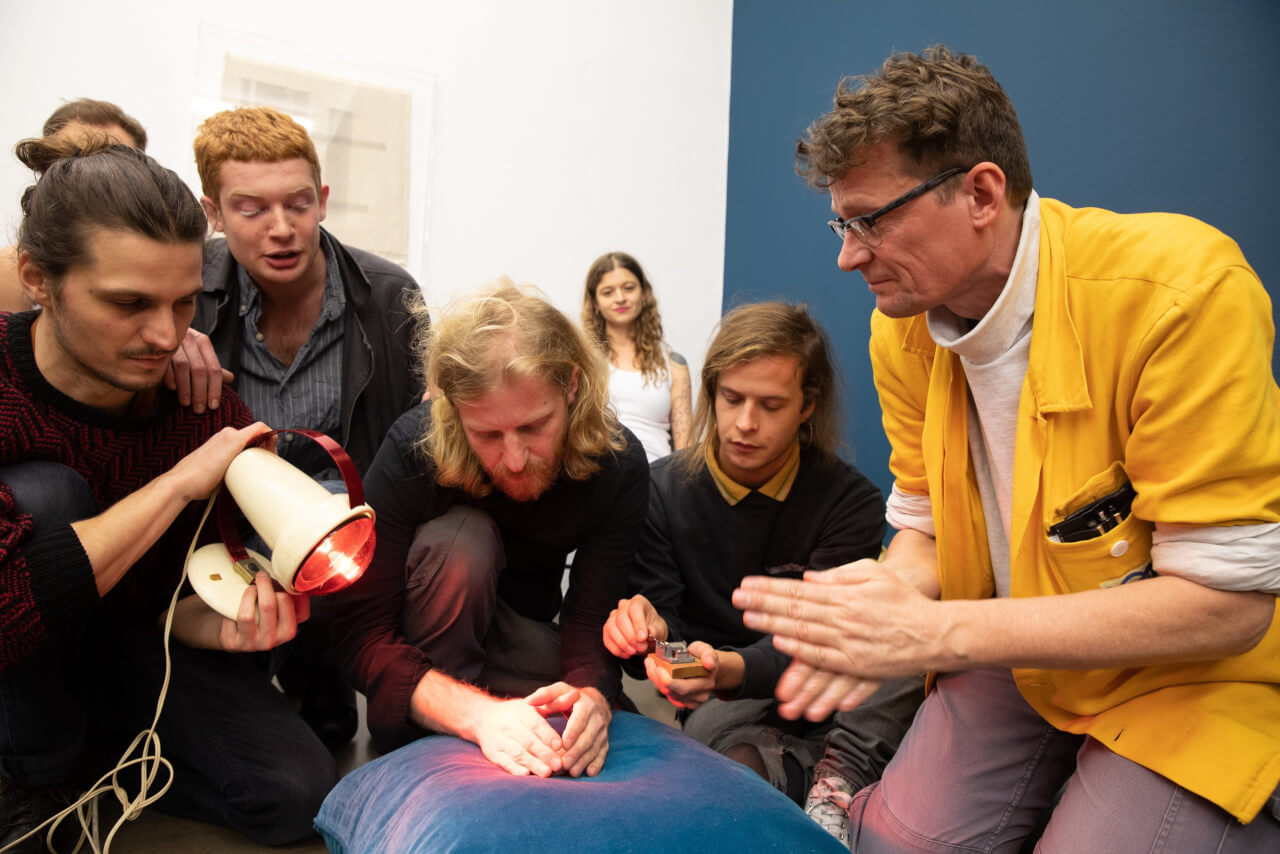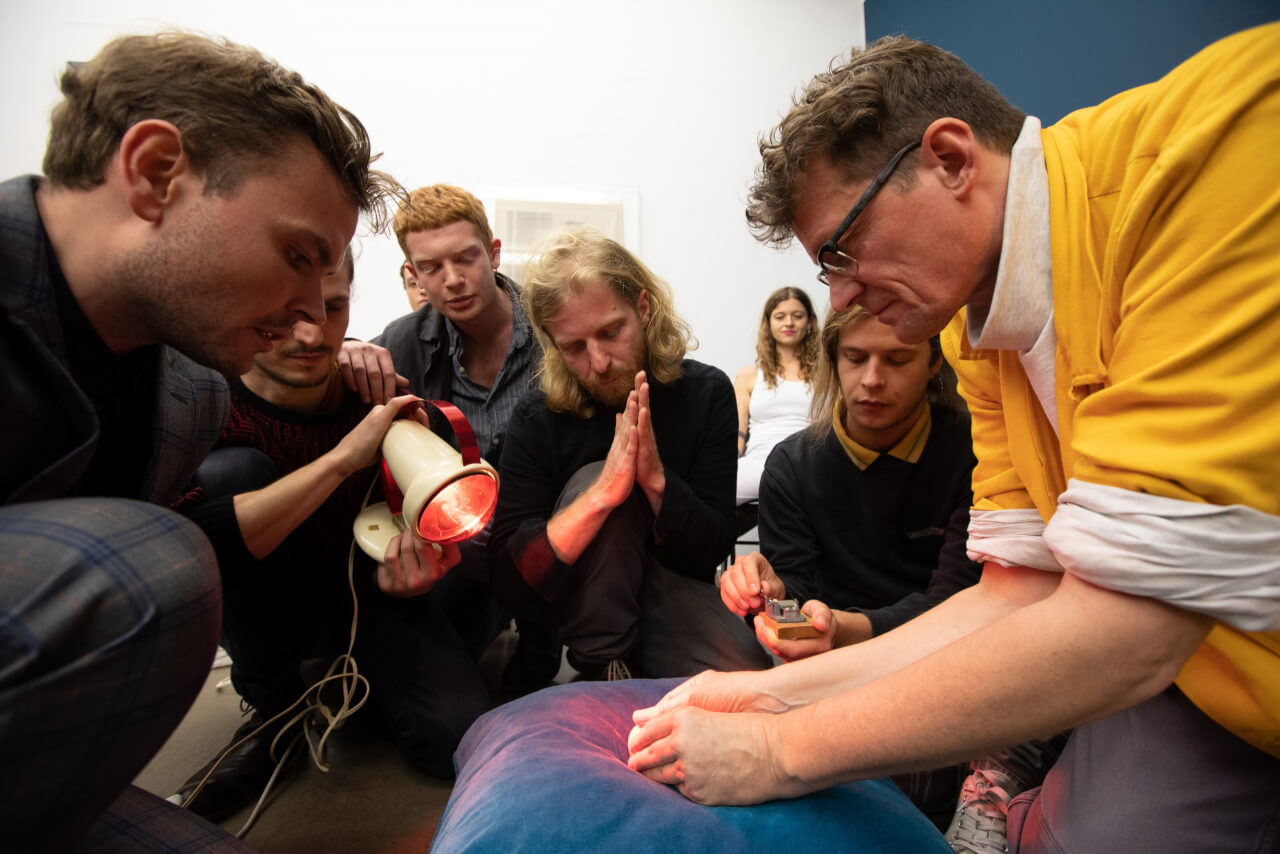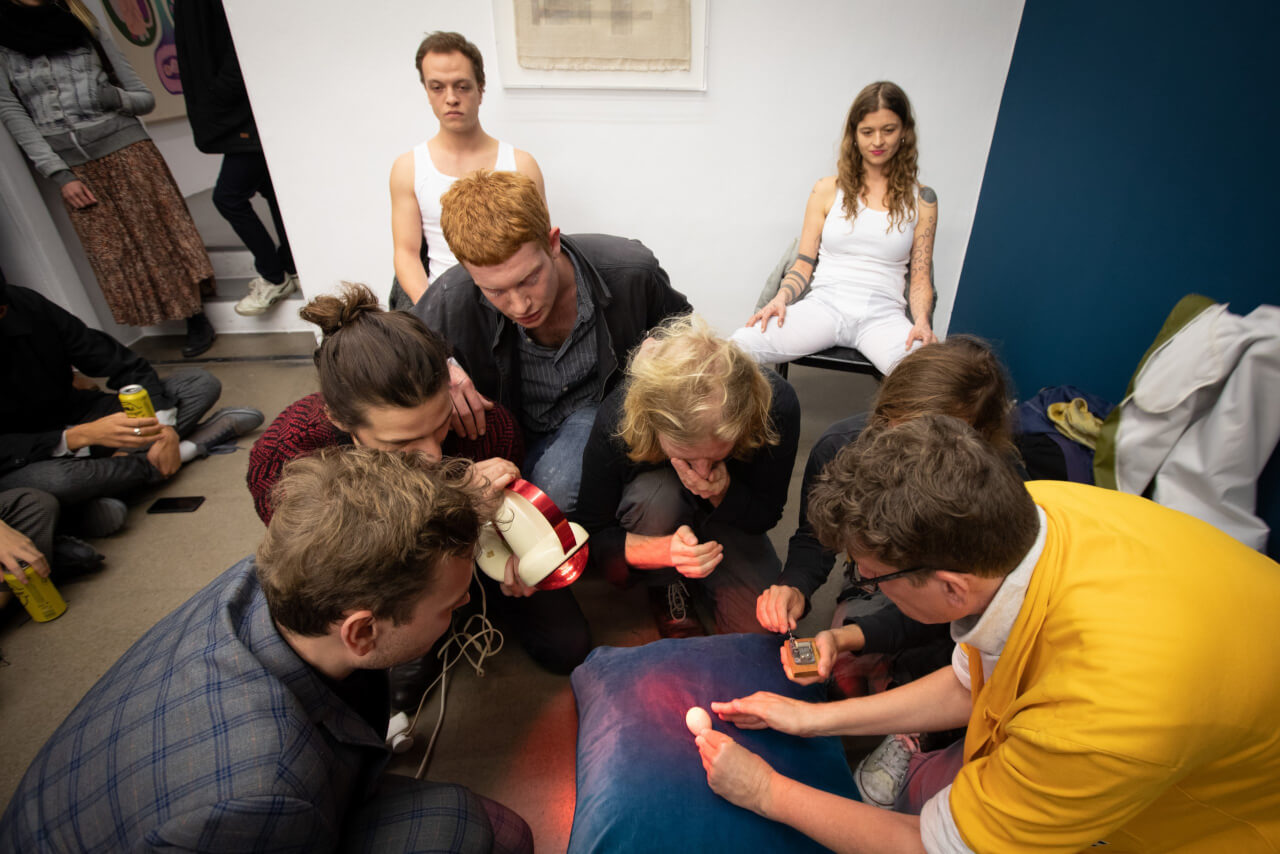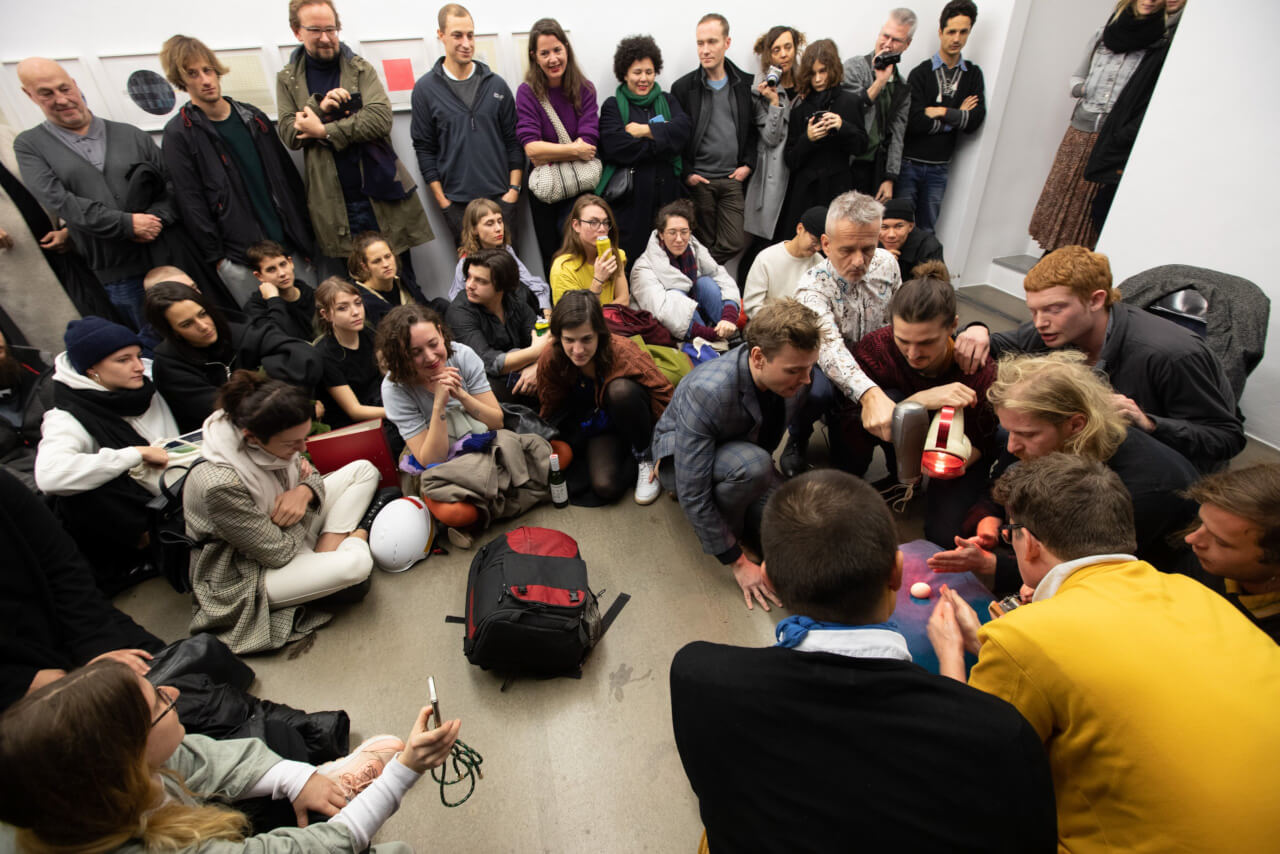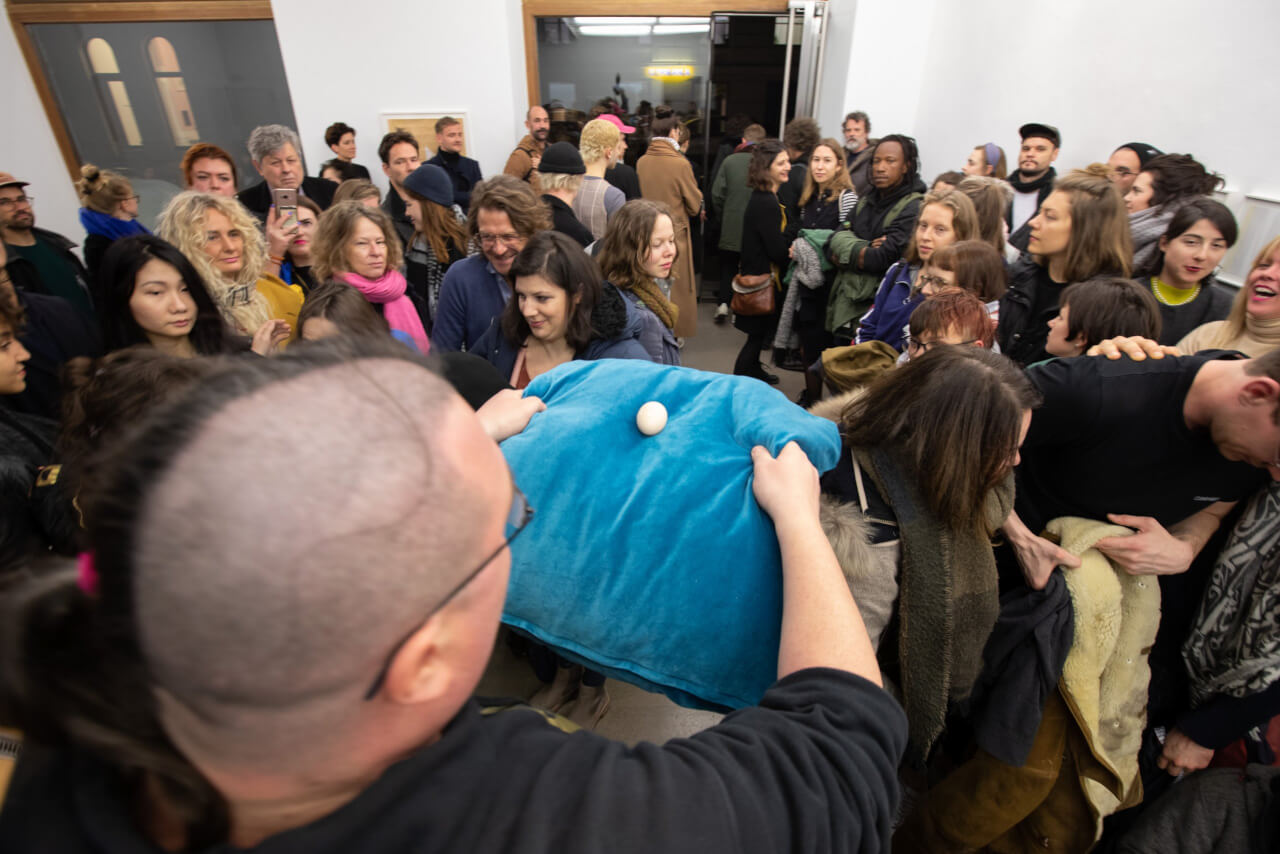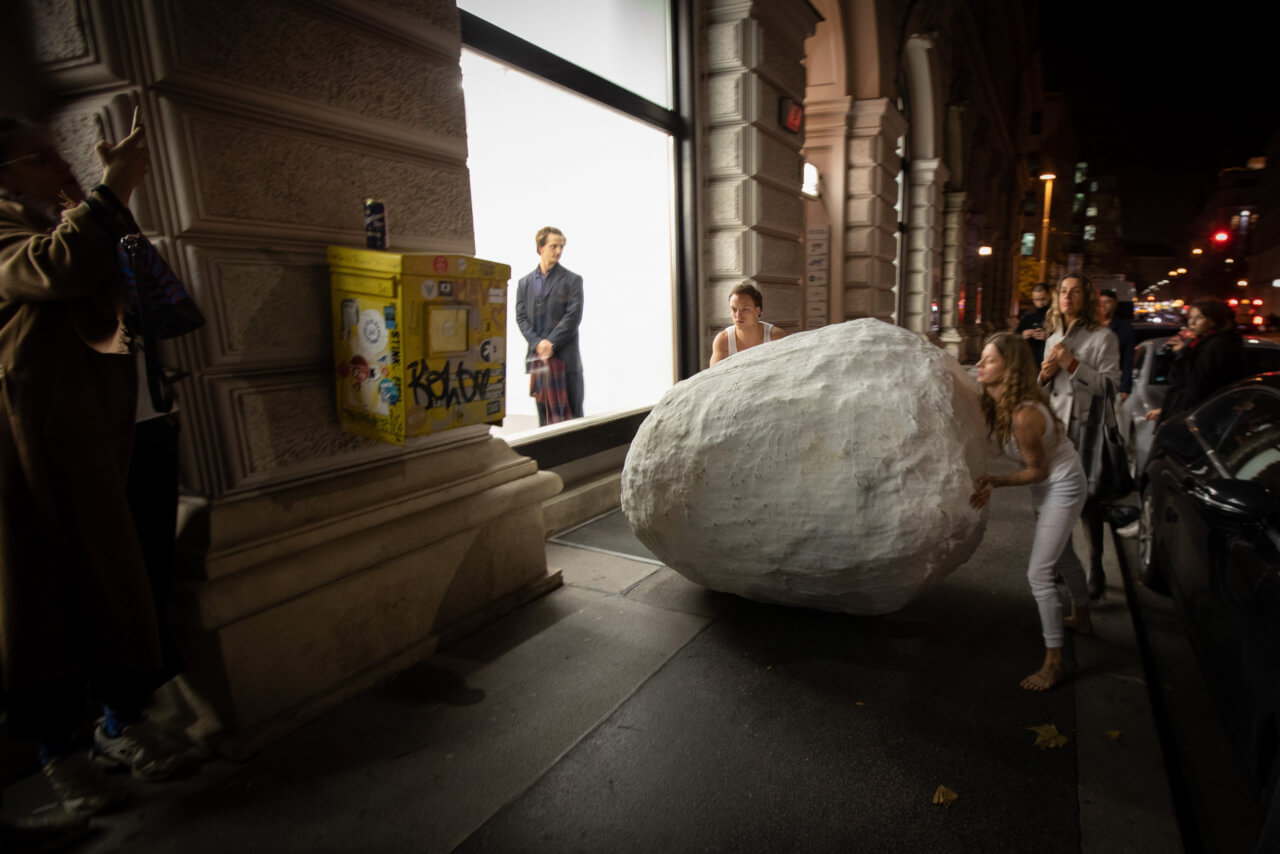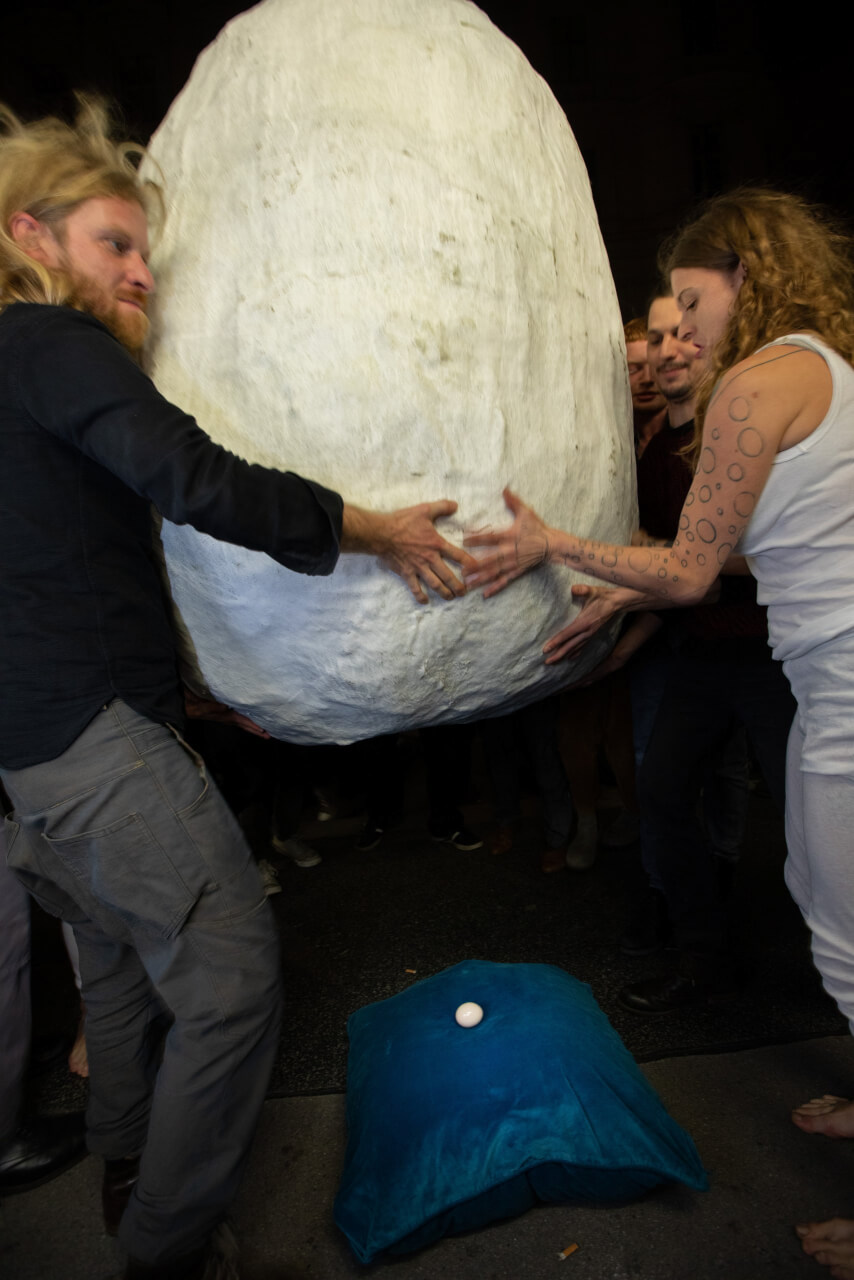 What if you think you are a performance artist, but you're really just a meme? Sophia Süßmilch and crew show you in nince enlightening scenes.

With Jopa Jotakin Vito Baumüller Nadja Baschang Samuel Casata Jennifer Fasching Michaela Runge Valentin Wagner

pictures: Apollonia T. Bitzan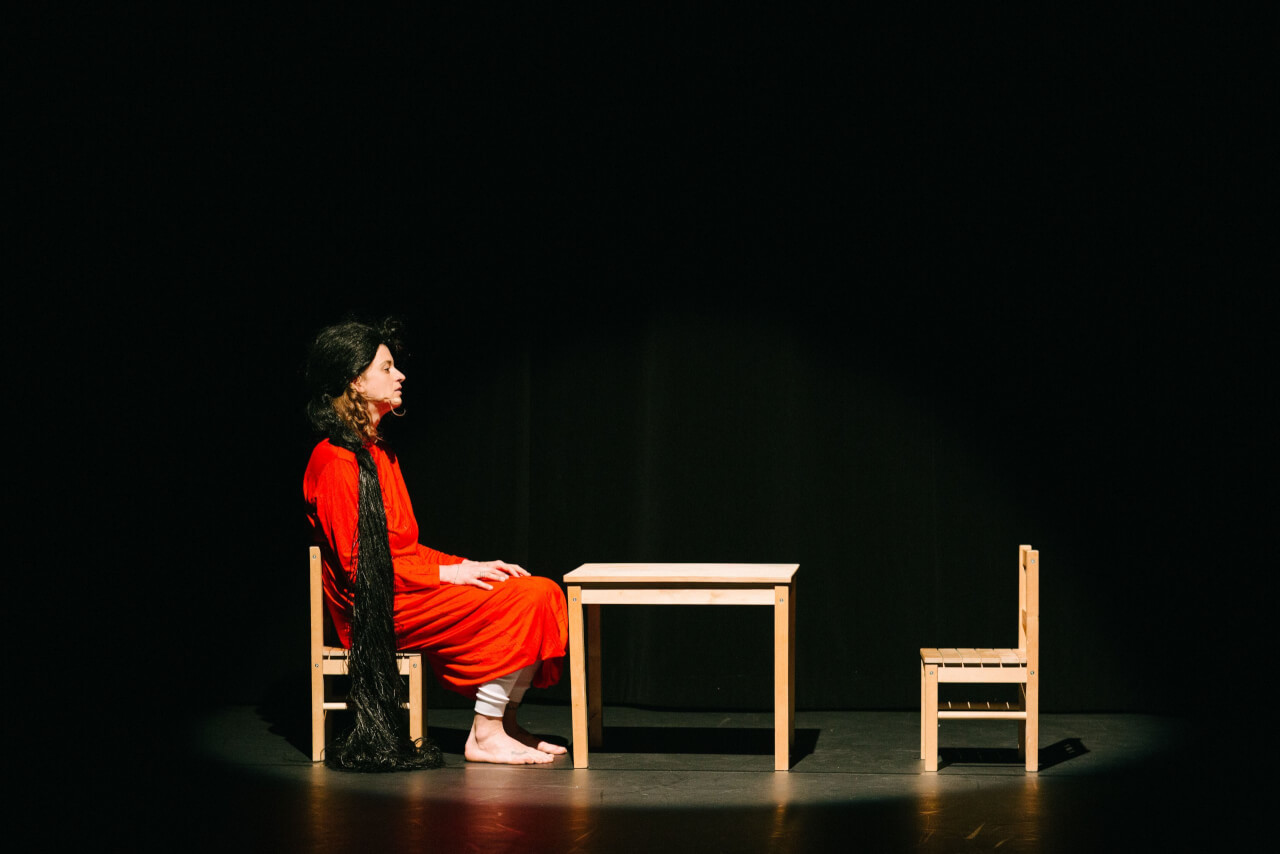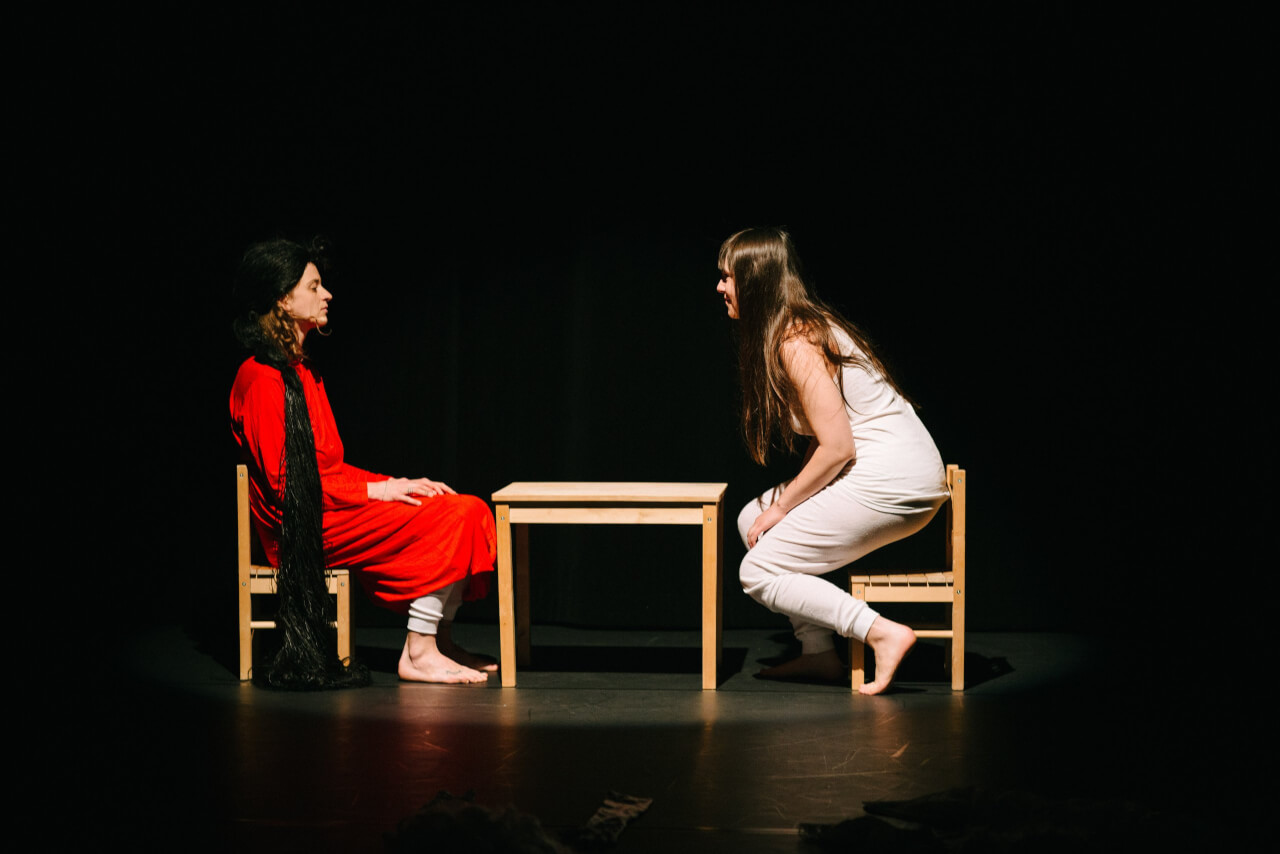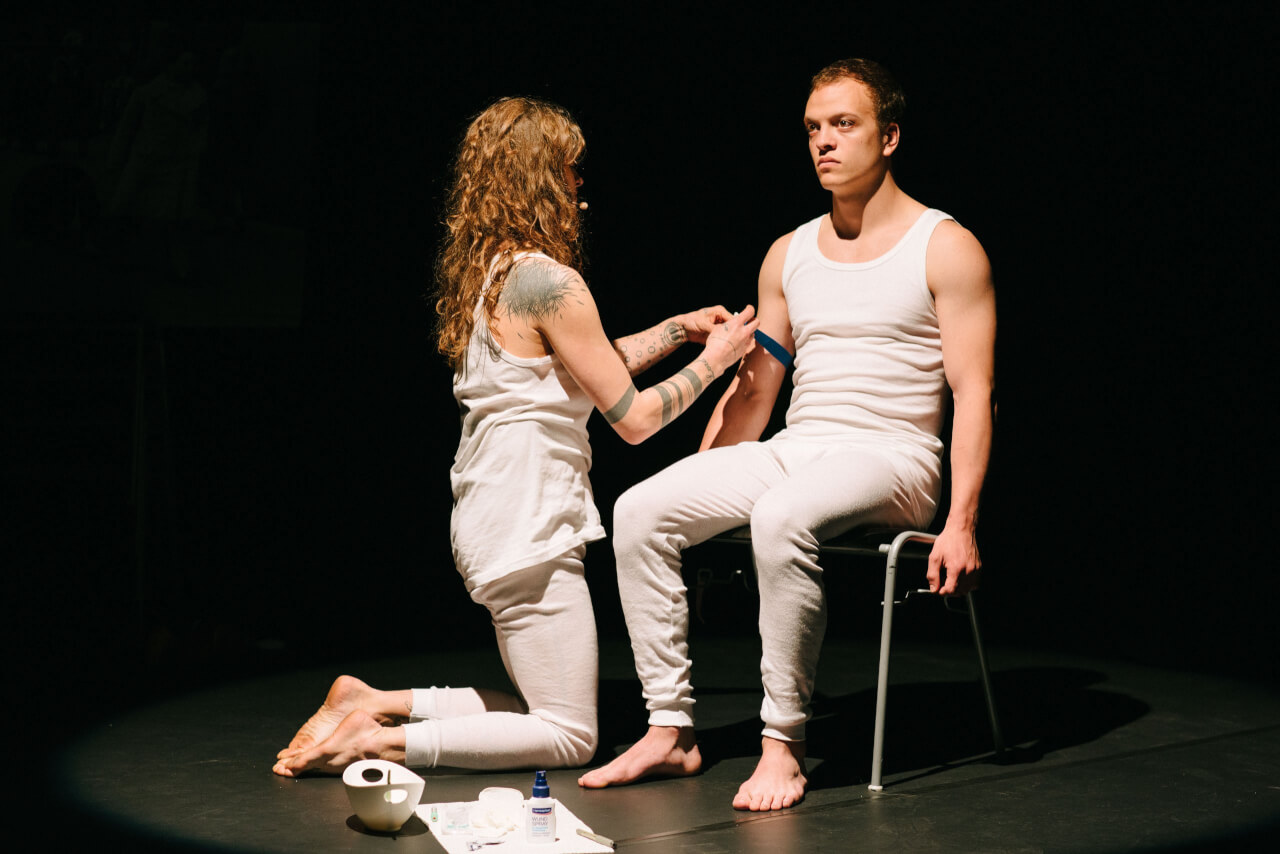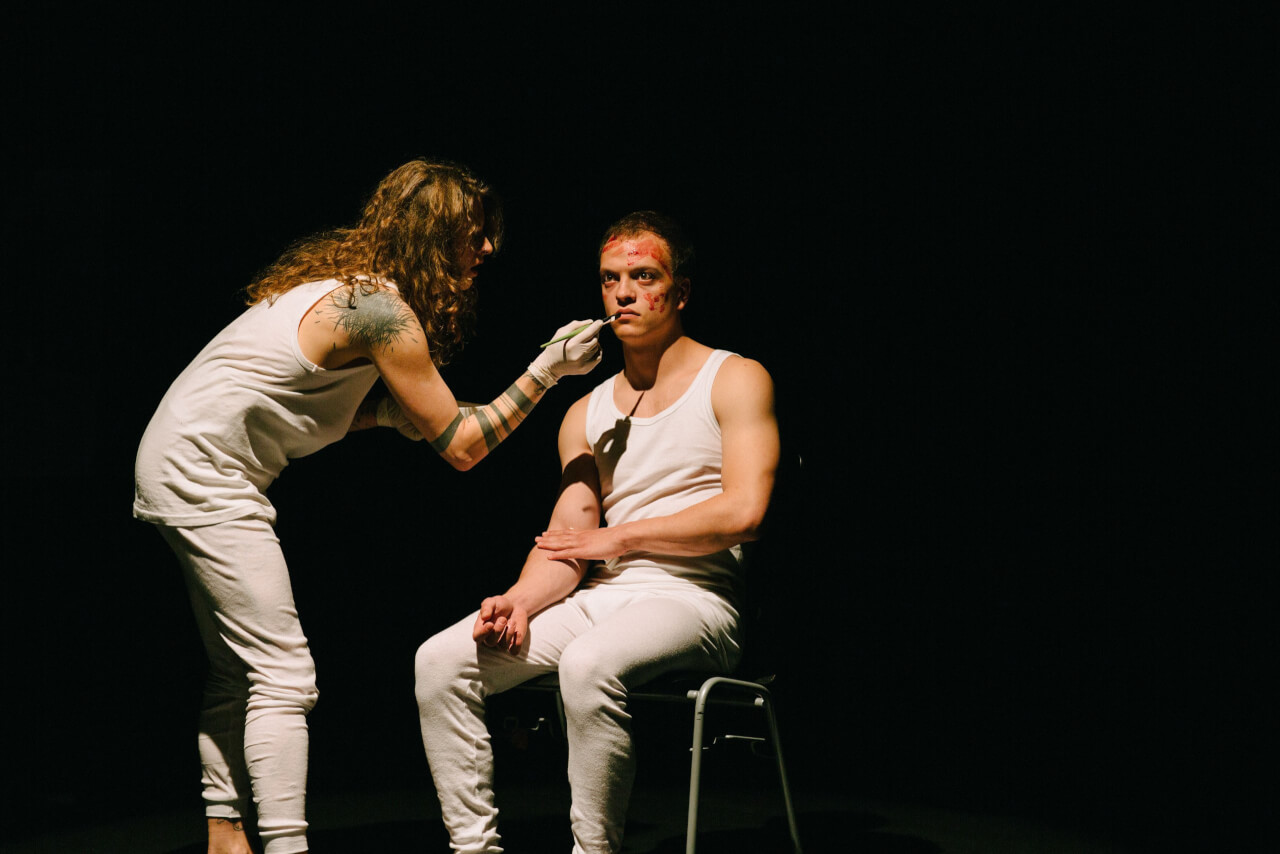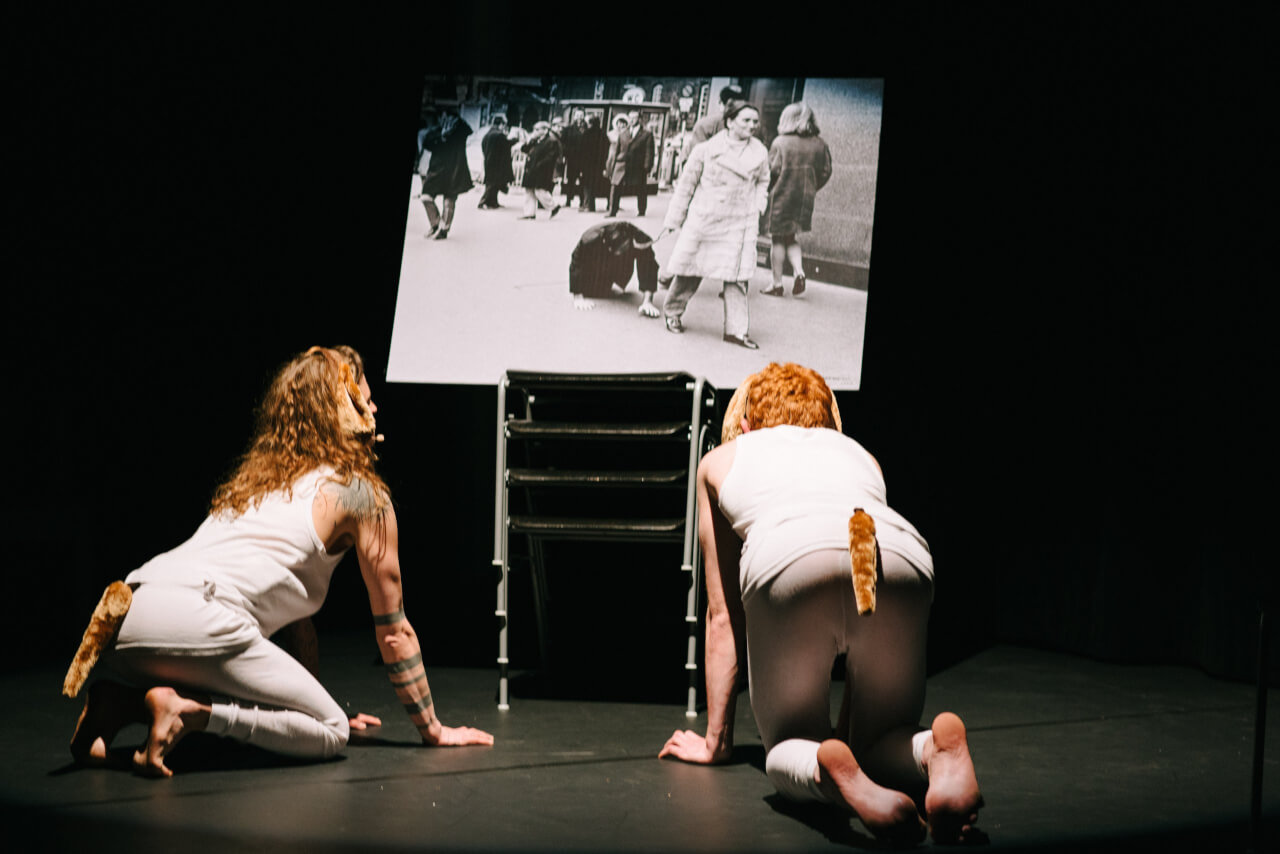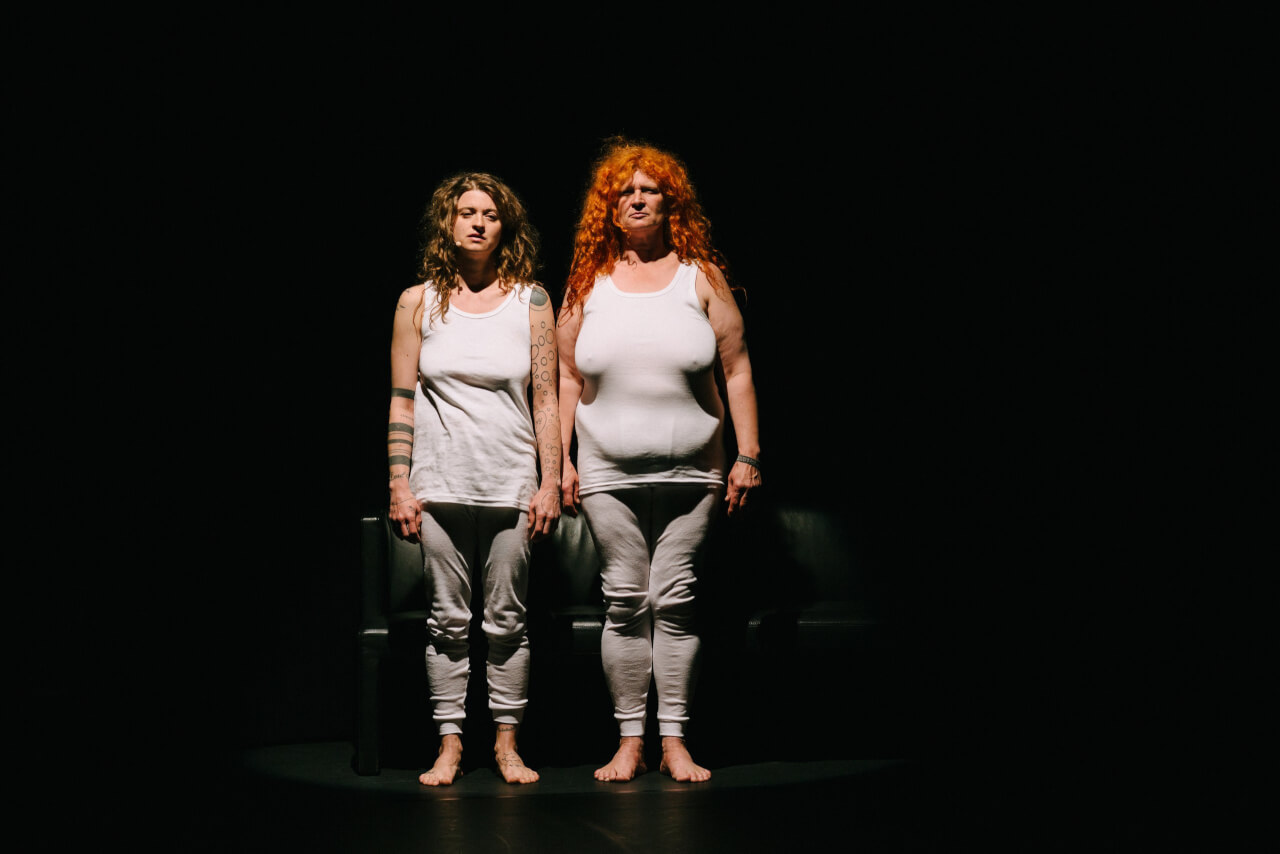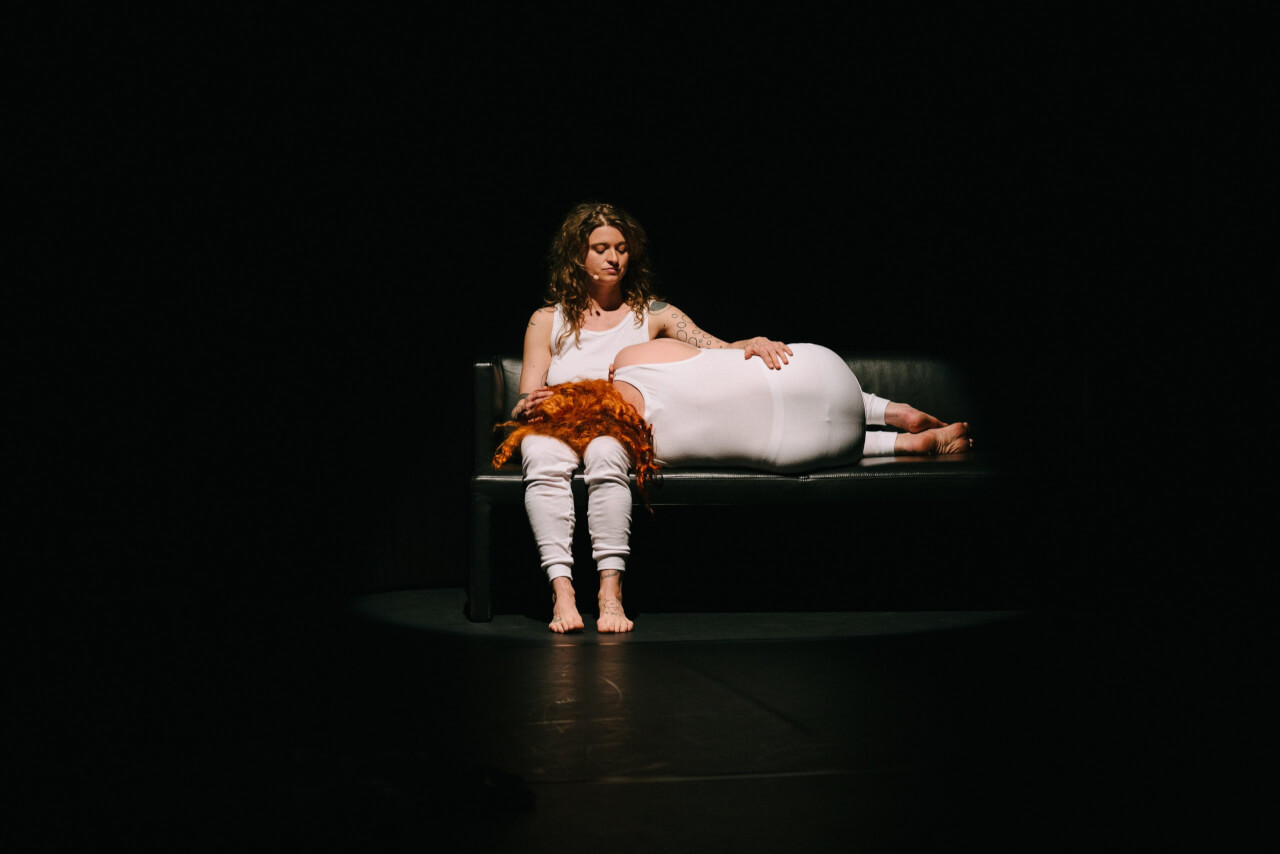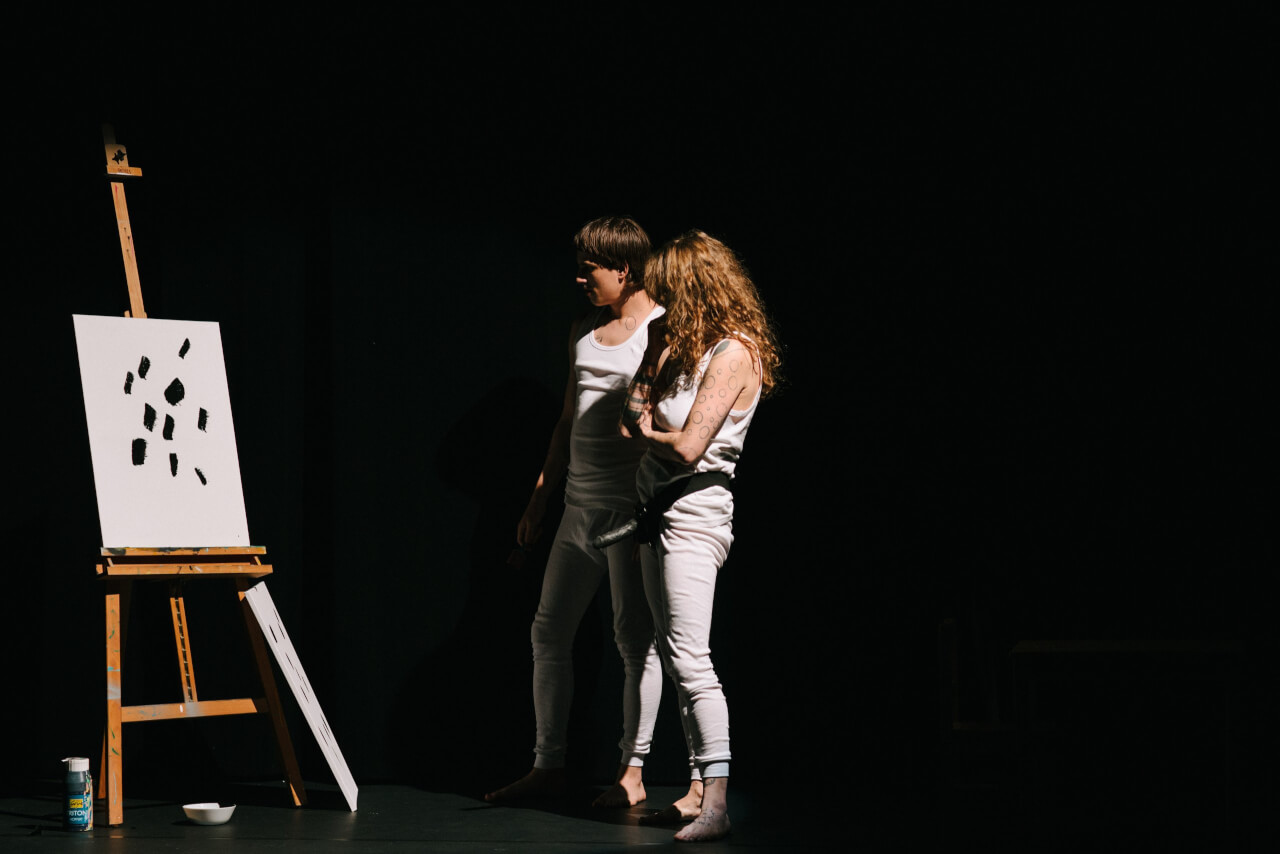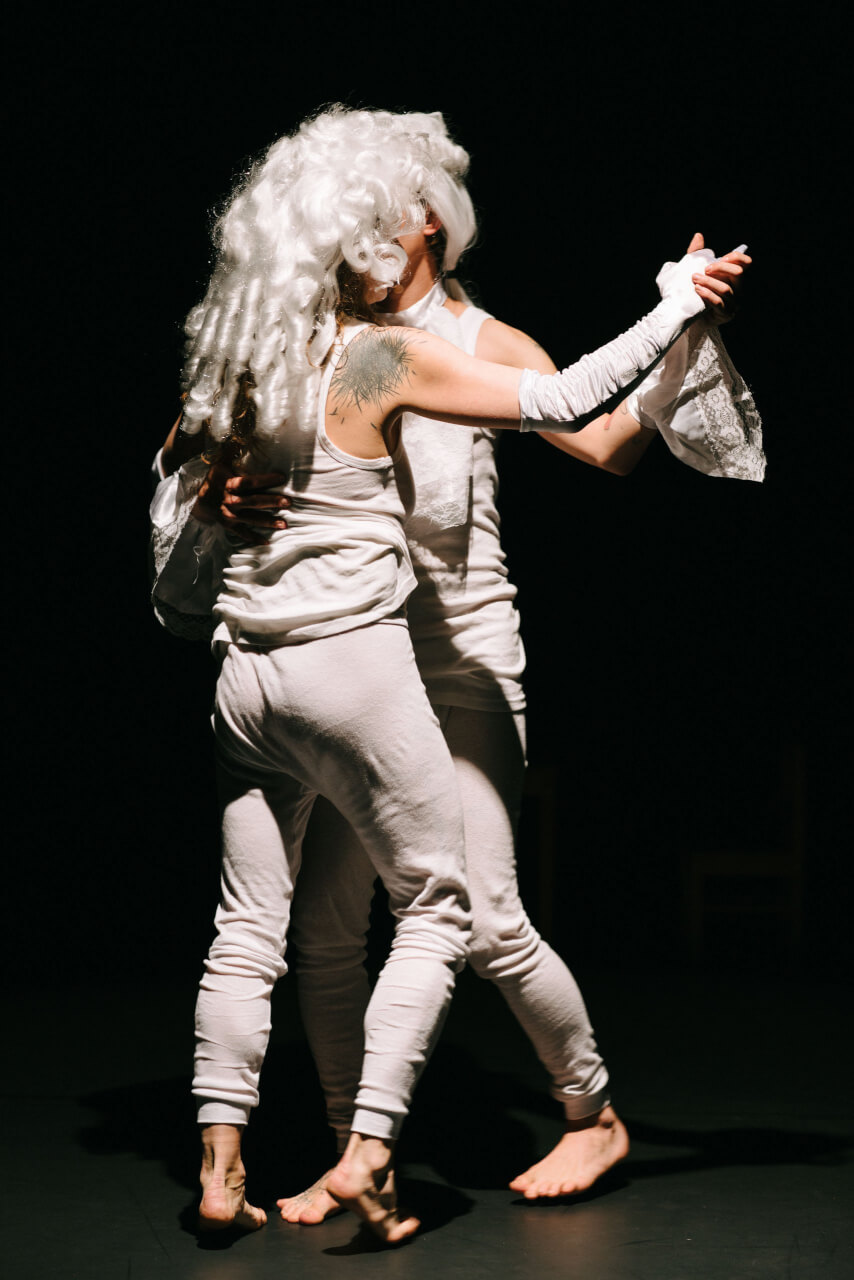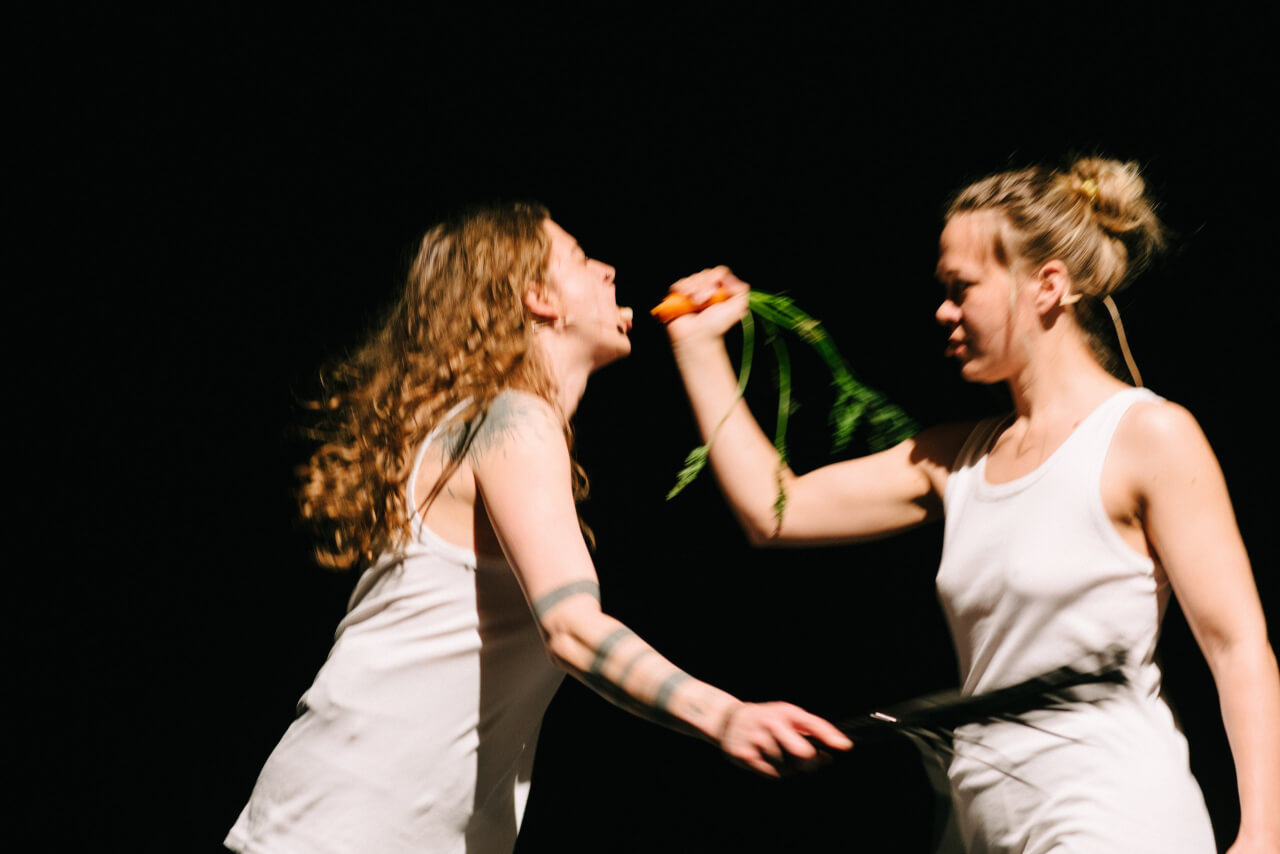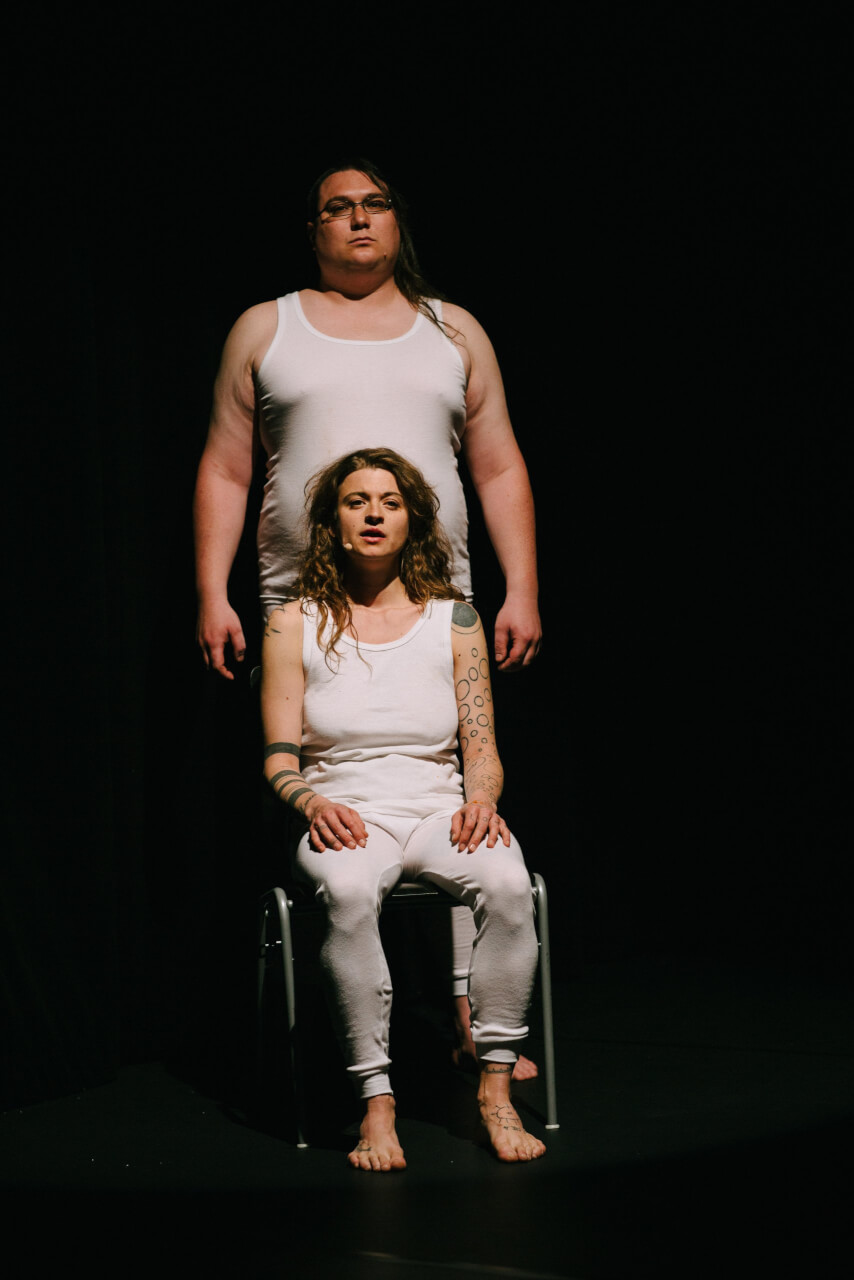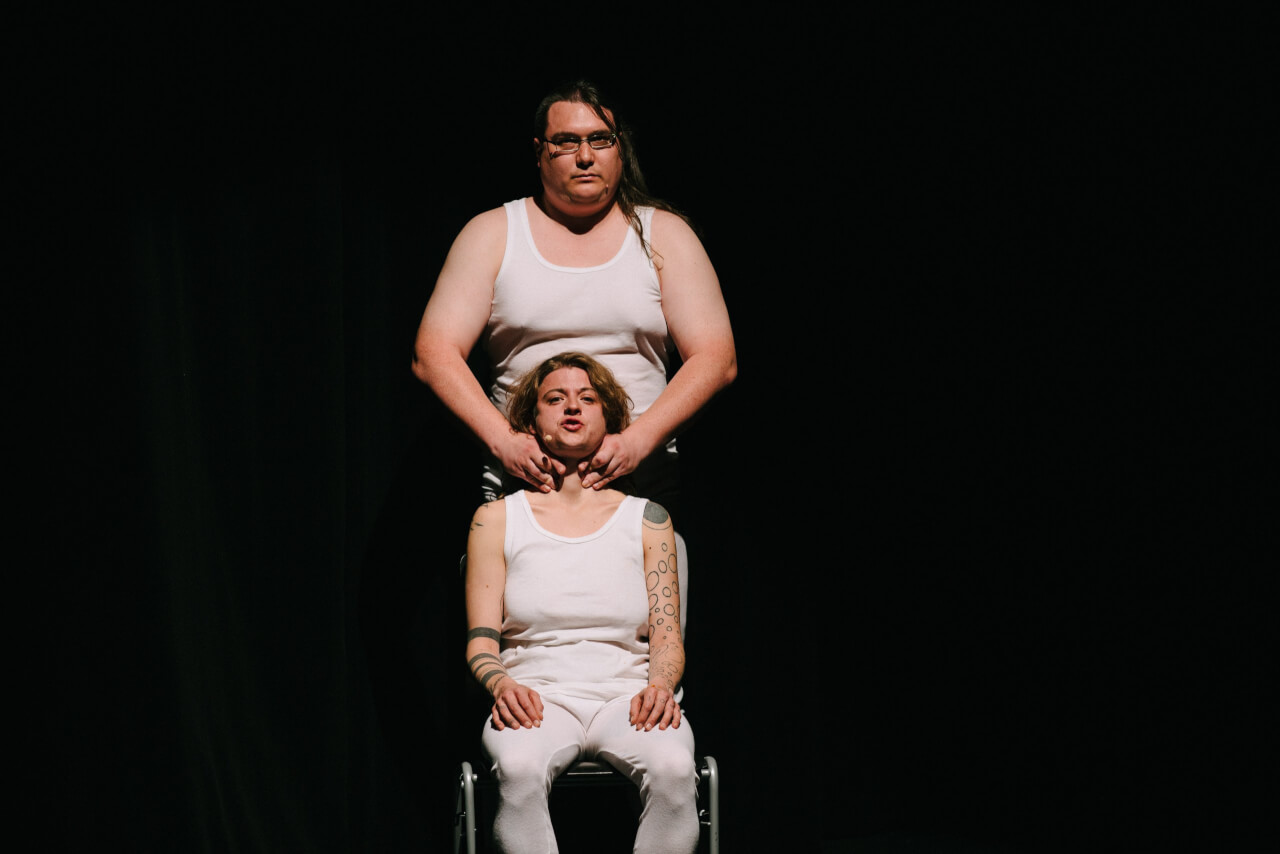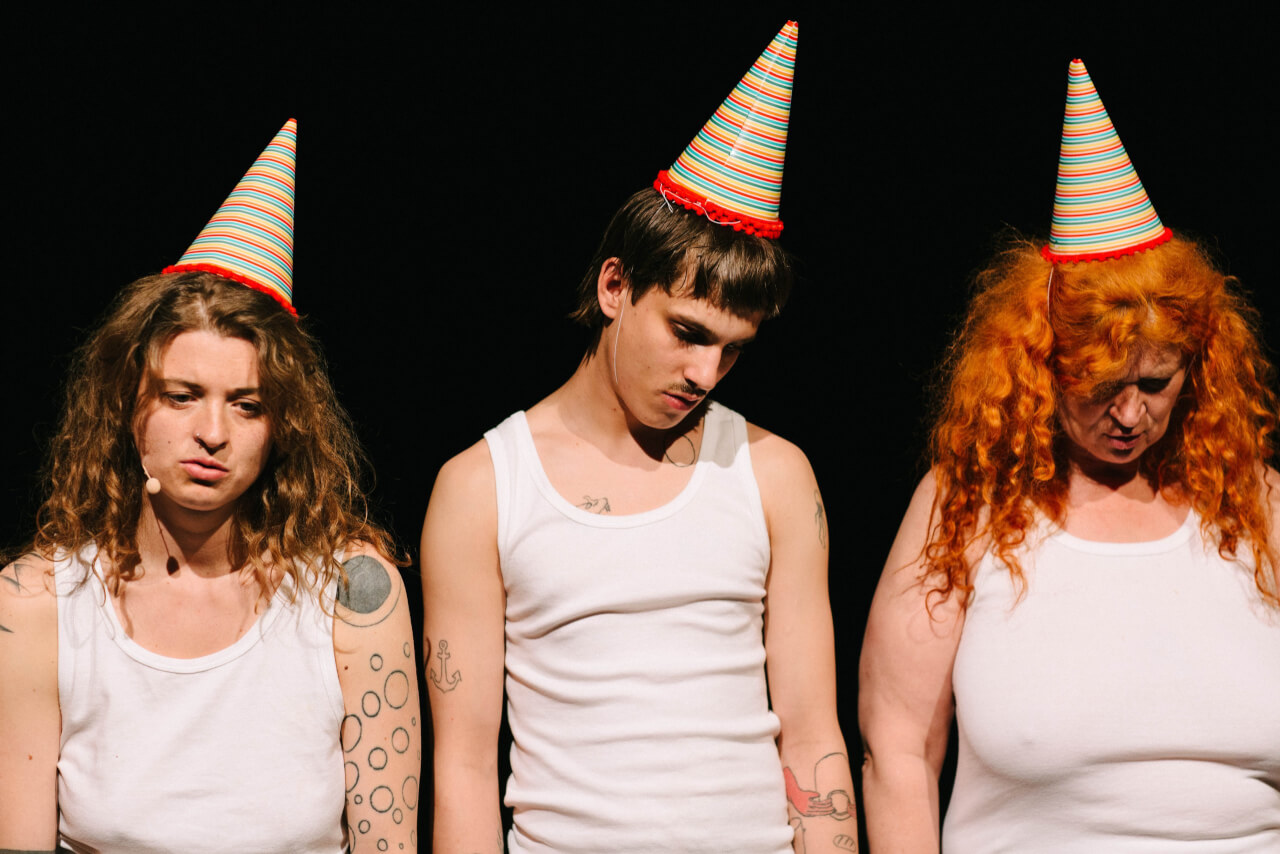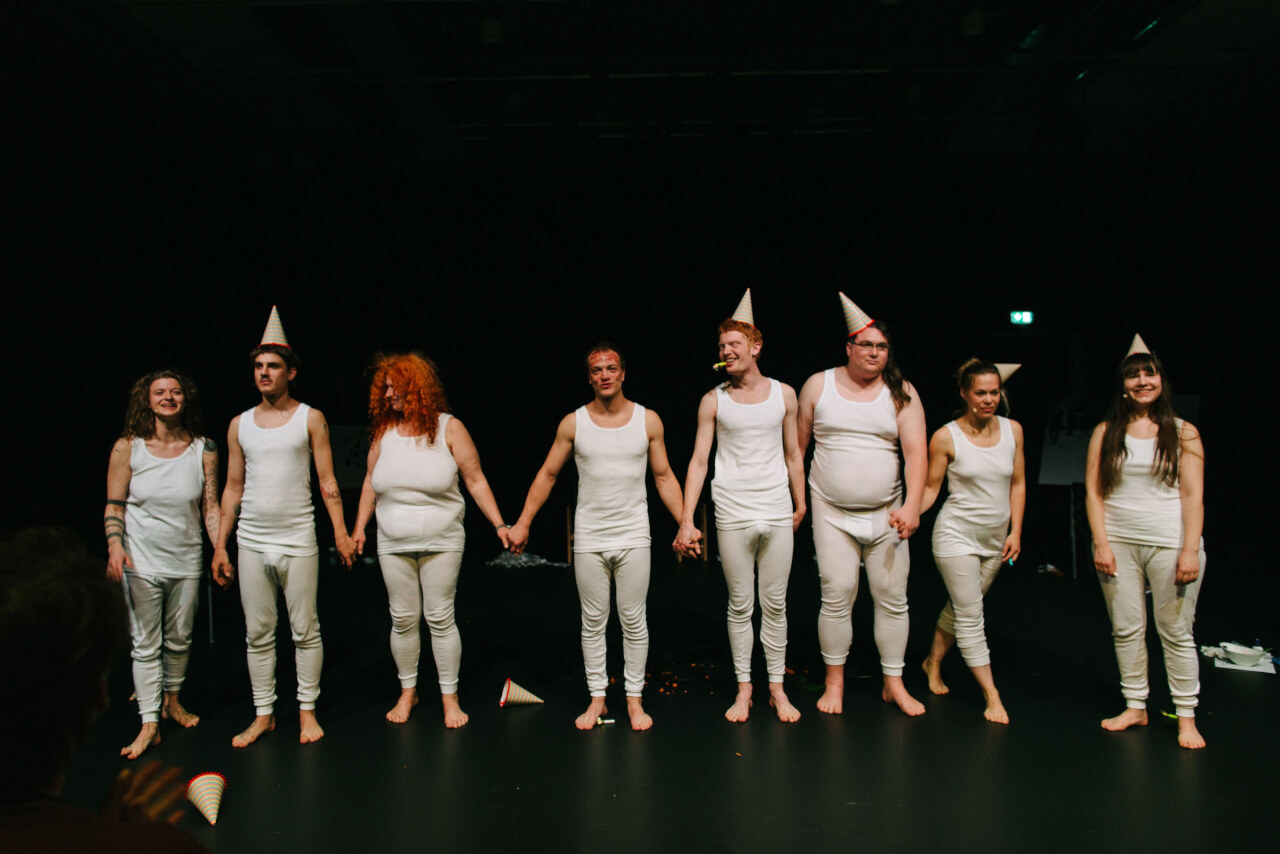 Dog show with Sophia Süßmilch as a third dog, because she likes Munich and Munich likes her, Beuys will be Beuys etc. pp.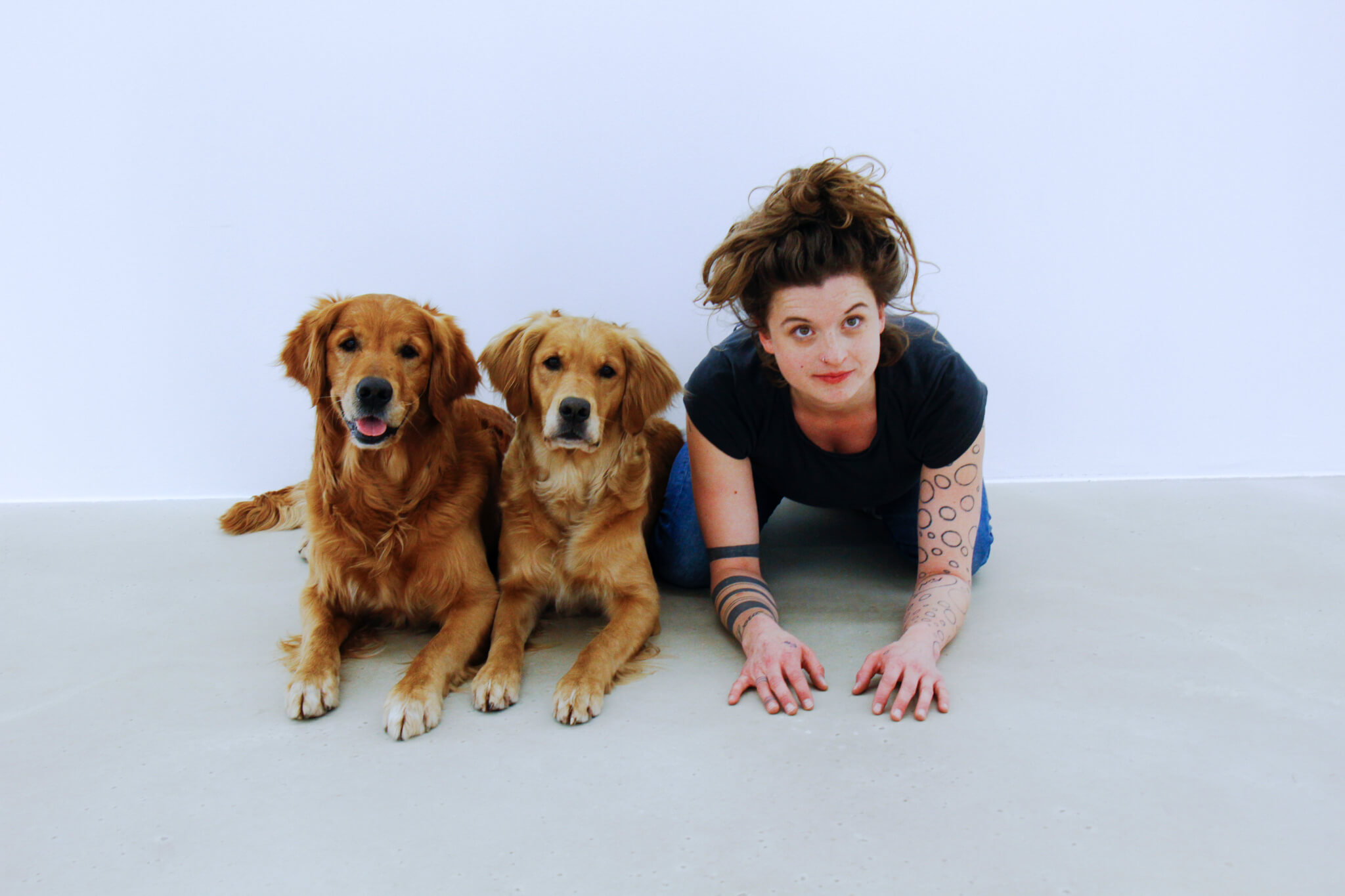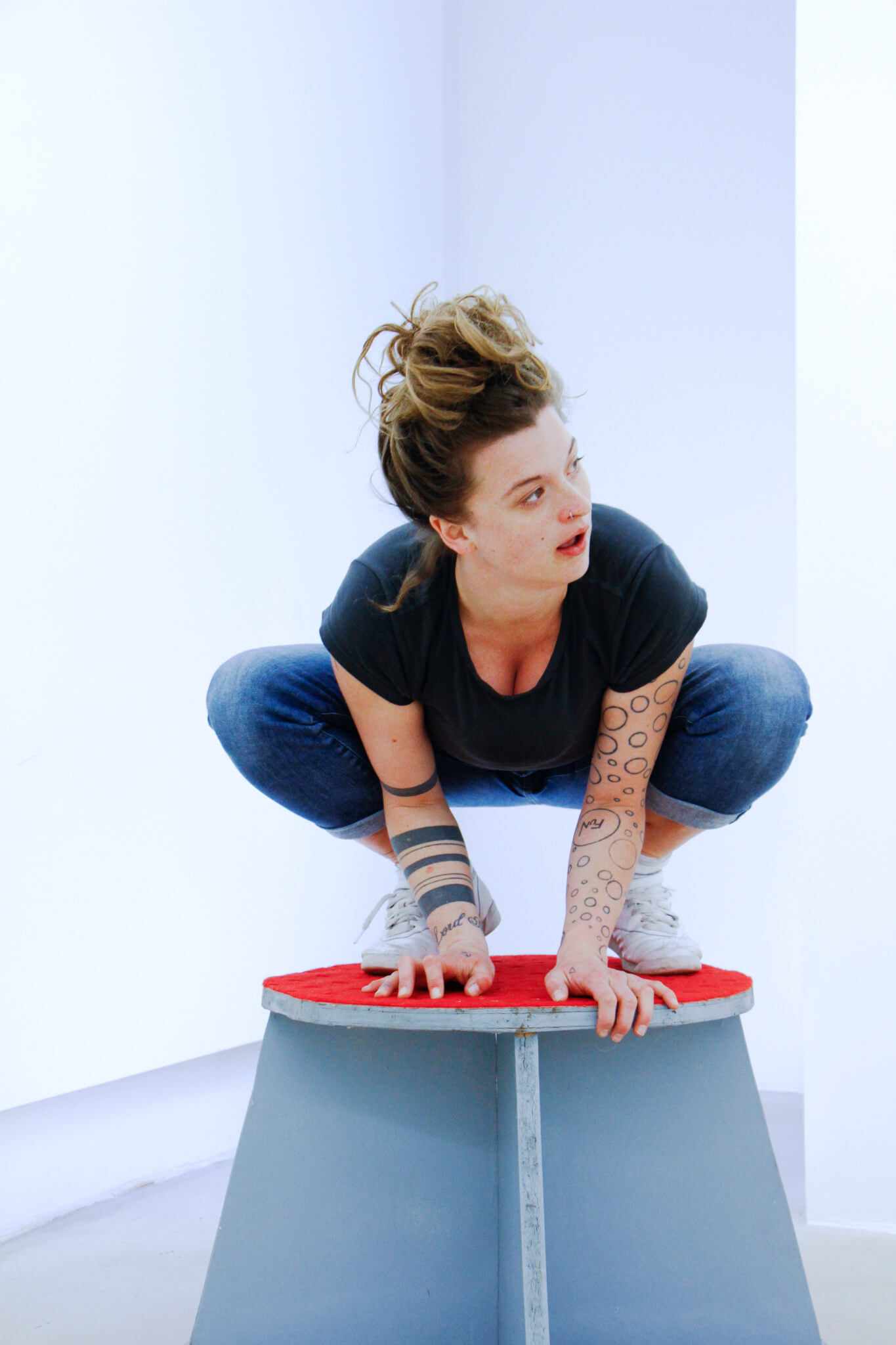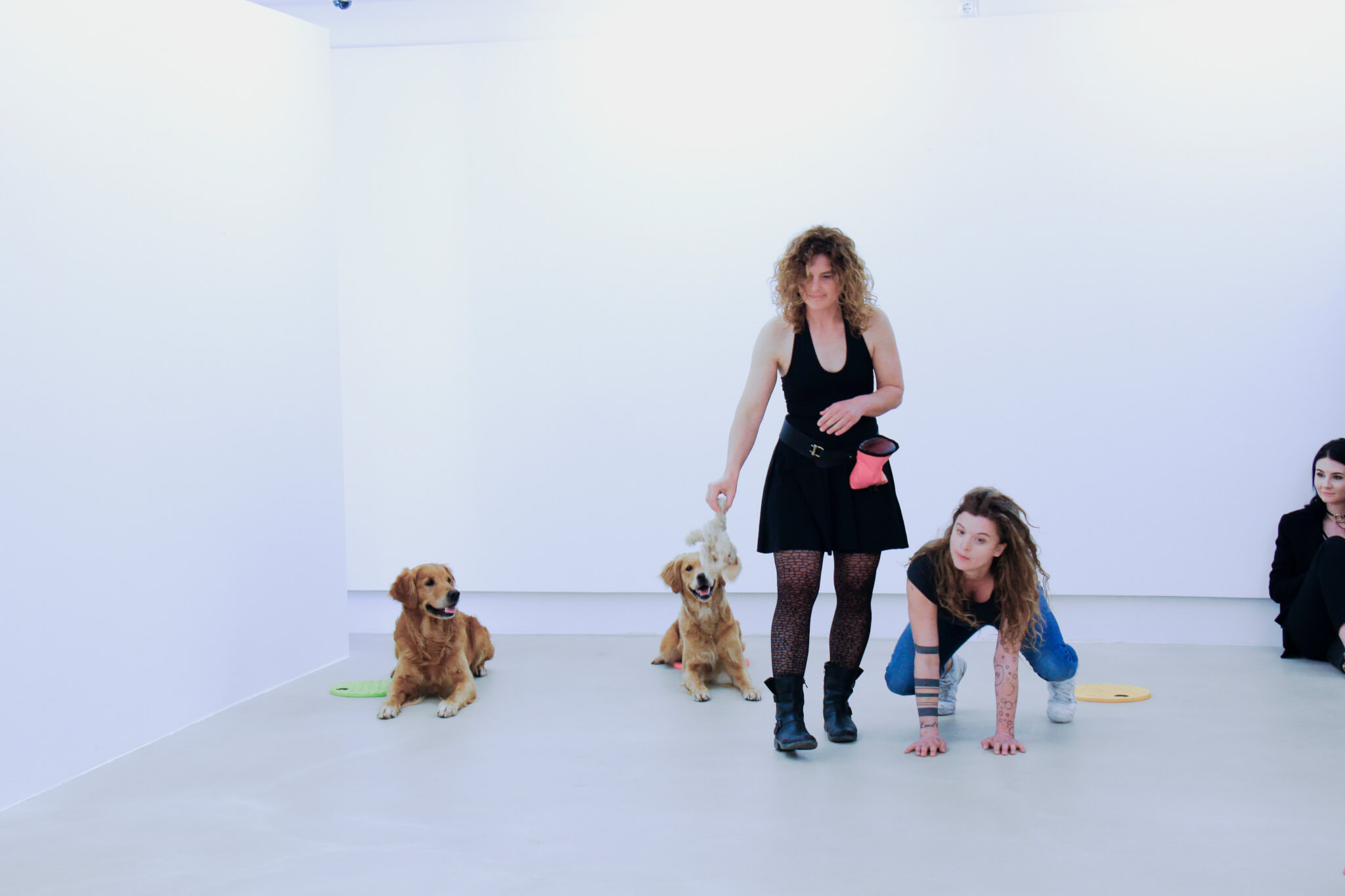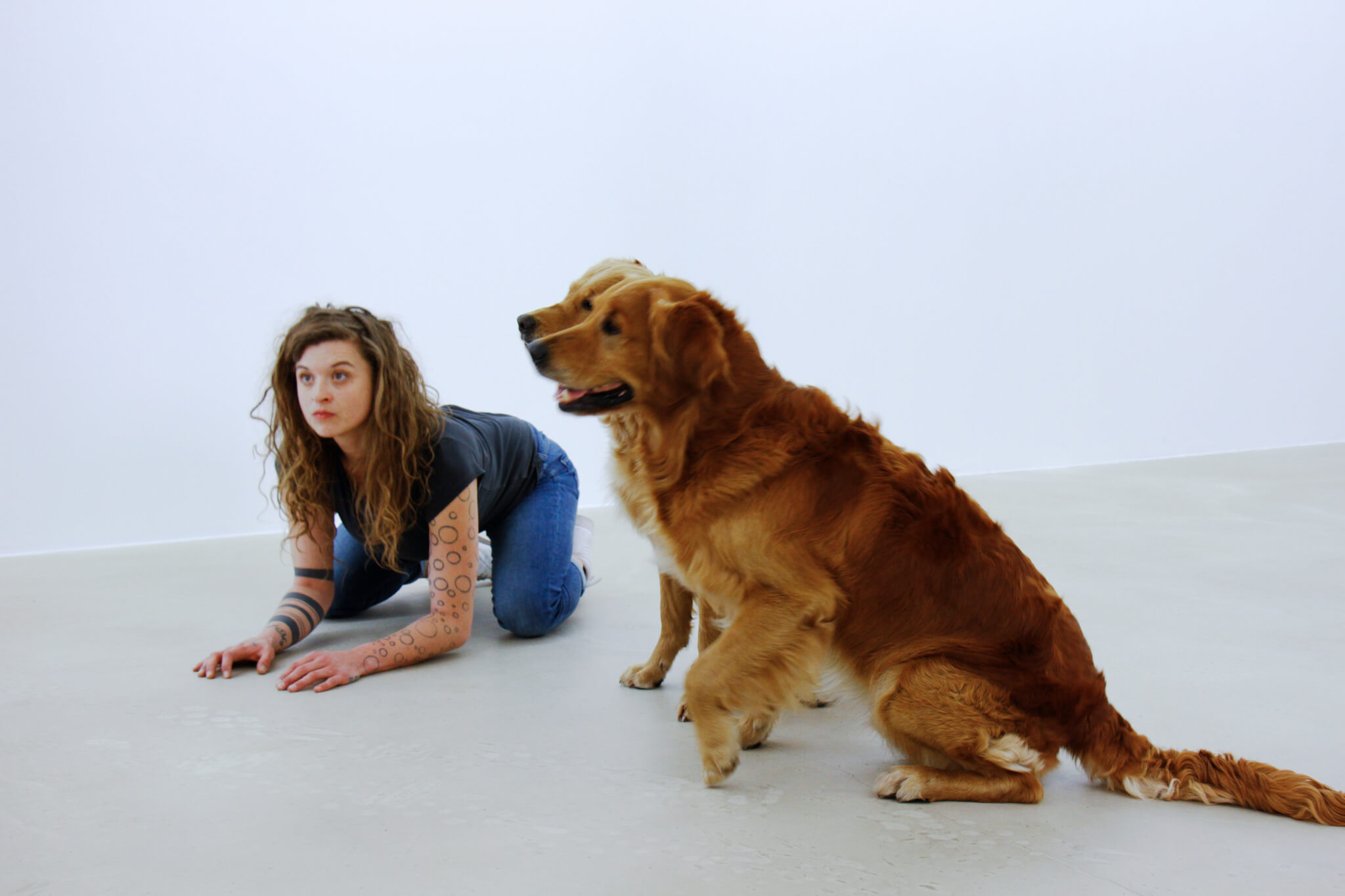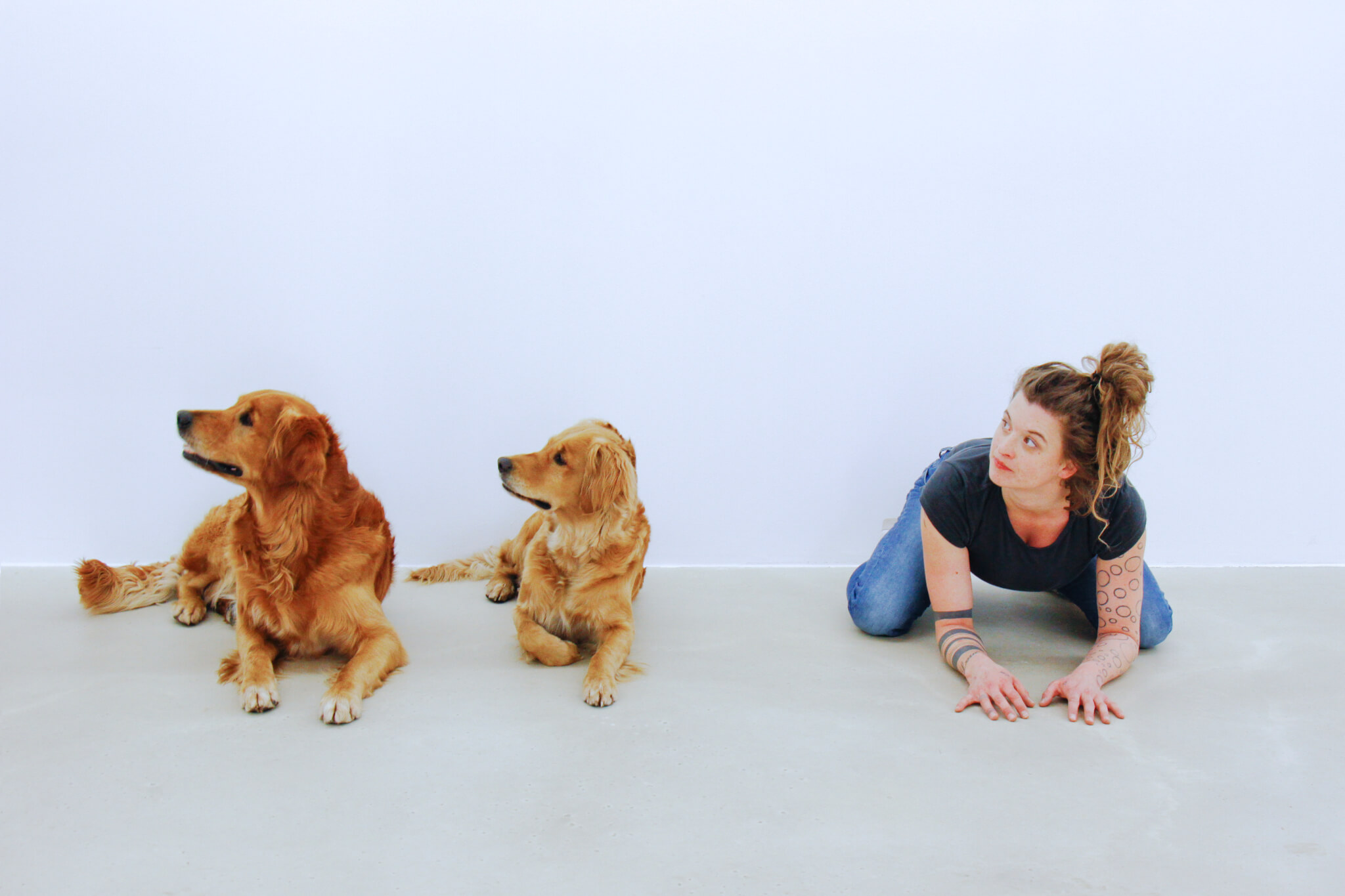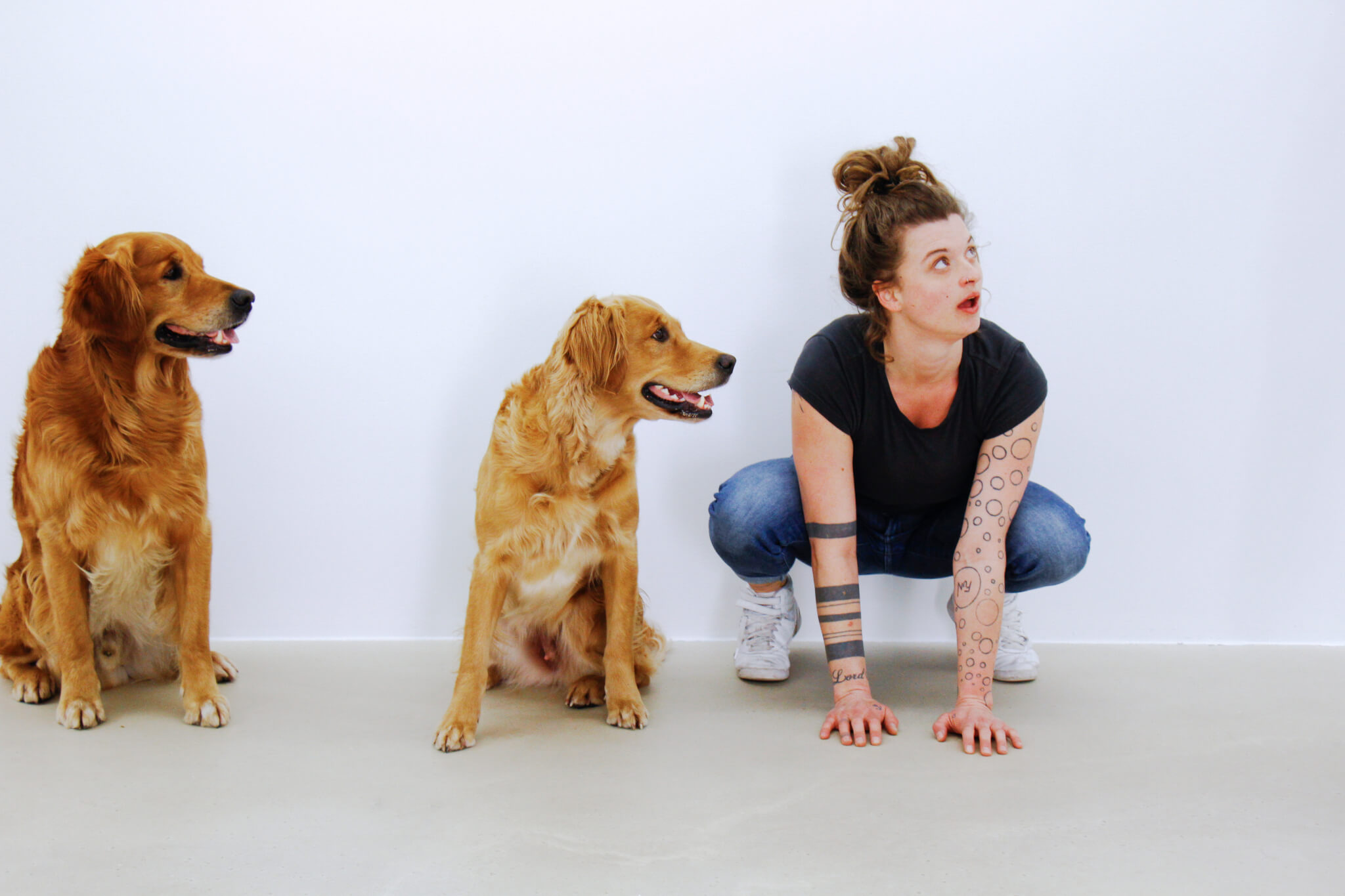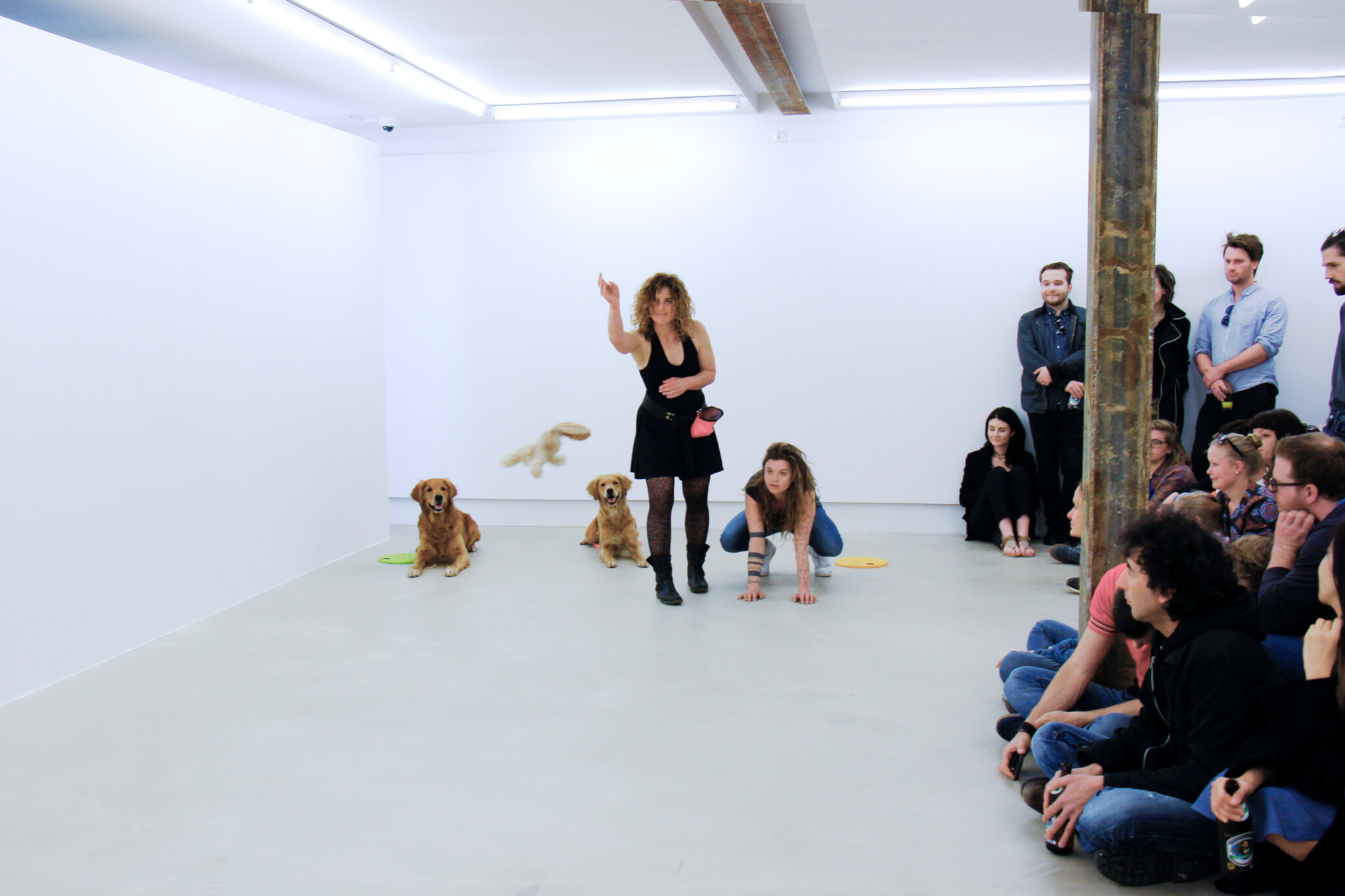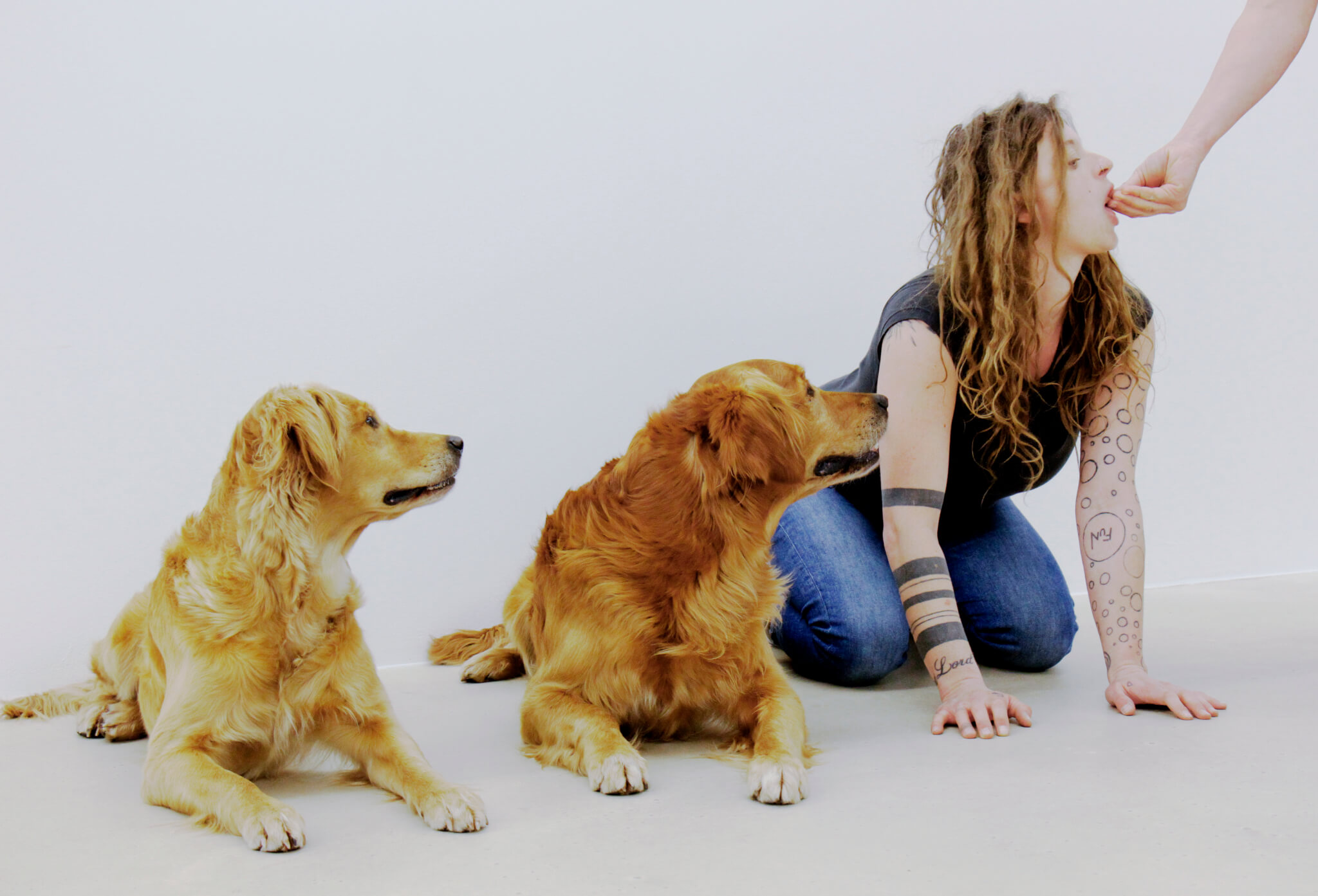 Sophia Süßmilch rolls down the steepest street in SFC as her alter ego The bee.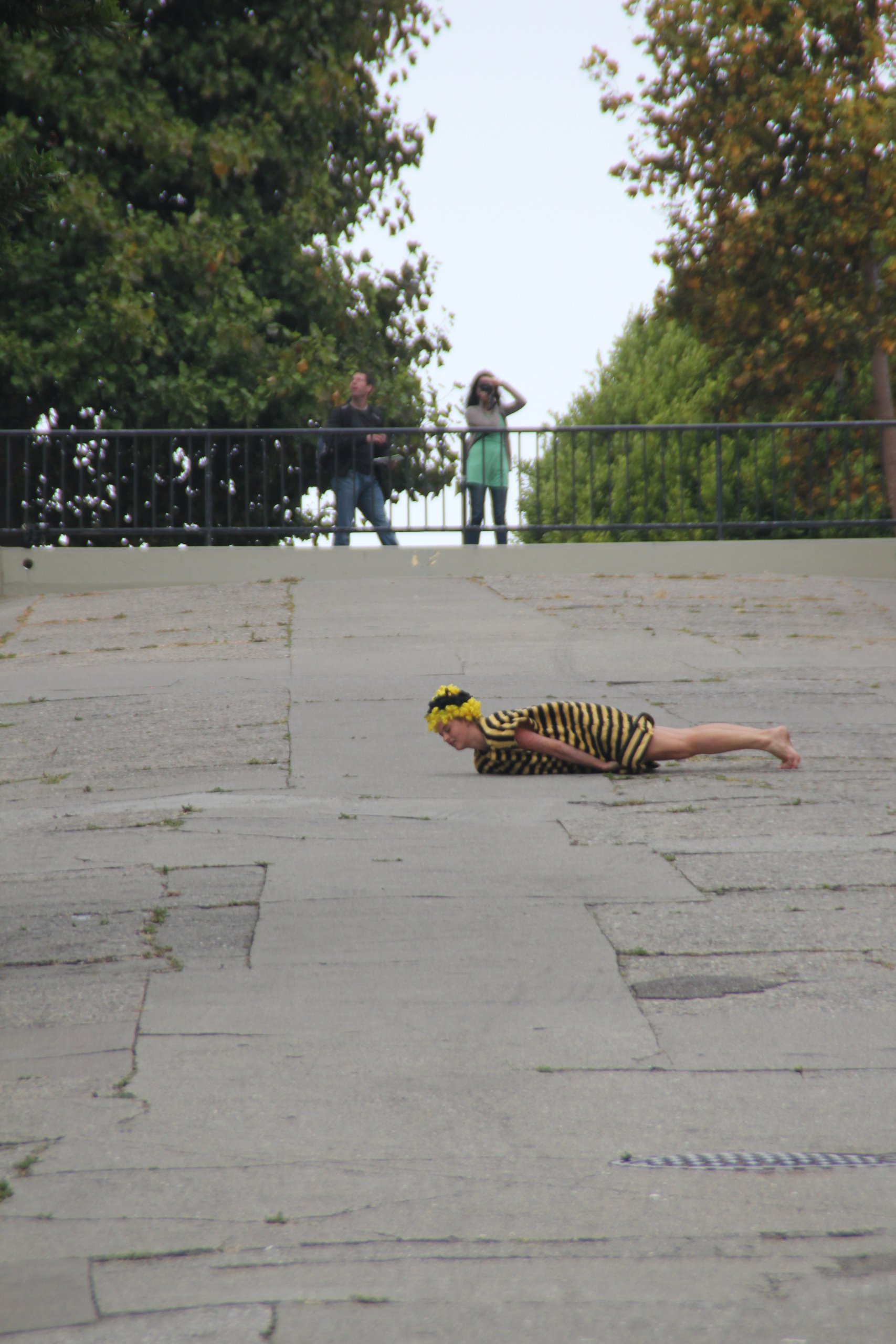 Sophia Süßmilchs transfers birthmarks from one Isabell to the other. Murat is playing the piano.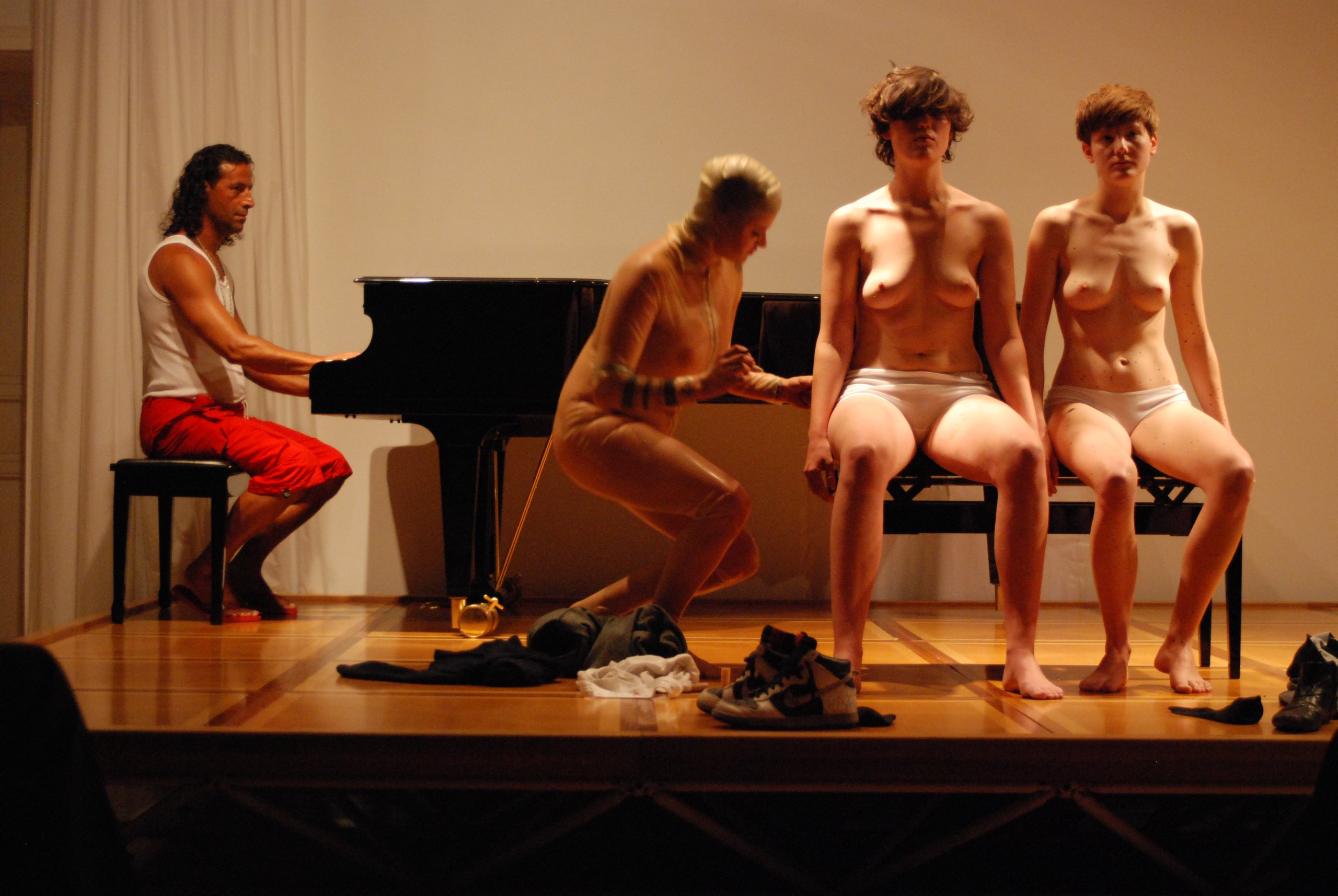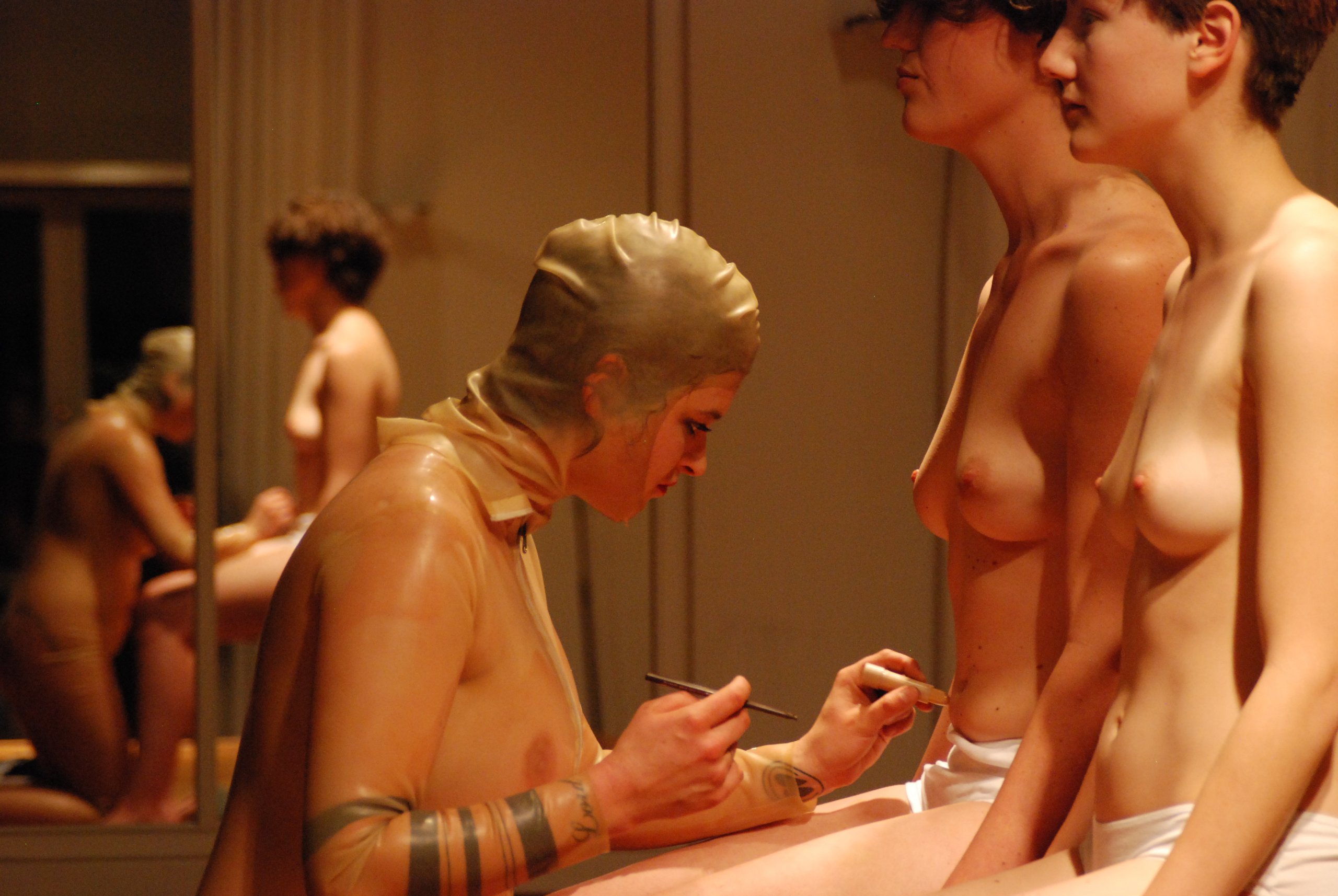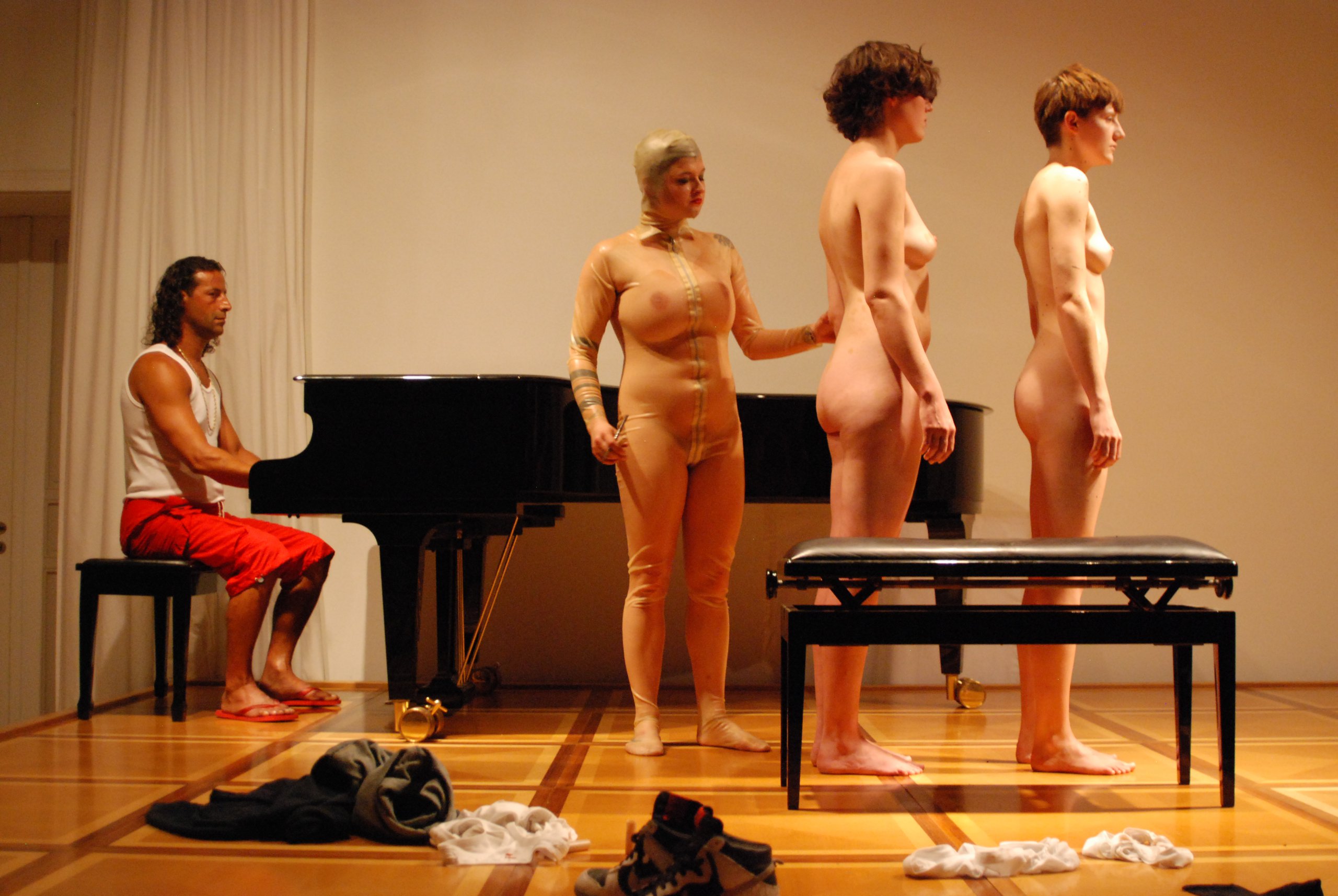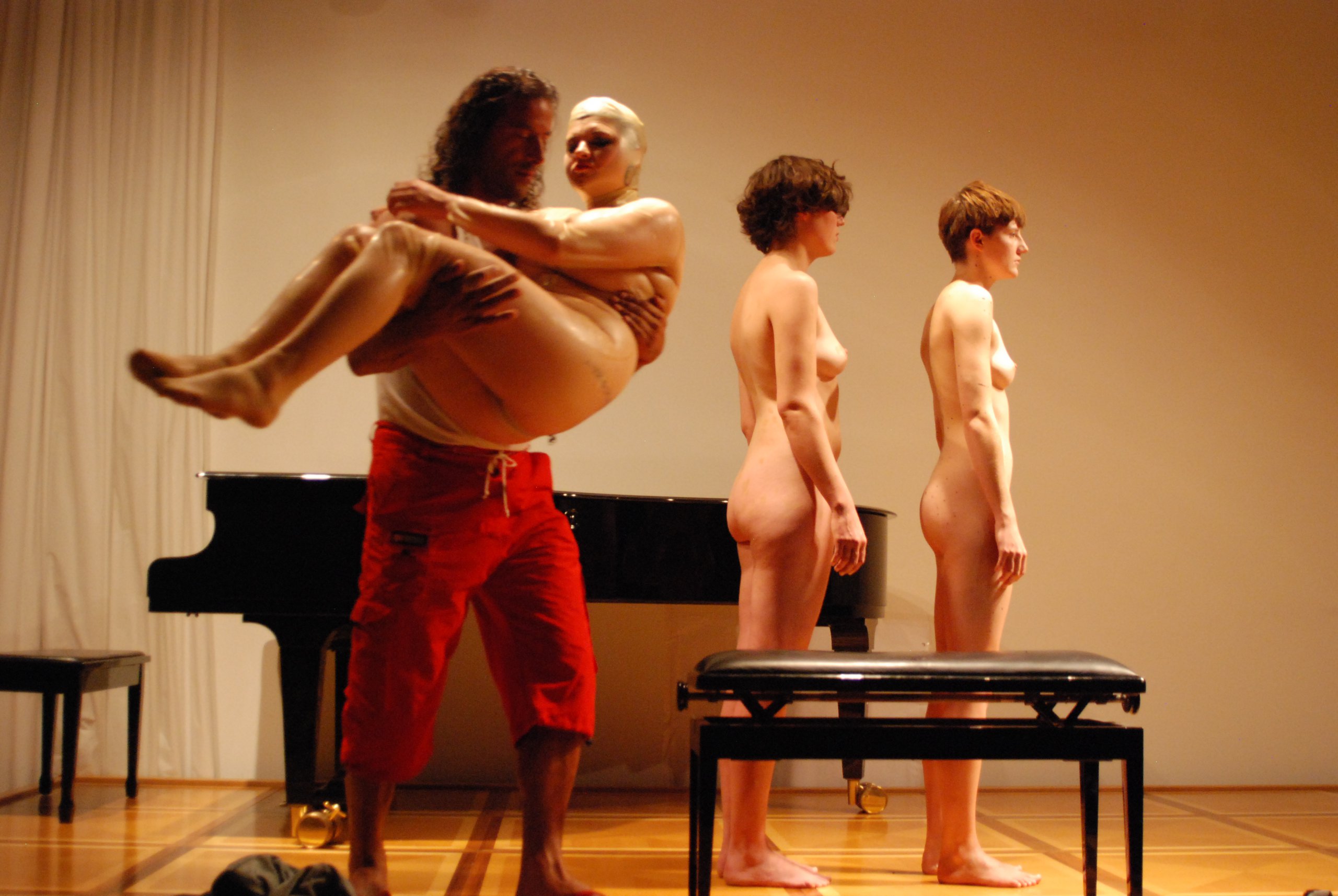 Sophia Süßmilchs mother paints lines according to her feeling